We've been waiting for you! With new hygiene and social distancing measures added for your safety and peace of mind, we're looking forward to welcoming you back.
You'll find lots of information here about how our new steps to the snow will look for you and your group. You'll probably also want a copy of our Risk Assessments which are updated regularly as restrictions and guidelines change.
Coronavirus Risk Assessment
Adult Groups Risk Assesment
Junior Groups Risk Assessment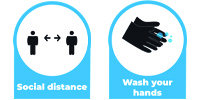 Please ensure you check the latest information before your visit - as our guests and team safety is top priority. There will be sanitisation stations throughout the centre, so please use these during your visit and respect social distancing at all times. Our team will be wearing face coverings, and whilst it is optional for you to wear them, we recommend it.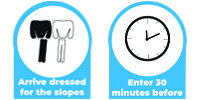 Please can everyone arrive dressed for the slopes as our changing cubicles are currently closed and we are unable to offer clothing hire. If anyone forgets their gloves or socks, you can purchase these from Reception - we have a Groups Special Price of £5 and £3.50.
Your host will meet you on the Ground Floor 30 minutes before your first session. We'll take everyone to our kit up room on the 2nd Floor where your equipment will be set up ready for you.* Downloaded your Height, Weight & Shoe Size form now to start getting your group's information today.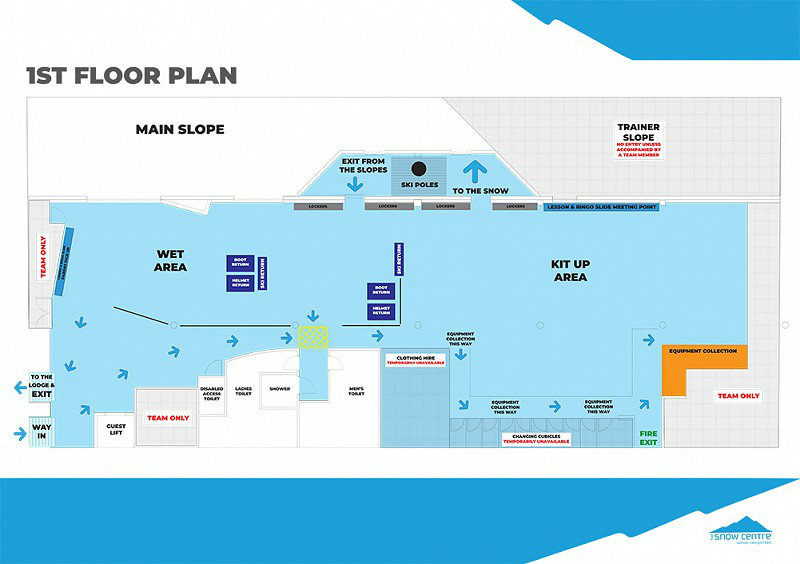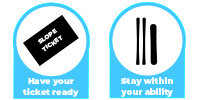 Lesson and session start times will be staggered and we've reduced the capacity of lessons and overall slope capacity to help with social distancing. Ticket checks will be taking place for those on the Main Slope, with a new contactless scanning system.
All equipment and helmets will be sanitised after every use, and all touchpoints and hand rails will be wiped and sanitised regularly.
When the group have finished on the slope, we'll bring their shoes to the Equipment Returns area so they can quickly change and be on their way.
The Lodge Bar & Kitchen on the 2nd floor will be open for spectators, drinks and snacks, so you can pre-order for your group at the time of booking, or you can use our NEW online ordering system so you can relax, order from your table and we'll bring your order to you, just visit order.thesnowcentre.com.
Please remember to take all your belongings with you when you leave The Snow Centre as we cannot store Lost Property right now.
IMPORTANT: If you, or any member of your party has COVID-19 Symptons or is self isolationg due to having been in contact with someone in the last 14 days who is confimed to have COVID-19, please DO NOT visit The Snow Centre. If you have a booking already please contact our team as soon as possible before your session start time on 01442 241 321 or e-mail information@thesnowcentre.com to re-arrange your booking free of charge.
*Please ensure you send us the correct information for everyone's height, weight, shoe size and level of experience at least 24 hours before your session so that we can have your equipment set up ahead of your arrival. If we don't receive this, it may delay your session start time and reduce your time on the snow.