Why I Started Skiing at Age 3 & I'll Never Stop
16 April 2019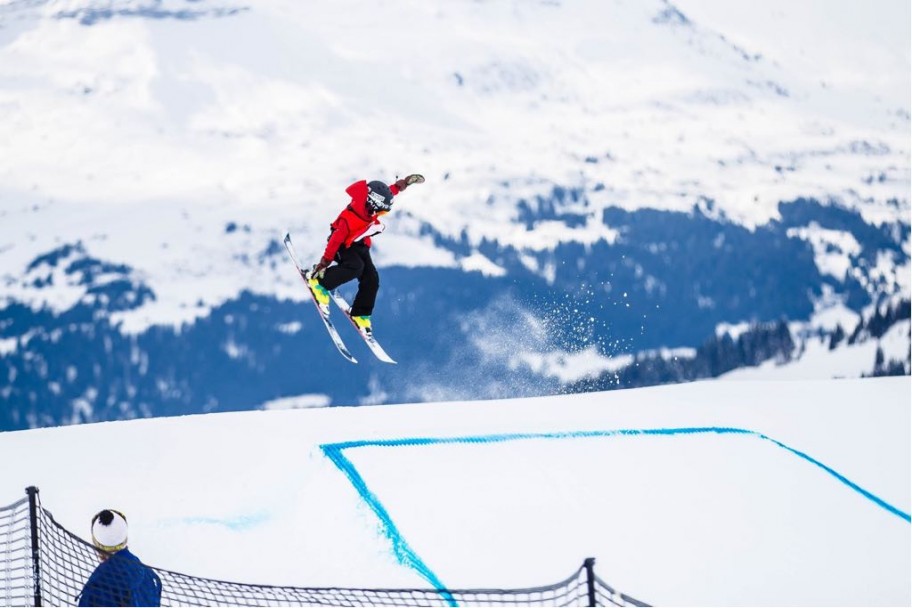 9-year-old Palmer Parish is a passionate young skier and travels from his home in Essex to The Snow Centre Hemel Hempstead 2 or 3 times a week. A team rider on The Snow Centre's Freestyle Team, Palmer's love for skiing just keeps on growing.
Palmer tells SnowSure why he'll never stop skiing…
"I had my first ever lesson at The Snow Centre when I was 3 and a half. It was right here on The Snow Centre's Lesson Slope. I originally began skiing because my mum and dad loved going on ski holidays and wanted me to be able to ski with them.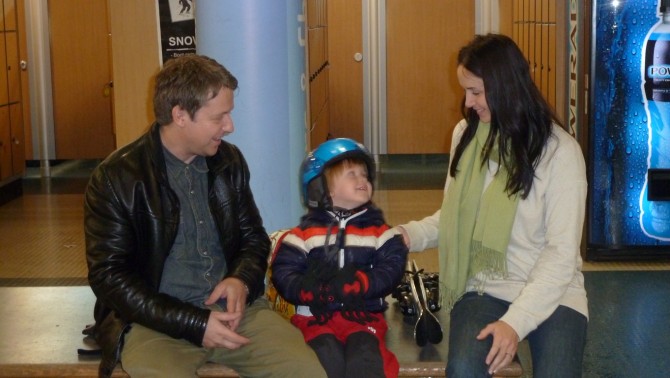 [ABOVE: Palmer Parish age 3 with his parents at The Snow Centre]
Now I love freestyle skiing, which involves doing jumps and tricks on rails. Freestyle nights, training sessions and competitions at The Snow Centre are great because I get to see my friends and do ski tricks on the features. Also, The Snow Centre's freestyle parks are different all the time—I'd get bored if it was the same features every week, but luckily Max Howard (The Snow Centre Park Team Manager) and the rest of the park team make awesome parks."
"I love learning new tricks and skills and I get inspired by the other amazing skiers we have in the UK. The freestyle scene is cool—you even get to ski alongside Olympians sometimes!"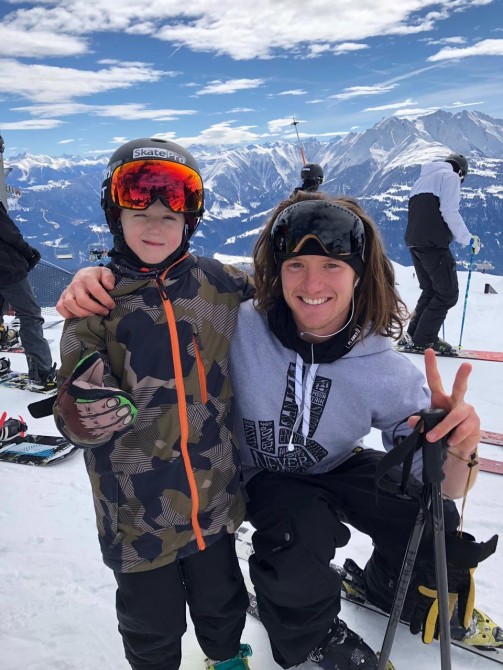 [ABOVE: Palmer Parish with 2x Olympic skier, James Woods, aka Woodsy]
"I also love being out in the mountains and tearing down the hill, but this past year was a great one for me on indoor UK slopes too. This year, I was stoked to win the U12s British Indoor Champs, U12s Scottish Champs and U12s Welsh Champs.
I'm really proud to be part of the youngest member of the GB Park & Pipe academy for Snowsport England, so I'm going to keep training hard and hopefully get to be in the Olympics and X-Games one day."
"Skiing is an amazing sport—anyone can do it. The Snow Centre is a brilliant place to have your first lesson and the coaches are fun and supportive."
"Come say hi to me when you're out on the slope! And check me out on instagram @palmer_ski_parish."
For more information on The Snow Centre's Freestyle Nights or the Freestyle Ski Team visit The Snow Centre athlete page