The 2018 Winter Olympics - Ones to Watch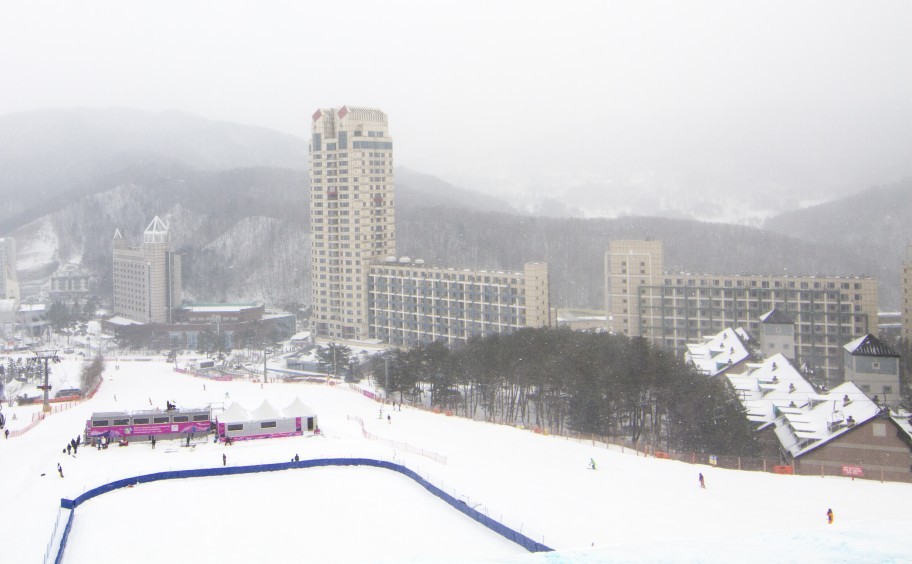 If you're into snowsports, like us, you'll probably be glued to the TV from the 8th to the 25th of February 2018 watching the 23rd edition of the Winter Olympic Games.
Taking place in South Korea's PyeongChang, the Opening Ceremony on 9th February will mark the official opening of 2018's Winter Olympics, but for those competing in ski jumping on the 8th, the games will have already begun.
From then on, until the Closing Ceremony on the 25th of February, we'll be watching the world's best skiers, snowboarders, ice skaters and more, battle it out on the snow and ice, for those bronze, silver and gold medals. With so many exciting events and inspiring athletes to watch, knowing what to watch and when can be a challenge.
The 2018 Olympic events to watch & when…
The 2018 Winter Olympic event schedule includes competitions within alpine skiing, biathlon, bobsleigh, cross-country skiing, curling, figure skating, freestyle skiing, ice hockey, luge, nordic combined, short track speed skating, skeleton, ski jumping, snowboarding and speed skating. With multiple disciplines and events within each of these categories, making for an extensive viewing line-up.
Plus, there's also four new disciplines being introduced to the games this year, big air within snowboarding, mixed team alpine skiing, mixed doubles curling, and mass start speed skating. Yes, if you're planning what to watch, there's going to be a lot of events to choose from.
Naturally we're fans of all events taking place on the snow, but we've checked the schedule, and selected the one's we won't be missing. We all love to see a Brit come out on top, so with the number of British medal hopefuls in mind, here's the on-snow events at the top of our 'to watch list'…
Alpine Skiing
In alpine skiing's slalom, we'll be looking out for Team GBs, David Ryding. Tagged as a potential medal winner for 2018 following his Europa Cup win and World Cup podium, David has competed at two previous Olympic Games.
We plan to be watching him in the Men's Slalom on 22nd February from 10.15am—3.40pm, for some technical speed skiing down a steep slope, around tight slalom poles.
Cross-Country Skiing
There's been talk of Andrew Musgrave, another two times Olympian, showing us how cross-country skiing should be done this February.
While he's not marked for a medal, he did finish in third place in the 15-kilometre World Cup, Italy in December, so we'll be watching the Men's 15 km on the 16th February from 3pm—4.50pm just in case.
Freestyle Skiing
There's a couple of disciplines within freestyle skiing that should see a number of British athletes competing across the men's' and ladies' events.
Don't miss the ladies' slopestyle finals on 17th February, 10am – 2.35pm and the men's finals on 18th February, 10am – 2.50pm. We'll have our eye on Team GB's, James Woods, Isabel Atkin, and Katie Summerhayes.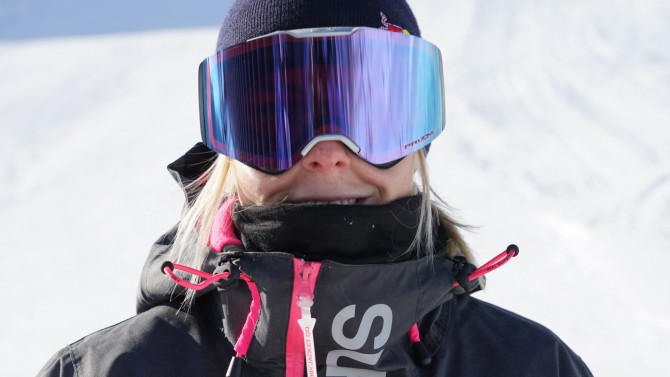 (ABOVE KATIE SUMMERHAYES)
In halfpipe, we're not sure we'll be seeing any medals, but we'll still be hoping to watch British athletes, Rowan Cheshire and Molly Summerhayes on the 19 February from 10am—11.25am in the ladies' halfpipe qualification, and maybe even the final on the 20th. We'll also be catching the men's halfpipe qualification on the 20th, to see if Brits, Peter Speight and Murray Buchan can make it to the final on the 22nd at 11.30am.
Snowboarding
The 2018 Winter Olympics' new event, big air will see many snowboard athletes competing across two disciplines, slopestyle and big air. Both events involve landing tricks in the air, and slopestyle also includes technical tricks on rails too.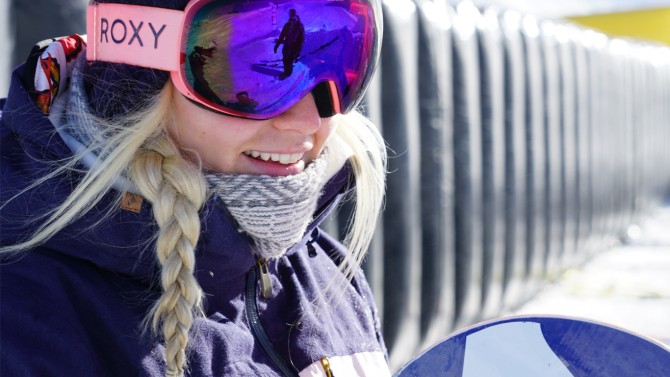 (ABOVE KATIE ORMEROD)
In the ladies' all eyes are on Katie Ormerod as a potential British medal hopeful in both disciplines. So, there's no way we'll miss watching her and team mate, Olympian Aimee Fuller compete on 11th February at 10am in the slopestyle qualifications or on 19th February at 9.30am in the big air. If all goes to plan, we'll also be seeing them in the ladies' slopestyle finals on 12th February at 10am or the big air final at 9.30am on the 23rd of February.
The British men are also likely to give us an inspiring performance in the slopestyle qualification on 10th February at 10am and in the big air qualification on 21st February at 09.30am. With three athletes taking part in both events, we're hopeful for Billy Morgan, Jamie Nicholls and Rowan Coultas. With any luck we'll be seeing them again in the slopestyle finals at 10am on the 11th February and at 10am on the 24th in the big air final.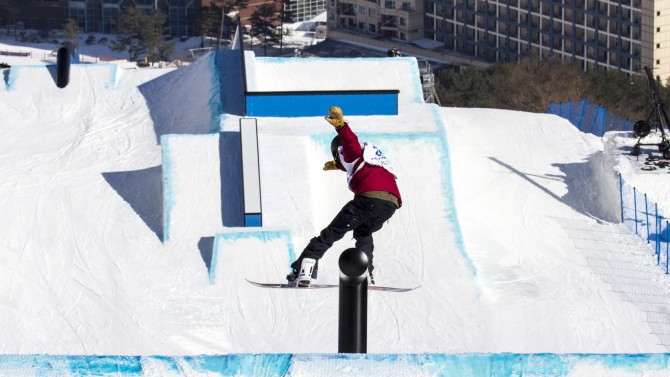 (ABOVE JAMIE NICHOLLS AT PYEONGCHANG TEST EVENT 2016)
How to watch the 2018 Winter Olympics…
You can watch the action on BBC and Eurosport, but it's important to note that PyeongChang is nine hours ahead, which means many of the events will take place during the night.
With 9.30am in PyeongChang being 12.30am in the UK, get ready for a late night if you're hoping to watch any live morning events. Alternatively, be prepared to roll out of bed in the early hours for live afternoon coverage, or take the morning off work to watch PyeongChang's live evening events.