BEHIND CLOSED DOORS: Will the snow melt?
David Wilkinson | 6 November 2020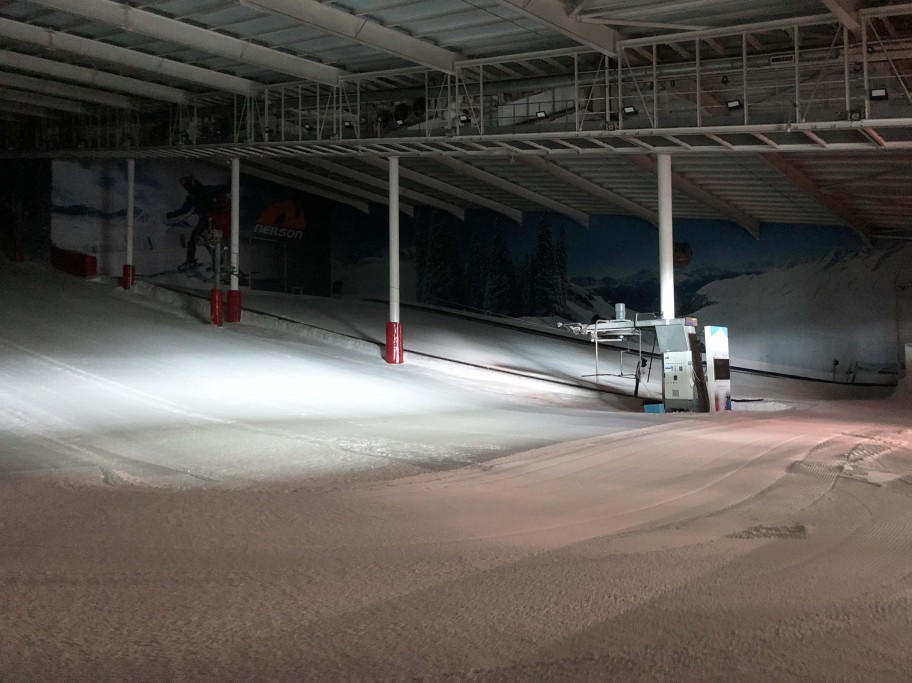 BEHIND CLOSED DOORS: Will the snow melt?
On Wednesday 4th November, the slopes of The Snow Centre Hemel Hempstead closed its doors for the second time this year for what is commonly being known as "Lockdown 2.0", with a planned re-opening date of Thursday 3rd December.
Many are questioning what you do with a big freezer full of snow and no guests. We asked Technical Manager and "Chief Snowman" at The Snow Centre, David Wilkinson.
Will you be letting the snow melt?
"The simple answer is no. If we turn all the chillers off, the snow will start melting and the snow will go soft. You will see a difference in the snow quality in as little as 3 days. When we are able to re-open I want to ensure we have the best snow possible, so we're keeping it in pristine condition throughout."
How long would it take to empty all the snow and start again?
"We've never tried it! But we'd envisage it would take around 12 weeks to let all the snow melt and empty the snow box of water. And then it would take another 8 weeks of 24/7 snow making to fill it back up again, but to get the snow back to the condition it's in now with a good solid base would take around 6 months. So from turning off the chillers to getting back new snow in top condition would be around 9 months! We hope we're not closed for that long!"
Will you be doing anything to maintain the snow whilst closed?
"I'll be grooming both slopes once a week to stop the snow going too hard. If we didn't do anything to it for a long period, the snow would be like concrete and even the Prinoth piste basher would struggle to get through it.
The air temperature is being kept at 0°c with the Glycol pipes at -14°c. As the doors aren't opening and closing and there are no people bringing the air temperature up, the chillers really aren't having to work too hard right now."
Will you be making new snow while the slopes are closed?
"We don't need to make new snow as the snow crystals regenerate themselves because they are left alone, so the snow quality doesn't degrade, it actually improves."
One last question – will you be having a ski before the slope re-opens?
"I have to make sure the slope is in good condition for our guests. So yes I will do a couple of runs just before we open, but only for quality control purposes of course!"