Why British Skiers are Heading to the 4 Vallées this Winter
15 October 2018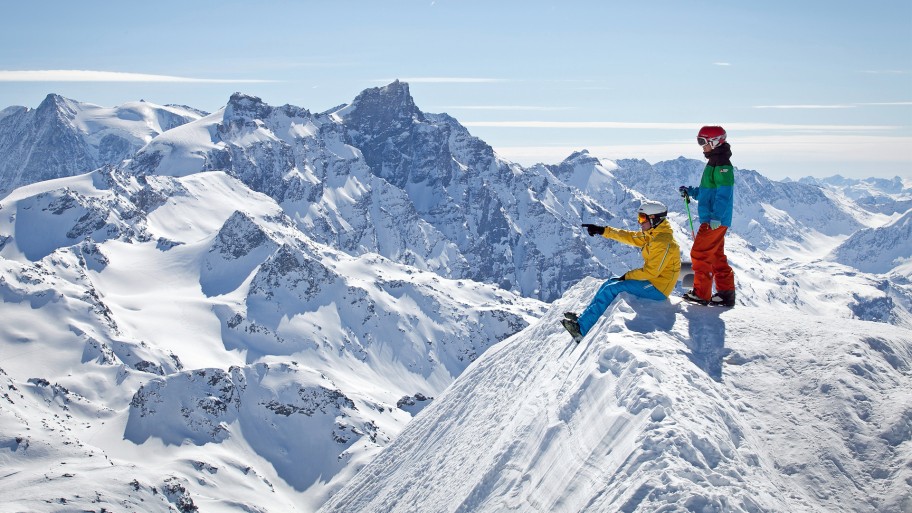 Endless fields of snow turned freshly groomed slopes, picturesque resorts complete with restaurants, shops and amenities, short transfer times and comfortable accommodation are all necessities when choosing the perfect skiing destination.
When deciding where to go skiing it's not surprising 'the Brits' are excited by the 6 ski resorts set in the 4 Vallées. As the biggest ski area in Switzerland, encompassing 412km of slopes at heights of up to 3,330m, and short transfers from the Sion or Geneva airports, the 4 Vallées offer all the essentials and more—making it a deserving destination for Europe's 'best skiing destinations' list.
The 4 Vallées resorts; Verbier, Nendaz, Veysonnaz, Thyon, La Tzoumaz and Bruson are situated in Valais, Switzerland, and 3 of these excellent ski resorts are also the chosen destinations for The Snow Centre's Group Ski Trips—and for good reason.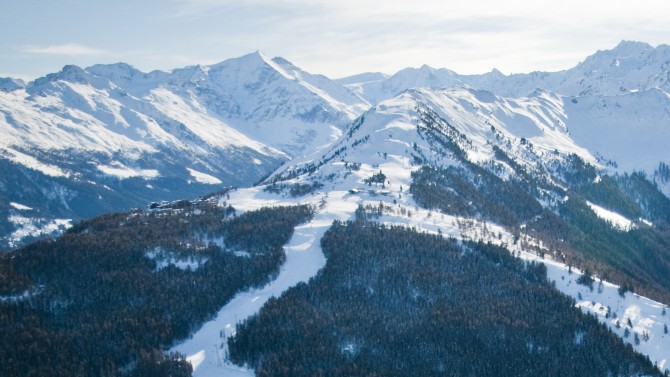 The sunny village of Veysonnaz is the 4 Vallées solution for anyone looking to brush with nature's peaceful mountain views, charming village chalets, and combine it with doorstep access to Switzerland's biggest ski area.
Set on a magnificent slope, Veysonnaz enjoys optimal sunshine and boasts breathtaking views of the Rhone Valley. With its short 13km journey from Sion airport, Veysonnaz answers the 'where to go skiing' question for skiers and snowboarders looking for a sunny winter escape with plentiful slopes to ski.
Besides the must-haves, Veysonnaz provides additional must-try experiences. Home to the legendary 51% gradient slope, known as Piste de L'Ours, advanced skiers can speed down the famous slope, used for numerous European and Swiss Championships and 29 previous World Cup races. If you're not ready to venture down Piste de L'Ours, visit the slope to watch the FIS Master, Paralympic Ski World Cup races or the Skicross or Snowboardcross World Cup Finals that will take place there during the winter of 2018/19.
Some of the best skiing destinations, including Veysonnaz, don't forget how glorious the mountain can feel after the sun goes down; offering guests the chance to ski or walk down the mountain in a torchlight descent. In Veysonnaz, at sun-down, the Swiss Ski School instructors distribute torches and accompany guests down the Mayens ski run–making for an unforgettable finish to an excellent day skiing.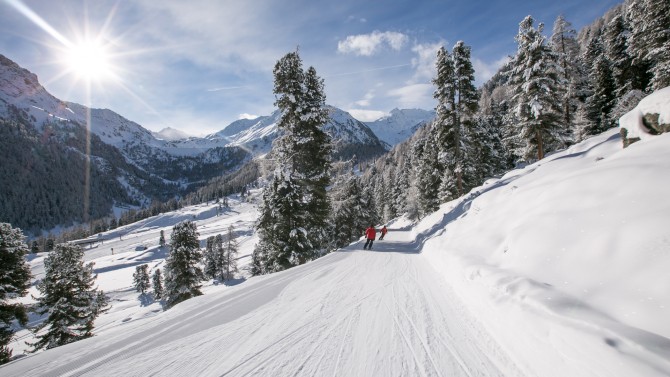 For any 'Brit' looking for an action-packed ski trip in the heart of it all, with magnificent views over the Matterhorn and direct access to the highest point in the biggest ski area in Switzerland, Nendaz is the place to go.
4 Vallées central ski destination provides easy access to the neighbouring resorts of Veysonnaz, Thyon and Verbier, ensuring Nendaz is the place for anyone seeking adventure. With 7 freetracks (slopes that are secured, but not pisted) even the most ambitious winter sports lovers will be satisfied.
Plus, there's a choice of other adrenalin filled snow activities to try in Nendaz! Take your pick from sledging down the purpose-built sledging run, the 9km cross-country path, winter walks either by foot or with snowshoes and brand-new ski touring routes.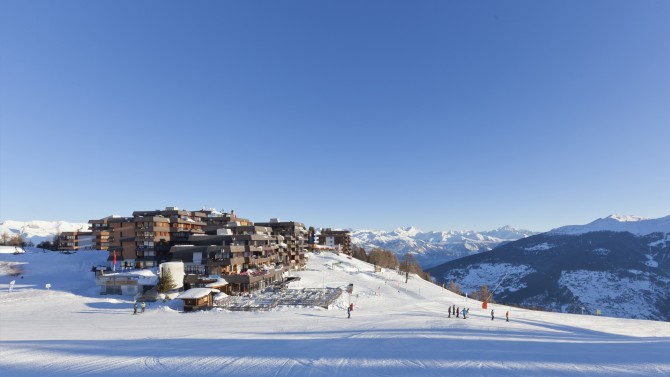 One of the best skiing destinations for beginners, Thyon makes learning to ski simple and fun with its huge beginner's area. It's also a great destination for groups with mixed skiing ability. The access to 4 Vallées' huge ski area means there's plenty for intermediate and advanced skiers and snowboarders to explore and an easy access area for beginners.
The resort also guarantees snow throughout the winter, making it a good choice for early and late season ski holidays. Many of the accommodation options in Thyon are located on or very near the slopes, which is a perk for beginners finding their feet in ski boots and more advance skiers and snowboarders who want a speedy morning turnaround to make first tracks.
The 4 Vallées offer something for everyone! Families, adults, kids, beginners, intermediates and advanced skiers and snowboarders will find something for them in one of the 4 Vallées ski resorts. If you're interested in heading to 4 Vallées on The Snow Centre's Adult Group Trips find out more and reserve a place—don't delay, winter is coming.
PHOTO CREDITS:Sarah Bourne. Etienne Bornet, Aline Fournier
PARTNER STORY (AD)