Where to Learn to Ski in Switzerland
10 December 2018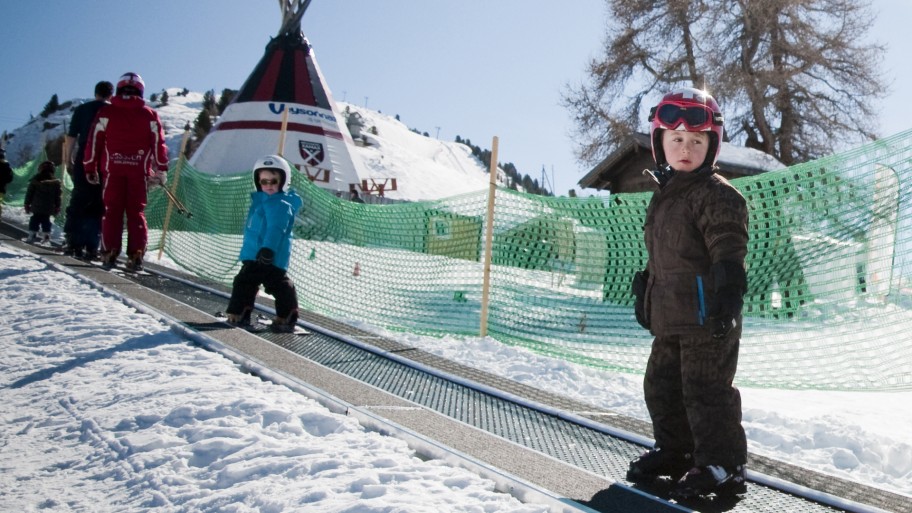 Learning to ski in the mountains is an adventure, a non-linear, but somewhat enjoyable journey that can be made far easier by picking up the basics at an indoor slope before your ski holiday.
Ideally beginners should consider getting a head start with a trip to their local real snow ski slope. This will still allow for further lessons on the mountain, but with added familiarity to equipment and the technical principals required to get down a slope on skis.
Besides encouraging speedier progression once in resort, learning before you go improves your chances of getting off the mountain nursery slopes to discover more of what the destination has to offer. That said, some resorts are better geared up for beginners and those progressing from the mountain lesson slopes to explore the pistes.
Valais Switzerland is home to a choice of destinations that make learning to ski in the mountains a pleasurable experience…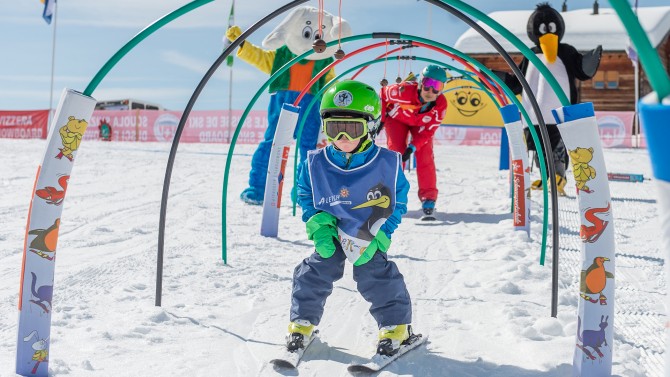 Whether you're a family of beginners or a complete ability mix, Aletsch Arena is an excellent pick for a family ski holiday. Awarded for its infrastructure, activities, services and hospitality, this is a destination that knows how to fill the needs of most skiing families.
And this season there's a choice of fantastic offers to make the most of including: 50% Off public transport for the whole family, free ski passes for those under 20 years old every Saturday from 8th December 2018 until 27th April 2019, a free ski school lesson for guests visiting on 22nd December 2018, 19th January 2019 or 16th March 2019, and free ski rental in the ski shops in Riederalp, Bettmeralp, and Fiescheralp on 22nd December 2018, 19th January 2019 or 16th March 2019.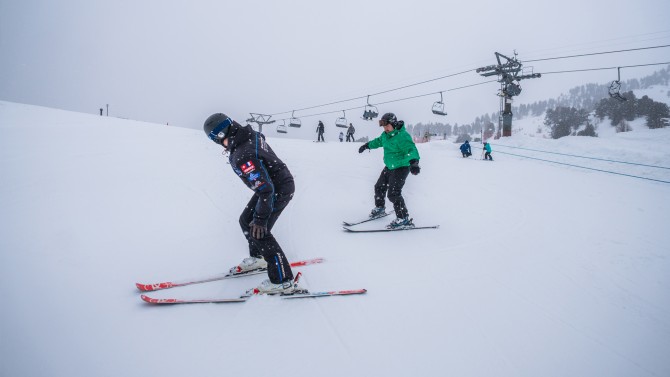 Besides offering its guests unbelievable offers this season, Nendaz is a great place for groups of friends to visit and learn together. Additionally, its access to the 4 Valleys ski area makes it an excellent choice for groups of mixed ability.
Home to 3 mountain nursery slopes (snow gardens), Nendaz is set up for families and adults to take on their first turns on skis. The 6 ski schools located in Nendaz provide professional tuition for beginners taking their first steps on snow to experts looking for new challenges.
What's more, during the 2018/19 winter season adult skiers can make the most of an exclusive learner's offer: For only CHF 111 guests can enjoy a 2-hour lesson with one of the resort's experienced instructors, a 1-day ski pass and free equipment rental on weekends in January and March 2019. The offer also includes discount on the entry to the 2000 m2 spa at the Hotel Nendaz 4 Valleys, so you can unwind after a great day on the slopes.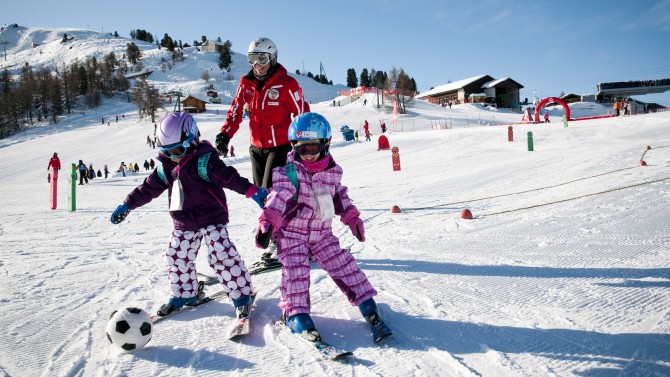 Veysonnaz is a destination of choice for learner skiers: It has access to 2 ski schools, an on-snow kids village and a wide safe learning area reserved for beginners of all ages, plus a choice of easy pisted runs in the sunshine to progress to.
Like Nendaz, Veysonnaz is located with access to the huge 4 valleys ski area, and as such is also offering the 'must have' ski lesson, lift pass and free equipment rental offer for CHF 111.

The Jardin des Neiges is the largest mountain nursery slope in Valais Switzerland and it's set in the sunny resort of Thyon. Every winter it welcomes several thousand young skiers between 3 and 6 years old, making it a great destination to take young beginners to.
Complete with a Swiss Ski School offering private or group lessons for all ages with skilled instructors, you'll be sure to have a memorable visit.
Valais Switzerland provides a choice of 'must visit' resorts for all skiing needs, and while each unique area presents an exclusive offer for the 2018/19 winter season, visitors can make the most of Valais' Ski Safari deal across the regions.
With the Ski Safari offer, skiers and snowboarders can take advantage of Valais' diversity and discover a new ski area every day. There's a choice between the hotel and ski pass or hotel, ski pass, car hire and equipment rental offer. Both include 5 nights in a 3- or 4-star hotel with breakfast, and a 4 in 6 day ski pass with access to all ski areas in the Valais region—So guests can enjoy a wide variety of ski areas, and legendary descents up to 25km in length.
PHOTO CREDITS:Valais/Wallis Promotion
PARTNER STORY (AD)