When Should I Buy My First Snowboard?
Lee Connelly | 16 December 2019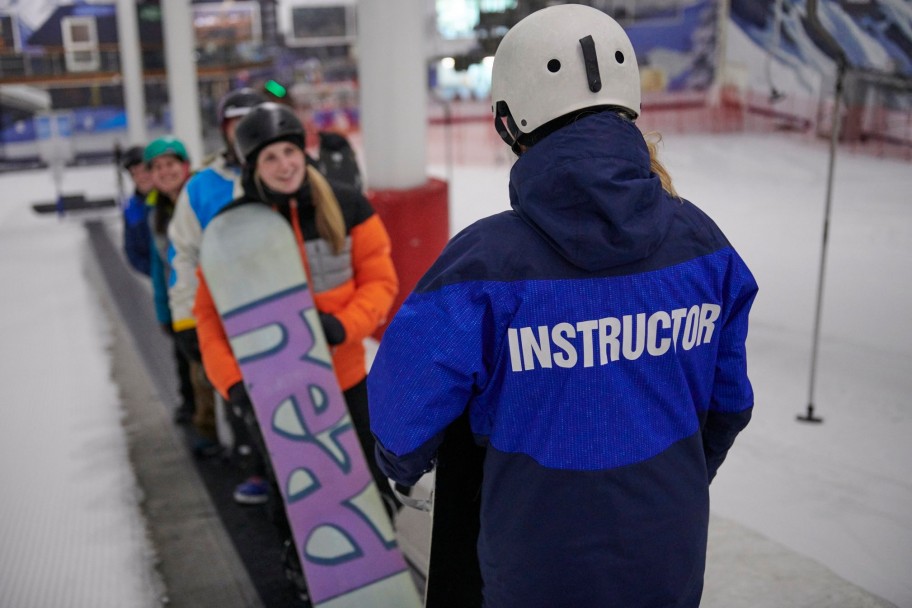 If you intend to keep snowboarding regularly, looking at buying your own kit is a great idea! That said, before making the switch from rented snowboard boots, bindings and boards to your own snowboard gear, you need to know whether you're ready to commit to your own setup—And if you are, what kind of snowboard you should get.
Should I rent or buy a snowboard?
The thing to remember is that rental gear isn't likely to be brand new or the best fit for you, but it's probably not the worst match either. Most of the time it'll do the job during the early stages of your snowboard journey—while you work out what your snowboard interests are.
Before buying your snowboard it's a good idea to use rented equipment to understand what kind of snowboarding you're into. If you still really want to make an immediate purchase, consider buying snowboard boots whilst renting a board and bindings.
Renting a Snowboard vs Buying a Snowboard
Renting
Pros
• It's cheaper for less frequent snowboarders
• You don't have to carry your board with you to the indoor centre or resort
• There's no maintenance or care required
Cons
• Re-used rental equipment can be worn out
• It can also be inconsistent
• It's usually heavy, stiff and basic and not suited to your needs
Buying
Pros
• You get consistency of equipment
• Performance can be top notch if you pick the right snowboard
• The technology will help with your riding performance
Cons
• It can be pricy, and a decent snowboard and bindings can cost around £700
• You have to carry it with you to your local indoor snow centre or resort
• It will require maintenance
What kind of snowboard should I get?
Make sure you ride enough rental boards and slopes to know what kind of snowboarding you enjoy, whether that be park, powder, piste or all-mountain. And once you think you're ready to buy your own snowboard, don't get blinded by that attractive graphic. Pick a snowboard with a profile that suits the kind of riding you want to do.
Snowboard profiles
Camber - delivers a lively ride. Experienced riders often favour cambered boards.
Flat - They enable quick turns and maximum feel while increasing float.
Rocker (aka reverse camber) - rockered boards tend to have a 'surfy' feel and are popular among novice riders.
Camber/Rocker – boards that combine these two profiles to provide the good edge hold of camber underfoot with the easy turning and flotation of rocker toward the tips and tails.
"To name just a few!"
I would recommend you start with a good all-mountain snowboard like;
Yes Emoticon (Ladies')
Lib tech skate banana (men's)
The 2019 Nitro Ripper (kid's)
"Many more brands available!"
Following that you may find your riding preference to be more;
Park with a bit of everything else - Then you might want a park focused board with an all-mountain twist.
Powder and steep slopes - Then you'll probably prefer an all-mountain board that's a tad longer and stiffer.
Before you buy your snowboard setup, check out the UK real snow slopes, they usually have a snowboard shop close by with some demo boards available for you to try. Doing this will help you decide on the snowboard profile you like the most.
Also, keep an eye out for slope and brand demo events for the chance to try next season's setups.
What's the best time to buy my first snowboard?
Most stores start to confirm which new season stock they are getting in between May and June and are looking to make space in their stockrooms for this by selling off last year's boards at a reduced price. Therefore, July through to September is the perfect time to buy a board as you can pick up a great board from last season at a massively reduced price.
What about boots, bindings and helmets?
Helmet - Your safety is paramount, and you don't want to share sweaty helmets with other riders, so I would recommend buying your own helmet rather than renting one. The right helmet is simply the one that fits your head and goggles the best.
Boots – Having comfortable feet is very important and rental boots are not likely to fit your feet quite right. Buying boots rather than renting is always the better option.
Bindings - Rental bindings are usually built to last, not for performance. So, they will be good to start with, but not for progression. Bindings are best bought along with your board and boots to make sure they fit your boot setup and make sure the bindings fit the board.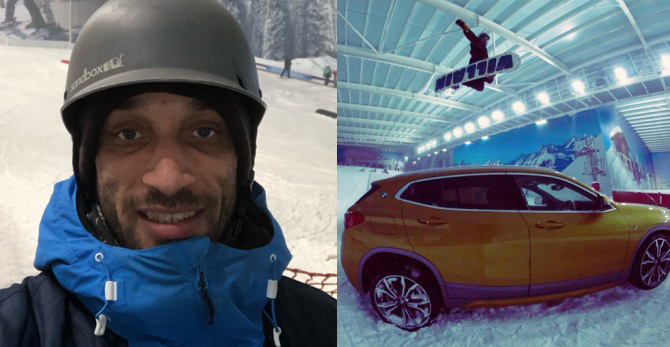 (Above The Snow Centre's Snowboard Instructor, Lee Connelly)