When is the Best Time to Go Skiing?
20 February 2018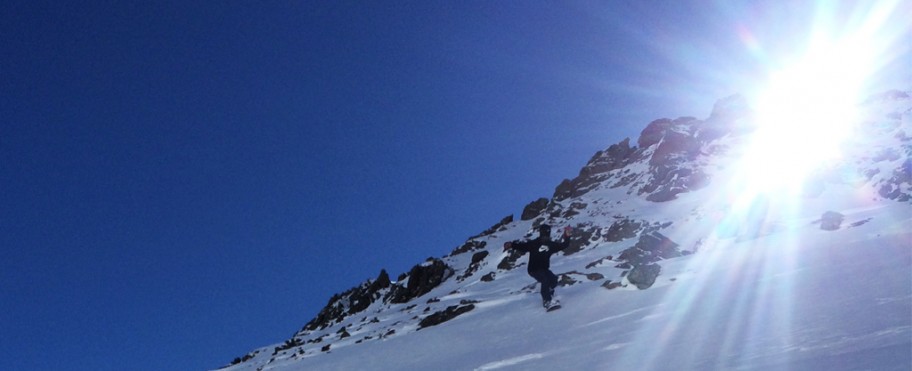 Skiing and snowboarding are not 'winter only' activities, but certain times of year tend to be more popular with skiers than others.
When is the best time to go skiing in Europe?
Generally, most European ski resorts, in destinations such as France, Switzerland, Austria and Italy open for their winter ski season in November and stay open until mid-April. Resorts with a glacier ski area tend to open sooner, and stay open longer than this, with some offering skiing and snowboarding throughout the summer.
The best time to visit really depends on what kind of skiing experience you're hoping for. If you're looking for guaranteed snow, the months of January or February are usually a safe bet. By this time, the resorts will usually have a good snow covering, making the ideal snow conditions more likely. Temperatures are normally still pretty low in January and early February, which means the snow is not likely to have melted yet, allowing for plenty of runs to open for skiing.
Towards the end of February, the good snow cover is often joined by longer day light hours, and hopefully a gentle rise in temperatures, but this can also be the busiest time of year to hit the slopes. With February half-term often seeing crowded slopes and long lift lines, those that prefer a quieter mountain top might consider visiting earlier or later in the season.
That said, December on the slopes isn't particularly quiet either. However, taking to the mountains over the holidays does fulfil the dream of a white Christmas, and there is something truly magical about staying in a mountain resort over the festive period. Snowy chocolate box scenes, and cold temperatures can often make for some great skiing in a festive setting. Plus, you can top it all off with delicious food, Christmas cheer and opening 'pressies' besides a warm fire.
If you prefer warmer temperatures, and like the idea of catching some rays in a slope-side deckchair, the later you hit the slopes in March and April the better. Remember, as it gets warmer on the mountain, the snow begins to melt, so visiting a resort with high slopes and perhaps even a glacier is likely to serve you well, and ensure you're not left with poor snow conditions.
When is the best time to go skiing indoors?
One of the best things about indoor skiing is that you're guaranteed consistent cold temperatures and snow-covered slopes 365 days a year. So, to improve your skiing or snowboarding experience you're really looking to visit when the slopes are quieter and the prices are lower.
The summer months are a great time to visit an indoor real snow slope. Usually quieter when the weather is warmer, indoor slopes and lessons tend to have less people on them in the summer, making for a more relaxing experience for you. May, June and early July are all great picks for quieter slope time.
If you haven't kept you ski legs going all year round, or made the most of summer lesson offers, it's still a good idea to warm them up before your ski holiday. September, October or November, will prove a little quieter than December, January and February, so you can find your feet again with a clearer slope and shorter lift lines.