#ThisGirlCan on the snow!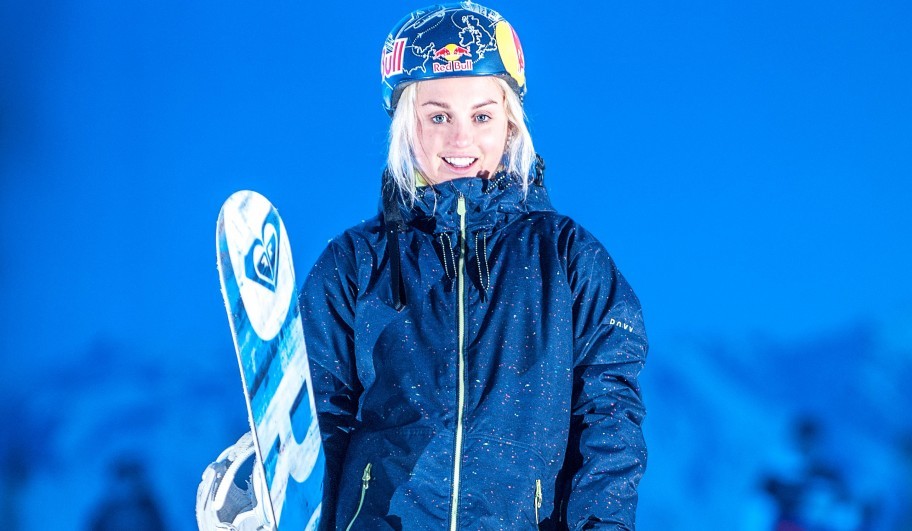 All this year Snowsports England have been supporting Sport England's THIS GIRL CAN campaign, inspiring women to wiggle, jiggle, move and prove that judgement is a barrier that can be overcome.
With The Snow Centre, Hemel Hempstead and Olympic snowboarder, Aimee Fuller hosting girls and ladies snowboard coaching sessions, Jenny Jones winning a medal at Sochi 2014's Winter Olympics and fearless female ambassadors for the snow, like Chemmy Alcott and Katie Summerhayes, we've found 10 'snowtastic' facts that prove 'this' or 'any' girl can on the snow!
1. The most women's snowboard Slopestyle medals won at the Winter X Games is six by Janna Meyen-Weatherby. She collected four gold medals in 2003–06, a silver medal in 2002 and a bronze medal in 2010. #ThisGirlCan take home the medals!
2. Jenny Jones, is the only BRIT to ever win a medal on the snow at the Winter Olympics and not only is Jenny female, she won it at the age of 33! #ThisGirlCan do it for the Brits!
3. Wednesday morning's Ladies Social Ski and Snowboard Sessions at The Snow Centre Hemel Hempstead are generally more popular than any other weekday morning sessions! #ThisGirlCan every week!
4. Skiing has been an Olympic event for women for more than 50 years. #ThisGirlCan now and they could then!5. Today there are more than 30 women's World Cup skiing events that take place all over the world. #ThisGirlCan all over!
6. More than half of The Snow Centre's Ignite Junior Snowboarders under the age of 10 are girls! #ThisGirlCan kids!
7. Lind­sey Van, a female US athlete held the record for the longest ski jump off the Whistler BC normal ski jump, which was part of the 2010 Olympics. That was not just the women's record; that was the record for both women and men. #ThisGirlCan do it like the boys!
8. Just, last year The Daily Mail ran a story titled 'Is this the world's youngest snowboarder?' referring to a little girl called Aspen who started snowboarding at just 10 months old! #ThisGirlCan as a toddler!
9. It's said by many that snowboarding began with 'snurfing', a sport invented by engineer, Sherman Poppen. He put together two skis and added some rope for steering. Apparently it was Poppen's daughters that enjoyed the toy and introduced it to their friends. #ThisGirlCan snurf!
10. The oldest individual winner of a Snowboarding World Cup event is Ursula Bruhin (Switzerland) age 35, at Le Relais, Canada on 17 December 2005. #ThisGirlCan at any age!
For more information on #ThisGirlCan, Aimee Fuller events or kids and Ladies Ski or Snowboard sessions at The Snow Centre click here!