Think You Look Skilled on the Mountain? Think Again!
31 August 2015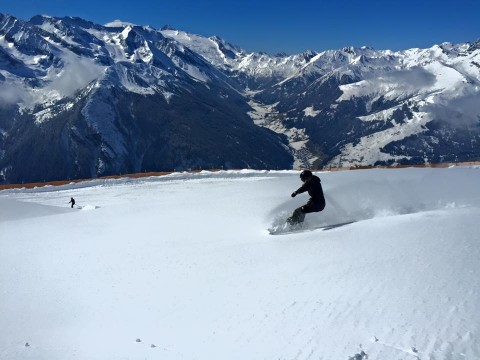 Instructors, Pete Gillespie and Doug Clayton give their top tips for squeezing out those bad ski or snowboard habits you never knew you had!
Most of us have been there, whether we were speed skiing down the slopes a little faster than usual or we got some extra board height on that last jump; many of us will recognise the moment we found ourselves thinking 'wow I'm getting pretty good'.
And those of us who's friends and family get snappy happy on the snow may have experienced watching ourselves back on camera and thought 'I'm sure I looked better than that'!

You needn't worry, it happens to the best of us! But, if you're looking for some simple ski or snowboard technique tweaks to make sure you look as good as you feel on 1 plank or 2, watch the video below as The Snow Centre's instructors reveal the secrets to styling your time on the snow.