The Ultimate UK Championship Ski & Snowboard League
Hamish Mcknight | 19 April 2016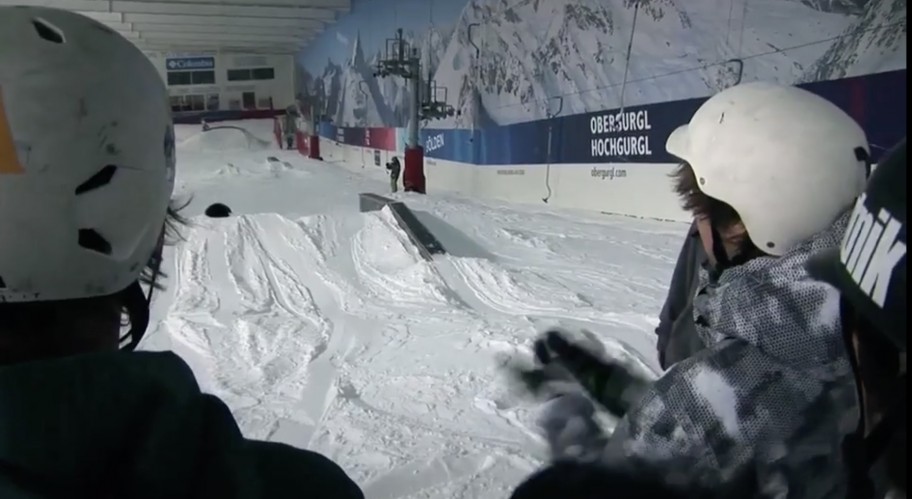 Team GB's Head Coach reveals all on the Championship Ski & Snowboard League! Hamish Mcknight, Head Snowboard Coach of the GB Park & Pipe Team is the mind behind the brand new Championship Ski & Snowboard League (CSS); an opportunity for freestyle skiers and snowboarders across the country to represent their UK snowsports centre in a competition that will bring the British Freestyle community together.
The competition aims to give ski and snowboard communities the chance to compete nationally against each other through submitting footage of their kicker, rail and 'EX' tricks. Trick video's will be submitted to each centre's Freestyle Manager or Coach to pick four team member's footage to put forward to CSS. The Snow Centre's Freestyle Manger, Kris Amstutz will be collecting Hemel Hempstead's footage from The Snow Centre's Sponsored Freestyle Team and putting forward a team of four skiers and four snowboarders, with each team to include one under 15 year old, one female and two other riders.
With the chance to showcase Hemel's snowsports skills on offer, competition rounds will see the top teams invited to compete in live finals taking place at major UK ski and snowboard events in October 2016. But, before the battle for 'The Best Scene in Great Britain' title can begin, Hamish Mcknight tells us more!

1. Hamish, this is a fantastic opportunity for UK freestylers to share their interests in skiing or snowboarding, can you tell us what inspired this idea and what you hope the CSS league will achieve?
"Yeah, it's a great opportunity for everyone to share together online and also a great chance to invigorate and legitimise the facilities and their scenes operating around the UK. There are grand plans for CSS as a platform, but for now I am extremely happy that it has been so well received and can simply be fun to be part of."
2. Already, many of The Snow Centre's young guns are looking forward to taking part! Do you think CSS could play a part in continuing to grow the UK freestyle scene?
"I certainly hope so! The younger riders are tomorrows stars of the sport and the more we can support them to practice and enjoy doing it, the more of them we will see make it the highest levels."
3. When it comes to landing snowboard tricks you're the man in the know! What do you hope to see in the footage submitted?
"It will be a very interesting concept to deliver! For instance, we will not see many flaws in the tricks submitted as the riders and their coach/manager will have a fairly limitless time to repeat and practice them until they are happy with their best efforts. Very quickly we will see what each team in CSS is currently capable of and the name of the game will be progression. I think the tricks are going to be impressive from everyone involved, and I hope that CSS can allow riders to take things on to new higher levels."
4. In each riders footage they will be completing a kicker trick, rail trick and 'EX' trick! Can you explain the 'EX' trick to those that are unsure of what's required?
"The 'EX' trick is slightly different from the others! Normally the judges are looking at things like difficulty, execution, amplitude, and landing, to award a score to each trick. When judging the 'EX' trick the judges will look primarily at execution and give special consideration to creativity, meaning lots of style, creative ideas, and perfect execution will be rewarded. Simple tricks done very well and in new or creative ways is for me as impressive as watching the most technical tricks."
5. Alongside overall winners, there'll be CSS prizes for categories such as best female, best young gun, best individual, best shaping (slope), best filming and best slam! Some snowboarders say the occasional slam is part of the fun, can you tell us about your own best slam experience?
"In my time as a rider I of course picked up my fair share of bruises and injuries. Nowadays most of mine come from the skatepark. as Head Coach of Team GB I see slams of every type on a regular basis, most of which are funny, but some are more serious. Falling is certainly part of progression and experimentation in freesports and with the right group of people around in the right mood, it's often the highlight of the day. Be safe, have fun!"