The Snow Centre's Ski & Snowboard Holidays!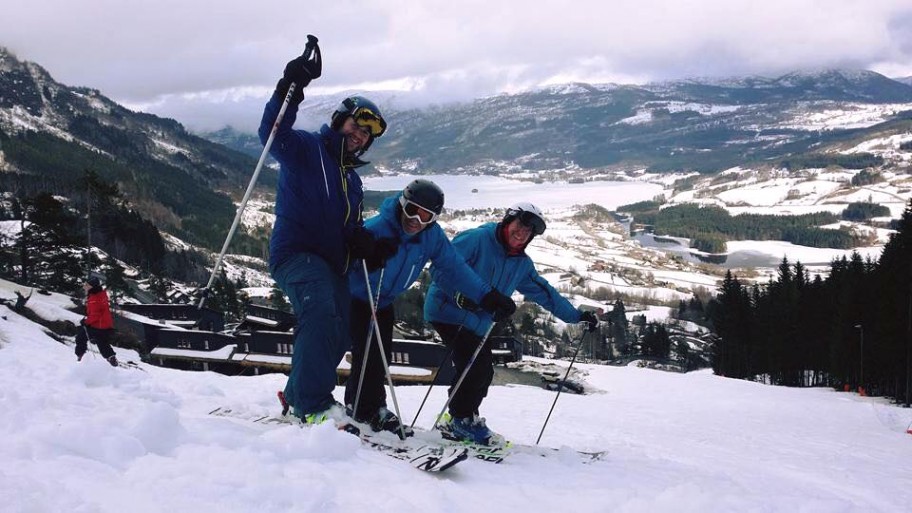 Experienced Ski Instructor, Greg Price (pictured above with Instructors Doug Clayton and Simon Longstaff) runs The Snow Centre's Ski and Snowboard Holidays abroad! Each trip is a gathering of ski or snowboard enthusiasts taking on the mountain together. Find out more about these mountain experiences from Greg below.
1. Greg, you run trips to mountain resorts for The Snow Centre's Team, but also for guests, can you tell us about the guest trips, who goes on them, where you go and a little bit about what you do on the trips?
"Currently Solden, but we'll be running all our trips to Switzerland in the future, in fact we've our first Swiss trip in April 2016! All trips are for Staff and Guests. In Solden we run coaching sessions similar to the skills development coaching sessions at The Snow Centre. We will work on whatever is appropriate to the skill level of the guest and the mountain conditions. If it's icy (which it never is) we'll work on ice, if there's fresh snow (the norm) we'll work on that. We also look at mountain craft and safety, so using lifts, navigation using a piste map, what to do in the event of an accident. We go out in all weather and visibility, so that we can show our guests how to handle those conditions. All our trips have a mixture of people from different backgrounds united in the passion for snowsports."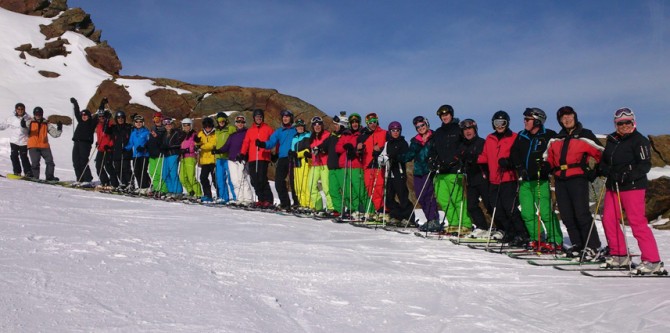 2. Tell us about The Snow Centre's next group trip to the mountains and who's welcome to get involved?
"The next group trip is to Saas-Fee, Switzerland Tuesday 12th APril - Saturday 16th April, all skills development coaching skiers are welcome."
3. Can you explain the benefits of heading out on The Snow Centre's group mountain break rather than booking solo?
"The Snow Centre trips are a great way to get to know new people who share a common love of snowsports. Many great friendships have been made on The Snow Centre's trips. So, if you have no one to ski with, ski with us! Also you've probably skied with one of our trainers at The Snow Centre before."
4. Are these trips for skiers and snowboarders?
"The trips are for skiers and boarders, but we tend to get more skiers. They are currently adults only, but maybe in the future we may look at running kid's camps."
5. If people are interested in finding out more about coming on The Snow Centre's organised trips then how do they go about it?
"For any more info, drop me an email: priceg@thesnowcentre.com or visit The Snow Centre's Ski and Snowboard Holidays page."