The Snow Centre's Olympic Snowboarder Podiums at World Cup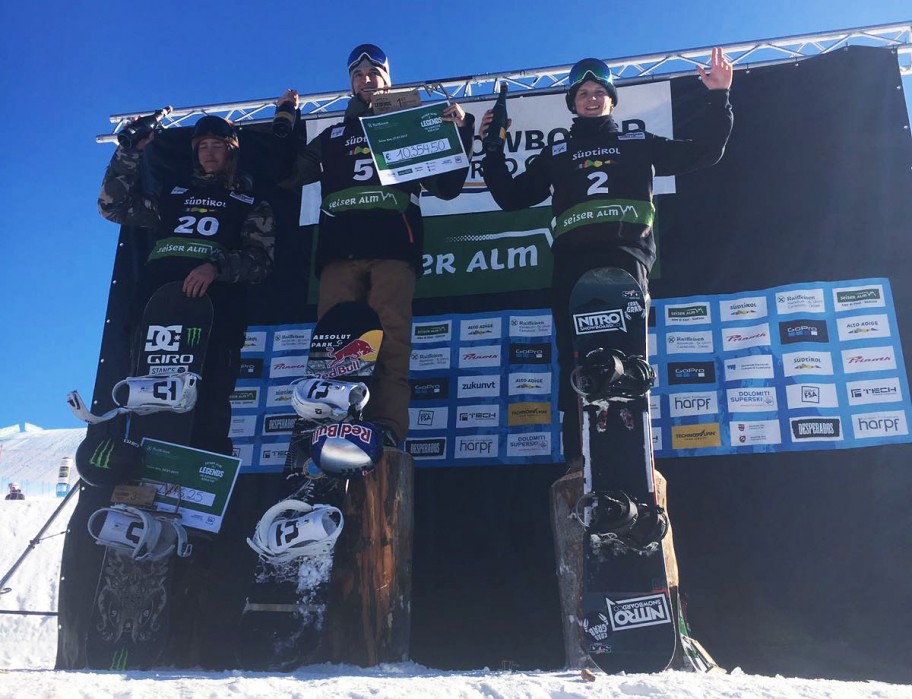 Team GB's 2014 Olympic Snowboard finalist, 23 Year old Jamie Nicholls is already well on his way to qualifying for the 2018 Winter Games. The Slopestyle snowboarder took 2nd place on Friday 27th January 2017 at the World Cup Competition in Seiser Alm, Italy, with a snowboard performance complete with huge jumps and legendary rail tricks.
Famous for learning his outstanding snowboard skills on his local dry slope, the Yorkshire born Olympian has never let a lack of snow stand in his way, or anything else for that matter. Having qualified for the World Cup final in Austria two weeks earlier, Jamie was forced to pull out due to a knee injury, and he still wasn't sure whether he would be able to compete in Italy's World Cup until only moments before. Luckily he was given the go-ahead, and went on to deliver a podium performance with a score of 87.9.
After landing 2nd place, Jamie said,"I'm so happy! With the last two weeks being so up and down due to my knee injury, I am incredibly pleased to get on the podium, and take 2nd place in the Olympic Qualifier in Seiser Alm, Italy."
Now based in Guildford, Surrey, Nicholls trains at The Snow Centre, Hemel Hempstead in the summer, and competes all over the world in the winter. So far, Jamie's competed in just two 2017 Slopestyle events, but he's already bagged a top ten finish and a 2nd place podium. With more Slopestyle competitions coming up, and if last year's win at the World Cup, Snow Jam in Spindleruv Myln, Czech Republic is anything to go by, we'll be sure to see more great things from this British snowboarder.
For more information on The Snow Centre's Freestyle Team click here.