The Snow Centre's Freestyle Manager Talks 2017 Summer Park Nights
Kris Amstutz | 13 March 2017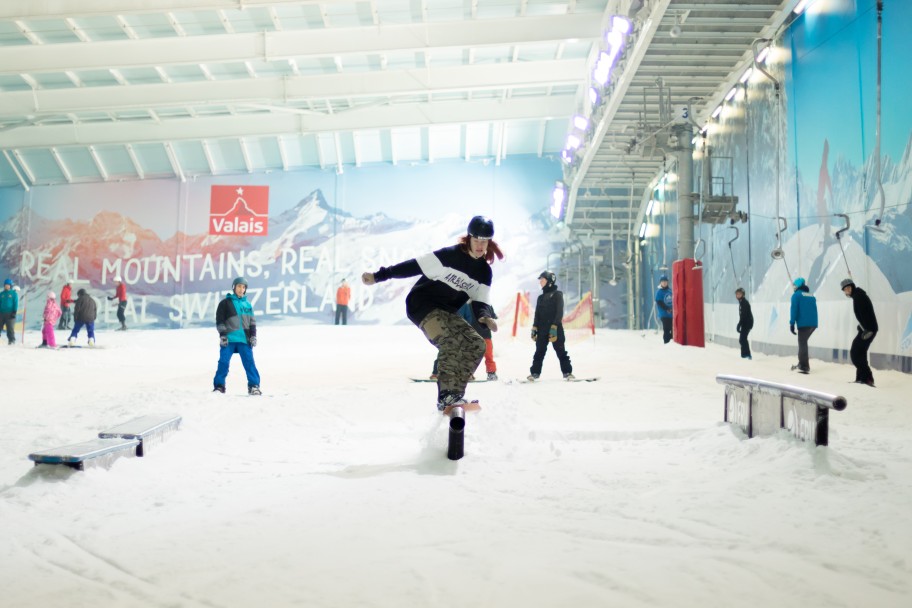 We all want a sneak peak of the parks we'll be riding this summer; so you'll be excited to know, The Snow Centre's Freestyle Manager, Kris Amstutz has shared a few pieces of the summer 2017 park plan puzzle.
Here's what to expect from this summer's Freestyle Park Sessions, and why everyone can learn some tricks on the features this year.
What to expect from summer 2017 freestyle parks
"Full Freestyle Thursday and Friday night parks returned to The Snow Centre, Hemel Hempstead on Friday 3 March 2017. This year we are aiming to build fun and creative parks suitable for all levels of rider! We really want to create parks that even as a beginner freestyler you can progress and have fun in, but we also want to offer the advance rider a chance to really challenge themselves."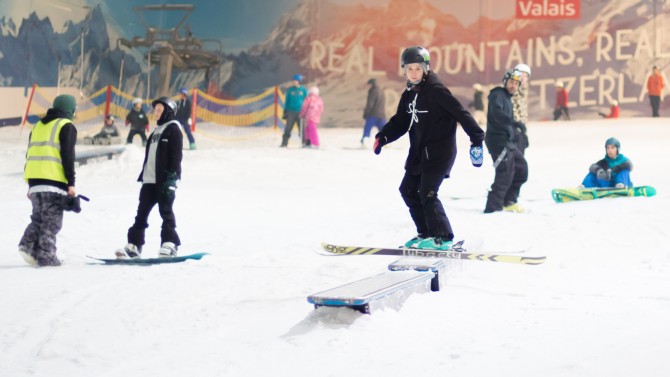 The new features at Thursday & Friday Freestyle Sessions
"This winter we have been busy in the workshop! The new features coming out this year will be a wave box, a triple set of step down rails, a small, medium and large flat bar, and another new DD. Through the year, we are hoping to introduce more medium features and get some stair-sets into the mix, along with a new butter box too."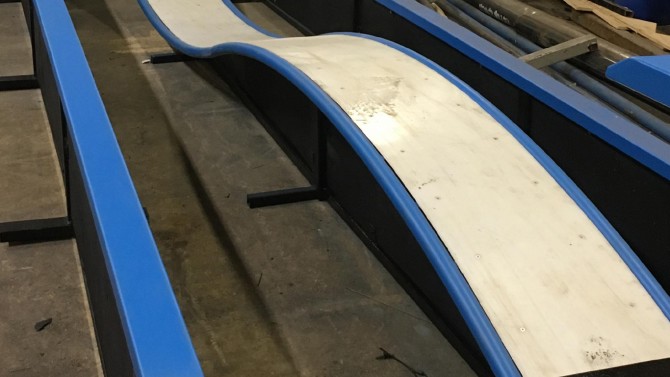 2017 parks will be great for first-time freestylers
"Summer 2017s parks will offer a full line of freestyle features, from jumps to boxes or rails that are all suitable for beginners and are placed on both sides of the Main Slope - making sure there is something for first-time freestylers and those looking to build their confidence.
Every first Friday in the month we will continue to run 'Give it a Go' freestyle park nights. These sessions offer something for all levels of rider, but our coaches are on the slope providing hints and tips. For more involved instruction, our Freestyle Academy Coaching Sessions are available to juniors and adults on Thursday and Friday nights, and Freestyle Private Lessons will provide guests with the opportunity of one to one progression."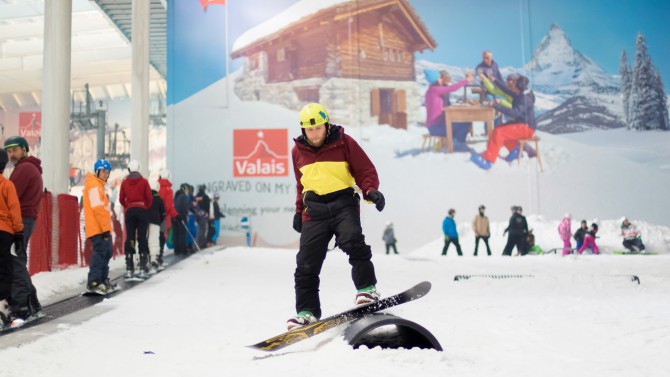 2017 parks will encourage freestylers to get creative
"PARK CREATIVITY! Getting creative with our park build will bring out the best in our riders, challenging their mindset and tricks. Through adding the stair-sets and being able to build the biggest jumps in the UK, we will really offer intermediate and advanced skiers and snowboarders the chance to learn some big new tricks."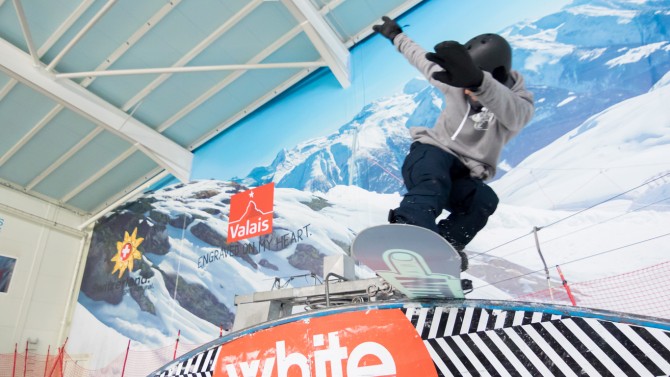 The Snow Centre will be hosting more freestyle events
"One of the biggest freestyle events of the year will be our annual kids jam, where we always see lots of talented youngsters enjoying the park! Other than that, we are working on some other freestyle events, such as pro rider parks. Watch this space, but don't forget our monthly 'Give it a Go' Freestyle Sessions are also always good events not to miss out on!

It's also worth mentioning, we will be hosting Freestyle Feature Weekends, which will offer Lift Pass users the chance to try some tricks on a few small features and enjoy an introduction to freestyle. On top of that, these weekends will give keen freestyle skiers and snowboarders the chance to visit us on a Saturday or Sunday to ride a feature or two."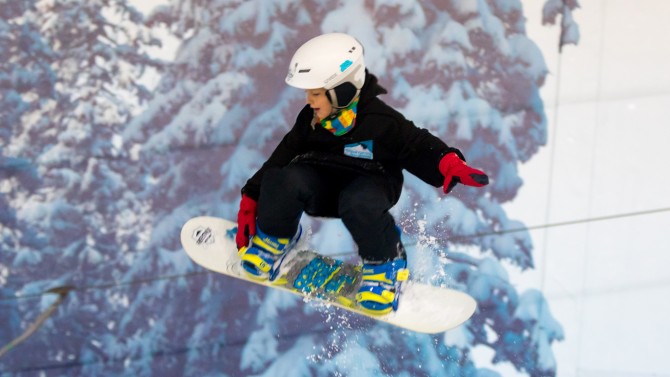 A few last words from The Snow Centre's Freestyle Manager
"Finally, I just want to say thank you to everyone who rides and supports our freestyle parks! We, as a team, are so happy to see people enjoying The Snow Centre's parks and pushing the limits of the UK Snowsports scene!"