The Snow Centre are Seeking Snowsports Talent!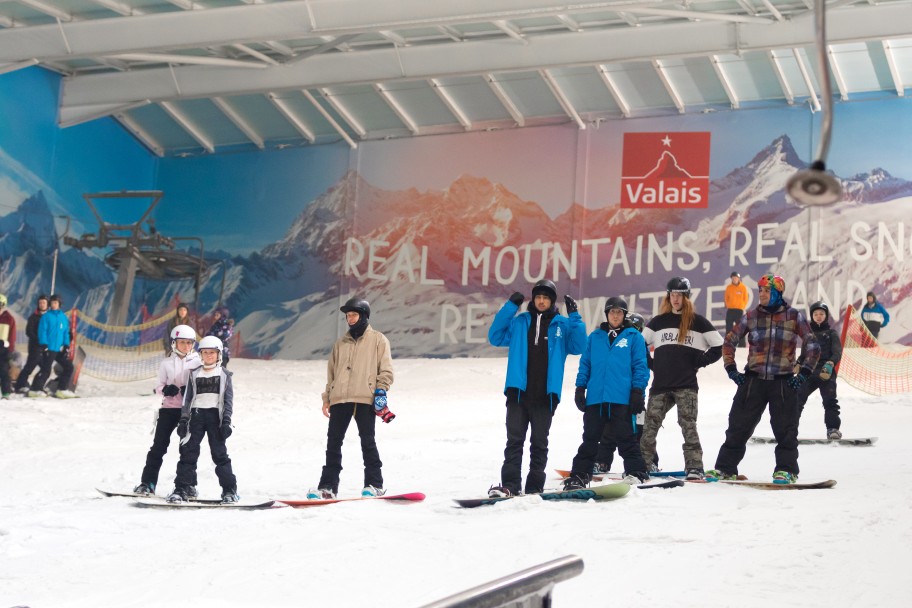 Have you got some freestyle skills on your skis or snowboard? Can you land incredible tricks on the snow? Would you benefit from the support of The Snow Centre Hemel Hempstead, Britain's newest, real snow, indoor skiing and snowboard destination? Are you committed to inspiring others, and are you ready to spread the 'Snowsports' word?
The Snow Centre Team are offering talented snow lovers the chance to work with them as a sponsored rider on their Freestyle Team! From coaching and hints and tips, to free or discounted slope time, The Snow Centre have been offering guidance and progression to sponsored skiers and snowboarders since their doors opened. With each Freestyle Team member gaining the support most fitting to their needs, The Snow Centre have already helped many aspiring skiers and snowboarders achieve their goals.
The Snow Centre's Current Freestyle Team

With a mix of ages and different talents on The Snow Centre's freestyle team their have been many successes on the snow.
Only this year, Madi Rowlands a junior skier on the Freestyle Team progressed to The Snow Centre's Pro Team, following her Ladies' Ski Halfpipe win at the Youth Olympic Winter Games in Lillehammer. Members of The Snow Centre's Freestyle Team had great success at The Brits competition in Laax, Switzerland last year, bringing home more than a handful of medals between them — and others have progressed fantastic film worthy Snowsports skills, creating inspiring ski or snowboard video edits.
How to Apply for The Snow Centre's Support

Whatever your age, gender, 1 plank or 2; if you could benefit from The Snow Centre's support and you've some awesome ideas on how you will promote freestyle skiing and snowboarding, The Snow Centre would like to hear from you!
For the chance to be part of a small group of riders who can remain true to the spirit of the slope and help The Snow Centre inspire the next generation of snow enthusiasts, download an application form from The Snow Centre's Sponsored Rider page and email it to media@thesnowcentre.com before 28th February 2017. All applicants will be contacted via email by the 31st March 2017.

Please note sponsored snowboarder and skier places are limited, and not all applicants are guaranteed a place on the team. Terms & Conditions apply.

Visit The Snow Centre's Sponsored Rider's page to download an application form.