The Secrets of an Indoor Skier!
Paul Keshishian | 29 March 2016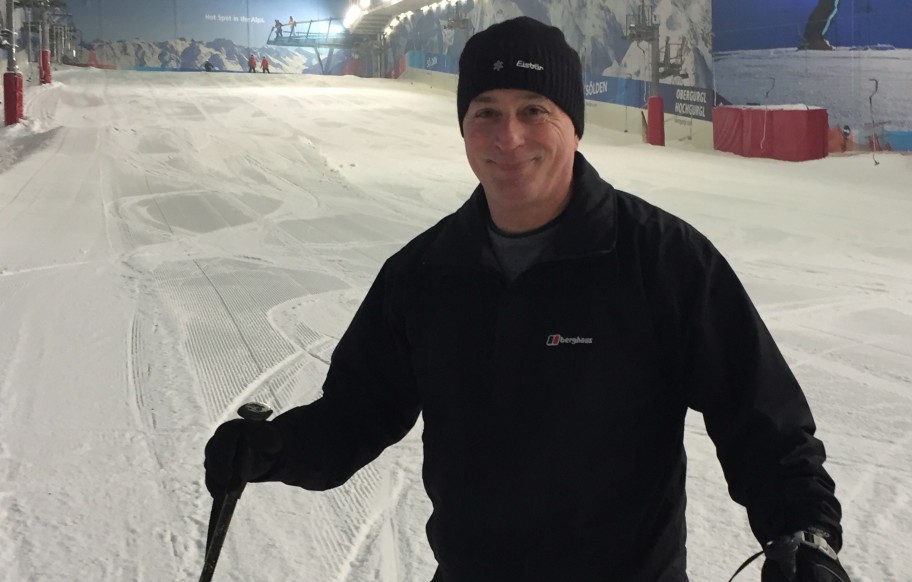 Paul Keshishian, a 57 year old Director for an export company and father of three is a regular skier on The Snow Centre's indoor slopes. What's more The Snow Centre Team can tell you he's spent 943 hours skiing at the centre since it opened in 2009.
The many hours Paul has enjoyed on the snow includes 25 monthly passes and 31 early bird sessions. And if he achieved approximately 10 runs an hour during his many sessions on the 160m Main Slope, Paul's skied an astounding 937.5 miles of indoor skiing in his time, or double that if you include the uplift!

The Snow Centre's Slope Patrol Team will tell you, all this skiing has made Paul pretty talented on two planks, but SnowSure caught up with Paul to find out the secrets of a true indoor skier!
How often do you visit The Snow Centre?
"The Snow Centre is like a home from home! I am there maybe more than I should be; either to ski or just to have a coffee and talk to people that I have met through skiing over the years. I have skied on and off since I was 11 years old, although I have had long gaps of not skiing due to lack of facilities before The Snow Centre was built. The Snow Centre is a great facility and I am always happy to hear the sound of people enjoying themselves, whether they're skiing snowboarding or sledging at the centre."
When is the best time to ski at The Snow Centre?
"I pretty much always ski first thing for first tracks, but mainly because the snow is at its best at that time and it is generally less busy. I prefer to ski weekdays as opposed to weekends for the same reasons. I even use the same locker every time, but I won't reveal which one!"
What is the best thing about having a UK indoor snow centre available for use all year round?
"I feel very lucky to have such a facility just twenty minutes from where I live, I can pop in for a ski and be home to carry on with my work and other commitments. I know that people travel long distances to come to the centre; it just makes me more appreciative to have such a facility on my doorstep. I make the most of it by purchasing a monthly pass when it is available, this gives me the ability to enjoy my favourite past time, keep up what fitness I have and meet some nice people."
What's your favourite memory at The Snow Centre?
"It's hard to pinpoint one memory, perhaps passing my BASI instructors level 1 or taking part in the world record challenge, which we accomplished and raised a lot of money for a good cause in the process. It was a day where we were all there for our love of skiing, but also to support a very worthwhile cause. Richard Featherstone and his team deserves a mention here, his work with people with disabilities is probably the single most impressive thing I've see on the slopes."
What tips would you give someone who has never considered skiing throughout the summer months?
"Have a go! Get some lessons and then approach some of us regulars who are always happy to support and help you! The monthly pass pays for itself and you will meet some really nice people along the way.
I have met a lot of nice people at The Snow Centre, be they clients, staff, instructors, Snow and Rock staff, Crystal ski staff and not forgetting the car wash guys who do a fab job!"
If you're interested in any of the sessions Paul has mentioned above click here for Early Bird Sessions, Monthly Lift Pass information and other sessions.