The Snow Centre Team Support Jeans for Genes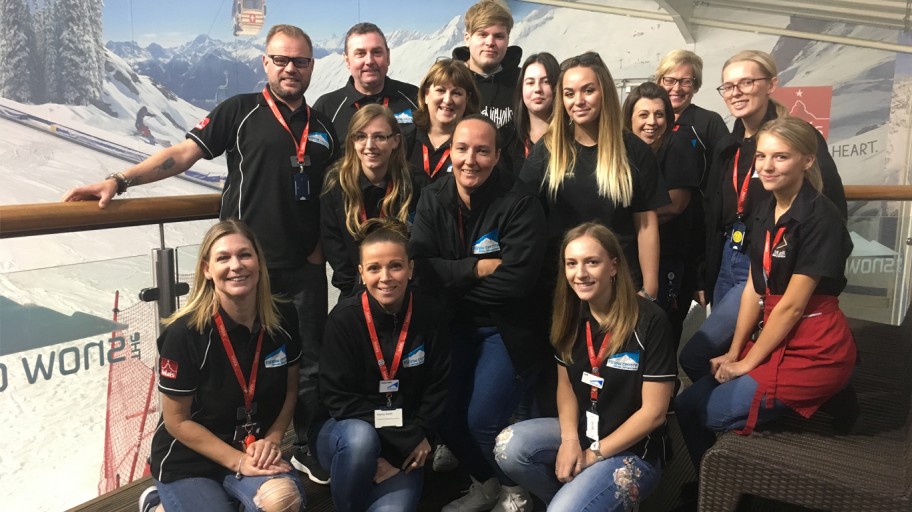 Each year in September, The Snow Centre Team mark 'Jeans for Genes' day by wearing jeans to work—and raising money to transform the lives of the half a million children in the UK that are affected by a life-altering genetic disorder.
A charity campaign close to The Snow Centre team's hearts, 'Genes for Jeans' is coordinated at the indoor slope by team members, Lea and Pete Gillespie. Lea & Pete have two boys who suffer from a very rare genetic condition called Chronic Granulomatous Disorder.
In real basic terms, this means they have an immune system that does not work effectively and can lead to serious illnesses. This makes them very susceptible to various kinds of fungal and virus infections. To maintain their health, they need to take medication daily that supports their immune system. The only long term cure is a bone marrow transplant which in itself has many risks.
CGD is caused by a faulty gene and is passed down through generations by females in the family. Females are carriers and not always affected by the disorder, males more often present all the symptoms of CGD. Research in to gene therapy will hopefully give a brighter future to people and families affected with the disorder. As it's such a rare disorder, CGD is often overlooked and receives limited funds for its sufferers or research. This is also the case with other rare genetic disorders.
Some years ago one of Pete & Lea's colleagues in the CGD support group came up with the concept of the' Jeans for Genes' campaign www.jeansforgenesday.org. The campaign groups together a few charities that would normally be too small to fund raise on their own. Each charity represents a very serious genetic condition and requires research into gene therapy to find a cure for all its sufferers.
This year, the national 'Jeans for Genes' day took place on Friday 22nd September 2017, but it's never too late to get involved! Find out more about the 'Jeans for Genes' campaign.