The Best Après Ski in St Anton
26 November 2019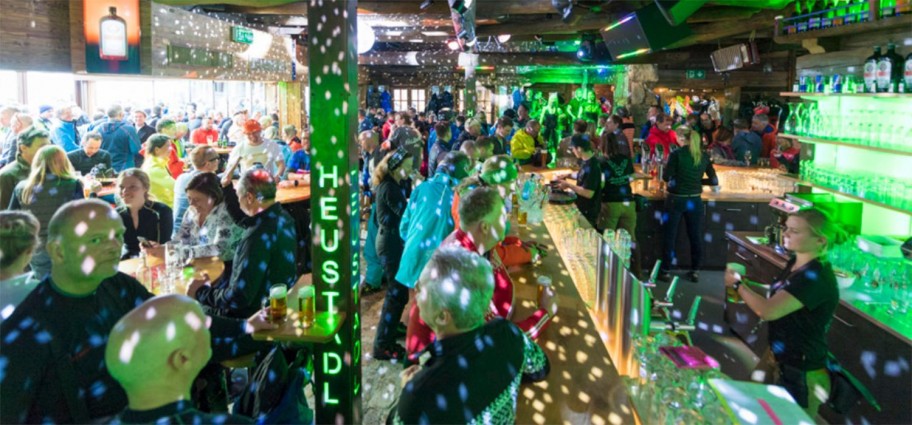 If when we say ski trip, you think, skiing or snowboarding followed by après ski in an alpine style bar—then you can't go wrong with an Austrian ski holiday. Austrian ski resorts know how to get the party started on and off the slopes and arguably host some of the best après ski events in Europe.
One such Austrian resort renowned for its ski area and its après-ski scene is the historic town of St Anton. Boasting a choice of party-centric bars and tempting restaurants serving excellent local and international cuisine, St Anton is an excellent pick for après ski lovers. There are plenty of family-friendly mountain restaurants, cafés and bars too. Plus, a choice of places showing the latest sports fixtures.
The Snow Centre's partner, Neilson Holidays have hand-picked the best après ski venues in St Anton, so all you need to do is decide whether you're having one schnapps or two.
Heustadl
When looking for an après ski stop up the hill, St Anton's Heustadl is one of the first bars you'll come to when skiing down the Blue 1 piste towards the town. It's one of the best après ski venues for live music and it has the luxury of a large terrace.
After a day's skiing, Heustadl is a great place to go if you want to wind down with a few drinks, or equally, it's an excellent pick if you're looking to 'wind up' before heading out to a louder bar.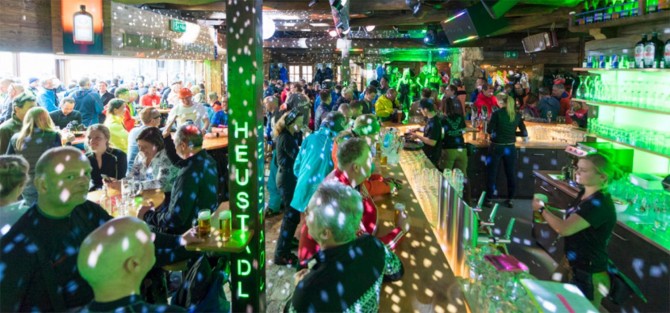 Fang House
You can't visit St Anton and not visit Fang House! A venue that's been described as 'the best après in the Alps', Fang House may be small in size, but it doesn't miss a trick when it comes to après ski atmosphere. Serving up booze and laughter from midday until midnight, Fang House delivers night after night.
Mooserwirt
'Ski in, try and ski out!' That's the mantra St Anton's Mooserwirt après ski bar goes by. Set a short distance from the bottom of the slope, those that dare can enjoy a merry ski down after their après session. Alternatively, there's a paved walking route back to the town for the more sensible skier or snowboarder.
Getting the party started mid-afternoon and going hard through until 8pm, visitors to Mooserwirt can expect table-top dancing, waiters with huge trays of beer and loud music—a must for true après ski fans.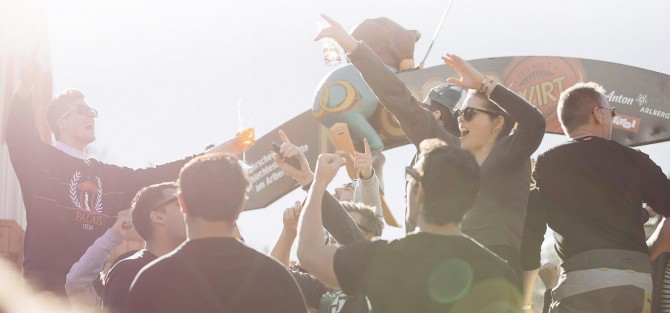 Tom Dooley's
Tom Dooley's offers local beer, indoor smoking and live sports in a cosy pub style setting. Plus, its open until 2am every day, so the party doesn't have to stop until the early hours, but be prepared for your clothes to smell of smoke afterwards.
Taps
Offering a more relaxed atmosphere than some of the nearby après spots, Taps still knows how to mark the end of another great day up the mountain. With no fixed closing time and a motto that reads 'we'll close when the last customer leaves' – Taps bids a 'go with the flow' approach to après.
Popular amongst locals, this is a great place to try Austrian Schnapps in great quantities and a slice of pizza. There's also a short ski or walk back down to the bottom of Piste 1 once your après ski session is over, so you may want to re-think that last shot.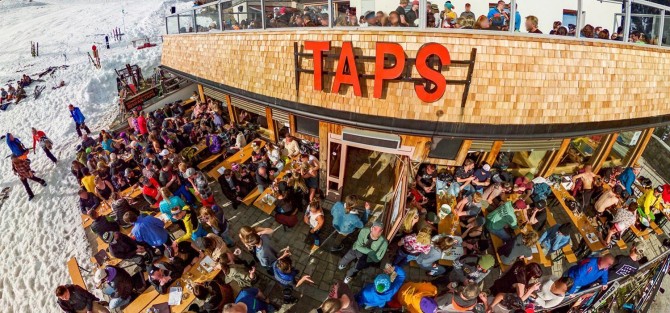 Visit the Neilson website to find your ideal St Anton ski holiday.