Surprise Fellow Skiers with your Skiing Skills - How to Become a Secret Pro on the Snow
Emma Hawkins | 21 February 2017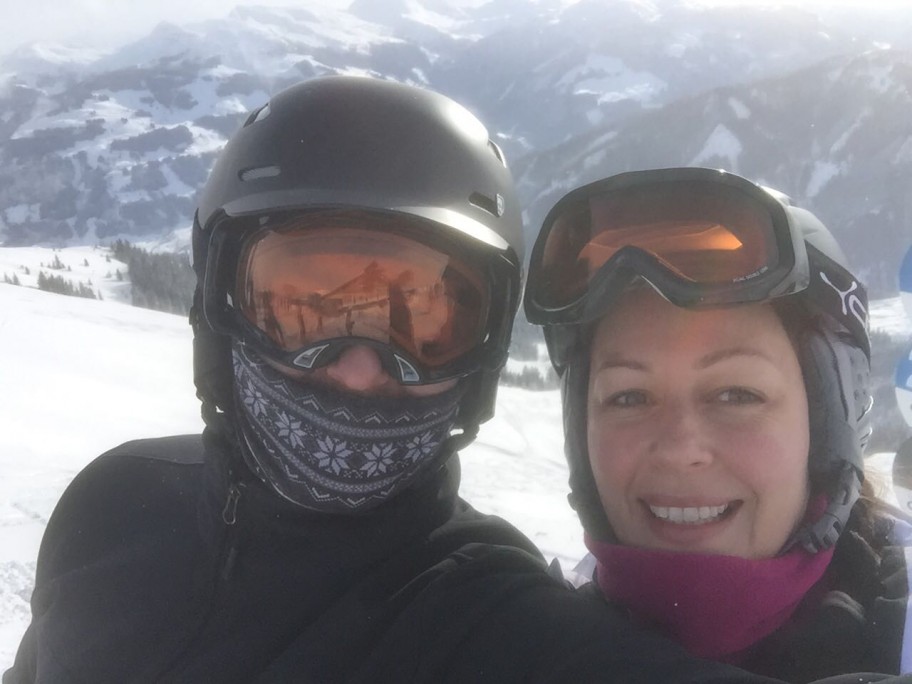 When you're ecstatic to be invited on a ski trip, but then you discover everyone else is a 'pro' skier or snowboarder; do you panic, turn down a fantastic holiday on the snow, or fight back, with your own 'secret pro on the snow' plan to master the slopes?
It's just the dilemma, 33 year old Emma Hawkins faced when she decided to take a trip to Kitzbuhel, Austria with her Snowsports loving partner, Stuart. Having never skied before, Emma decided to surprise Stuart with her secret skiing skills. Her journey began when she booked Ski Lessons at The Snow Centre Hemel Hempstead; here's how Emma became a secret pro on the snow.
How To Become a Secret Pro on the Snow
Getting some slope time in before you go away on your ski trip is the easiest way to bag some surprising skiing skills. What's more, taking lessons on a real snow indoor slope can be the safest and quickest way to progress the skills needed to become a secret pro on the snow. It'll also help you understand what to expect from your ski holiday abroad.

"At The Snow Centre, the weather was not a factor, making it easier to get to grips with the basics. I could secretly learn in advance so I was in a position to keep up with Stuart on the mountain." Emma Hawkins
Whether you're planing to surprise family or friends with your on-snow skills or not, sharing the dates of your holiday with your ski or snowboard instructor can help you set realistic goals and milestones. While everyone progresses at their own rate, planning your lessons and the time needed to ensure you're cruising the slopes at a level you're happy with, will be invaluable once you're on the mountain.
"My instructor was very impressed with my initial lesson as I was able to ski down the main slope on my own within 1 hour. From there, it was working on technique and confidence. I started learning 6 weeks before and had 2 Private Lessons and 2 Ladies Group Ski Lessons. Other than that, I had a few hours with my sister practicing on the indoor slope." Emma Hawkins
Once you've learnt the skills you need, its all about practice, practice, practice! If you've planned ahead and booked out enough time in the name of becoming a secret pro — lessons will provide you with the skills and knowledge to achieve the level you're aiming for, but practicing these skills and how to apply them will make you that much more proficient on the mountain.
No matter how talented or practiced you are on the snow, there'll always be more to learn — so regardless of your ski or snowboard level, there's always the opportunity to surprise your fellow holiday makers with a few new found skills.
"Having indoor slope time after my ski lessons gave me a chance to put everything I learnt into practice. A very good way to build confidence. Although I was terrified on the first run we took on our ski holiday, I did have the basics and I was able to safely get to the bottom and enjoy it. I stuck to blue runs, but accidentally took on a red — it didn't go so well." Emma Hawkins
To pull off a surprise like this one, you need an alibi for any supposed lost time that you actually spend becoming a pro on the snow, and a few convincing supporters on you side — all of whom can keep a secret.

"I had a lot of imaginary dentist appointments, when I was actually at The Snow Centre. I even told Stuart that I had to have my wisdom teeth out, so he needed to take the Friday and Monday off work to look after our little boy Rocco.

At Christmas, I wrapped a mini ski figurine with a plaque saying, 'kitzbuhel here we come'. With a little help from my sister Amanda, some work colleagues and Nanna Sue we had managed to keep it a surprise and get it all booked and organised." Emma Hawkins
Surprise Skiing Skills on the Mountain
If you're planning on surprising someone with your secret skiing skills, you're likely to find that keeping up with your partner, family or friends may have been the initial goal — but once you're on the mountain you'll reap the benefits of your new found skills, just as much as they will. That said, impressing yourself and your fellow mountain goers can be very rewarding too.
"The location was beautiful and it was lovely to spend a few days in the mountains doing what Stuart loves. I am now also a ski fan now, but not quite a pro skier yet!

We loved it so much we have booked a family ski holiday with our little boy to Chamonix. Looking forward to it a lot!" Emma Hawkins
Whether you're looking to learn from scratch or surprise everyone with some new moves on your skis or snowboard, indoor slopes make it that much easier to become a secret pro on the snow.