Ski kids & snowboard youngsters compete in Kid's Jam!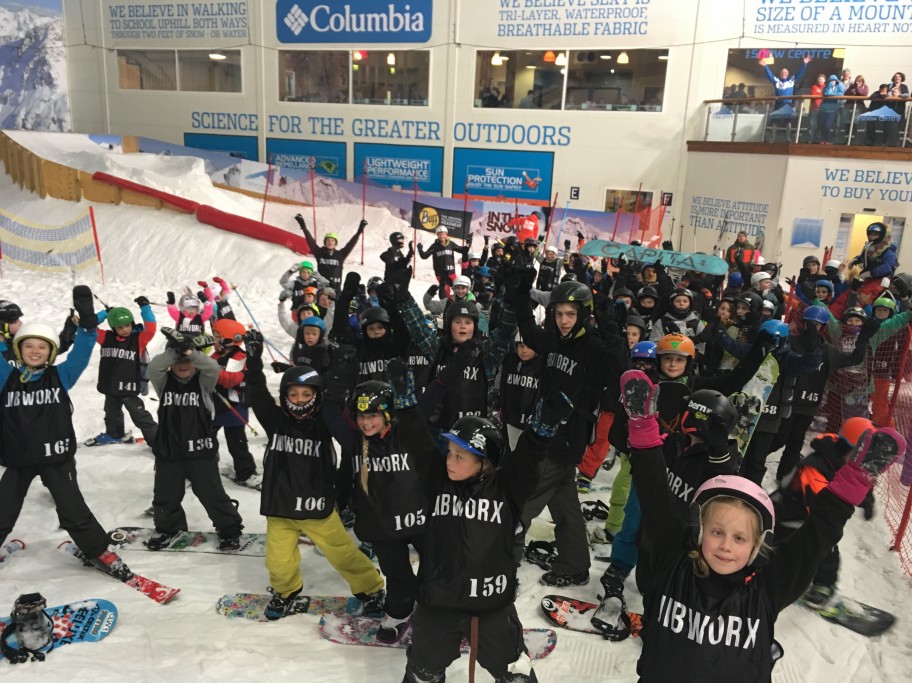 Marking the 2nd annual Kid's Jam competition at The Snow Centre, 2016's Friday 17th June freestyle session saw a bunch of very talented young skiers and snowboarders take to the slope.
A competition open to skiers and snowboarders aged 16 & under — once again this year's Kid's Jam showcased the next generation of snowsport talent, with youngsters performing their best tricks on jumps, rails and boxes to WIN some awesome prizes!
The 2016 Jam, kicked off at 7.30pm after an hour warm up. With prizes for 1st, 2nd and 3rd in the ski and snowboard 16 & Unders, Under 14's and Under 10's categories and plenty of spot prizes handed out throughout the night — no one went away empty handed!
Following some stylish moves from both the ski and snowboard youngsters, the winners claimed their spots at prize giving. With a total of 32 1st, 2nd and 3rd winners, here's the results;

Under 10's Ski
1st — Oscar Louth
2nd — Kai Watson
3rd —Nicole Bateman
Under 10's Snowboard
1st — Charlie Lane
2nd — Mia Brooks
3rd — Travis Henderson
Under 14's Ski
1st — Kieran Kerr
2nd — Alfie Sadler
3rd — Daniel Kamish
Under 14's Snowboard
1st — Ethan Smith
2nd — Max Jorge
3rd — Edward Livesey
16 & Under Ski
1st — Dan Ware
2nd — Josh Yeo
3rd — Millie Wilkinson
16 & Under Snowboard
1st — Max Wittrick
2nd — Cerys Allen
3rd — Jade Walsh
Best Unsponsored
Ski — Daniella Bateman
Snowboard — Stephen French
Best Slam
Ski — Oscar Chandler
Snowboard — Leah Corke
Best Ski Style
Under 10's — Chase
Under 14's — Alfie Sadler
16 & Under — Mason Flannely
Best Snowboard Style
Under 10's — Cobi Connelly
Under 14's — Lucy Winnard
16 & Under — Lucy Winnard
Best Ski Trick
Under 10's — Palma Parish
Under 14's — Dan Moresy
16 & Under — Dan Ware
Best Snowboard Trick
Under 10's — Mia Brooks
Under 14's — Ethan Smith
16 & Under — Harvey Causer
With a huge well done to all those that took part, Olympic snowboarder, Jamie Nicholls finished off the evening by handing out the goodies and medals to the winners. And there were more than enough goodies thanks to the Kid's Jam's sponsors.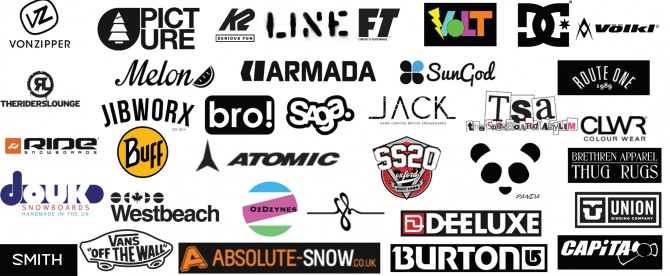 The event also coincided with the launch of
The Snow Centre's brand new Freestyle Coaching Academy,
a brand new coaching programme for juniors on Thursday and Friday evenings and Saturday and Sunday mornings.