Skiing Tips for Intermediates
5 March 2020

Need to brush up on your skiing technique? The Snow Centre's partner, Neilson Holidays had one of their Neilson Mountain Experts give some stealthy ski tips on how to improve as an intermediate skier.
Simon 'Cookie' Cook is an ESF ski instructor in Alpe d'Huez, France and all-round skiing genius. Here's what he came up with to help intermediate skiers progress.
Never stop learning
It can be easy to find yourself stuck in a rut when it comes to ski progression —an endless cycle of making the same turns, reaching the same speeds and choosing the easy routes down similar pistes. Taking group or private lessons during your ski holiday is likely to be the perfect remedy for this.
There are so many ski tips that an instructor can help you incorporate into your skiing technique—so much so, that you'll be back on the run to advancing your skills in no-time.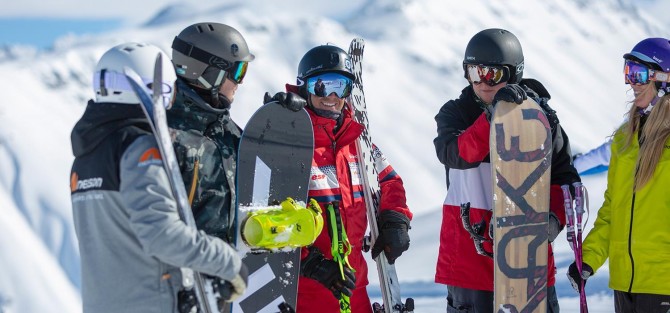 Develop your skills
Finding time to perfect your skiing skills doesn't have to be limited to your holiday. For example, balance is key to efficient skiing and can be developed successfully off-the-piste.
Ensuring you have good balance will help you move your weight and put pressure in the right place whilst skiing—and effectively allow the ski to do all the work for you. When working as it should, the ski grips the snow without the need of lots of effort from the skier, saving valuable energy!
There are many exercises on comfortable terrain that allow skiers to release early from one ski, and progressively engage the other ski with each turn. This skill can be practiced at your local UK indoor snow centre before your holiday, so you can later enjoy the benefits on more challenging pistes up the mountain.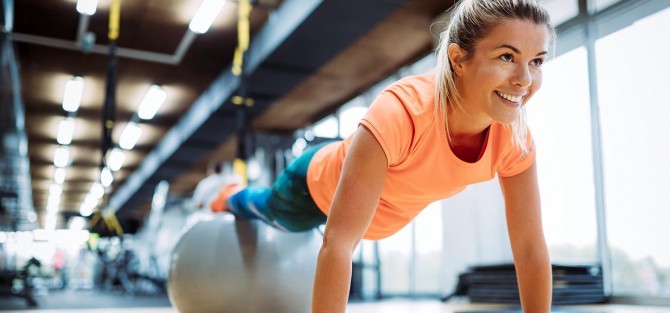 Practice, practice, practice
As with most things the more you practice something the better! But don't just practice skiing, practice a skiing technique you're trying to develop. For example, a well-timed pole plant to trigger your new turn.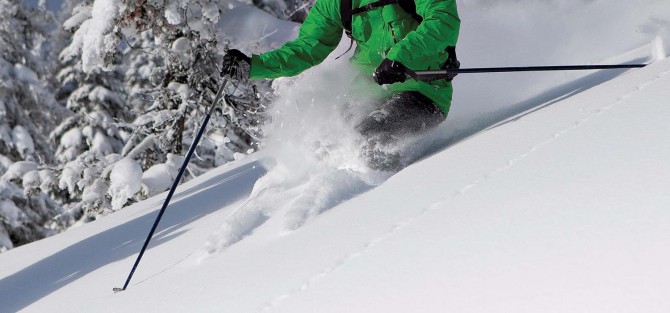 Understand what you're trying to achieve
Knowing when to apply a specific technique and the impact it will have on your skiing is really important for progression. Small changes to your technique can improve your skills, but knowing when to apply these techniques will push you from an intermediate to advanced skier.
For example, think about how separation of your upper and lower body will build a solid and steady skier. There are two types of separation: lateral and rotational. Understanding how and when to employ these separations can help progress a 'holiday skier' to performance turns with more style and grip, often using less energy.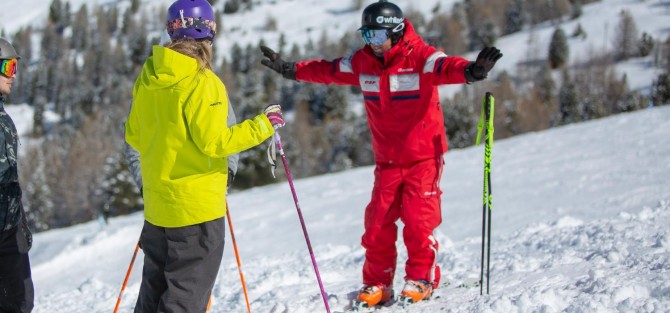 Push your own boundaries
Move yourself out of your comfort zone! Try new terrain: groomed, variable, bumpy, crud, hard pack, steep, wide and narrow. There's a time for playing on smooth, freshly groomed pistes, and a time for stretching yourself and allowing your skill set to grow.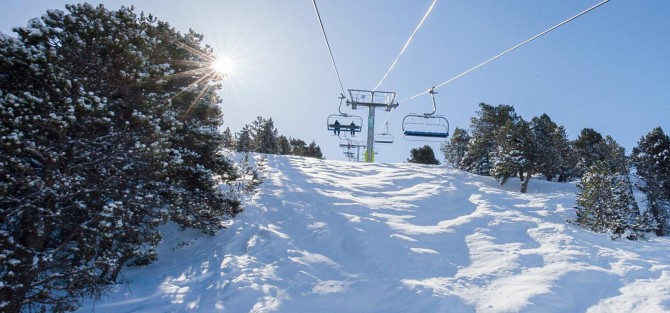 Change things up
Variety is the spice of life! Choosing to tackle varied pistes, with a varied approach, will not only help keep things interesting, but also make you a more rounded skier.
Try tackling some pistes with wide turns and others with narrow, this will allow you to enjoy the same runs in completely new ways.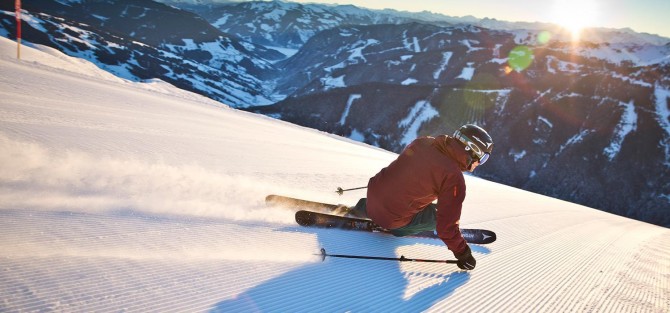 Try new equipment
It's great when you come to feel you know your way around your skis or you've really worn in your boots until they fit like a glove, but often we're late to spot when it's time to try some new gear.
A new set of skis or boots will likely infuse a fresh burst of energy and control into your turns. Most shops offer demo skis to try, so blend it up and give some new equipment a try!