Skiing Penguins set to take on the slopes
1 April 2022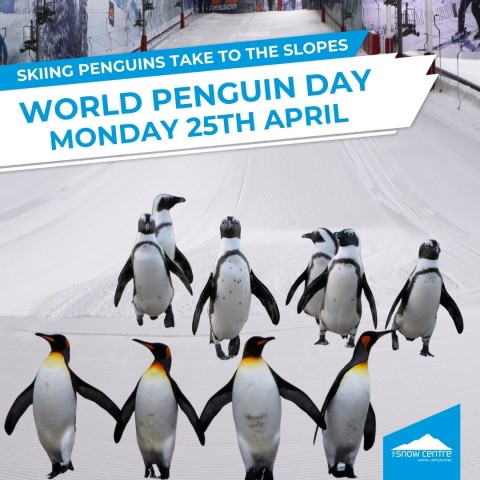 Do you love watching the Penguins when you head to the Zoo?
World Penguin Day is coming up on Monday 25th April, to mark the special occasion The Snow Centre in Hemel Hempstead are offering the penguins a day out from their usual homes.
This ONE DAY only event will see some specifically trained Penguins taking to the slopes for a ski session throughout the morning.
This will be a first for the indoor slope who has hosted many events, and seen many guests take to the slope but never any penguins…YET!