Ski & Snowboard Attractions for Adrenalin Junkies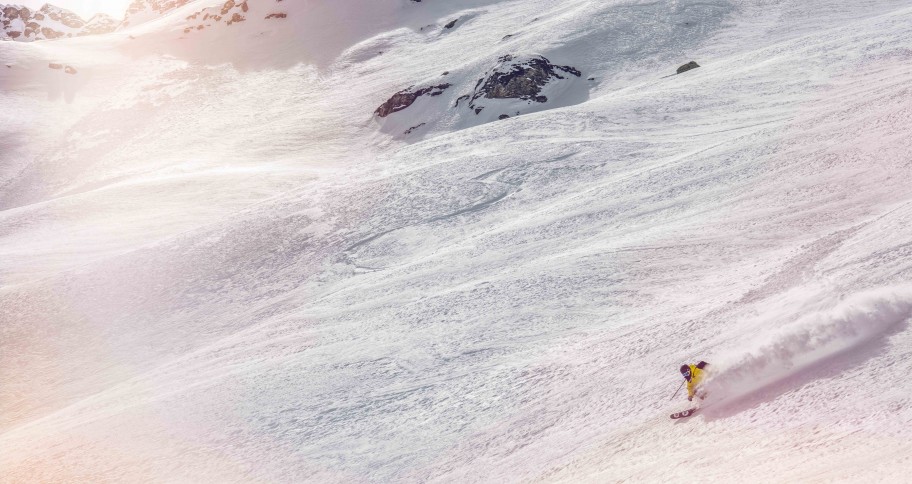 Are you excited by the idea of leaving the ground on your snowboard? Do you want to explore breathtaking off-piste sites on your skis? Are you looking for an action-packed ski holiday, ideal for adrenalin junkies, that also offers maximum safety, top-of-the-range facilities, and excellent maintenance? Then here's some destinations that will get your blood pumping!
Freestyle Snowparks for Adrenalin Junkies
Freestyle snowparks across the Alps offer skiers and snowboarders an array of man-made features to slide, and a choice of jump sizes for airtime. The best parks provide a range of features for varied ability, so you can build your skills gradually.
For this reason, the Centralpark in Switzerlands's Thyon 4 Valleys is one of the best known snowparks in the Alps. In 2011, it was named Switzerland's best snowpark by Whiteout magazine. From professionals to beginners, everyone will find features adapted to their capabilities. There's also an area set up with tables, a barbecue, deckchairs and tunes, making for a location with great vibes to watch the action in the park.
The Nendaz Woodpark is also accessible with the same 4 Valleys lift pass. Here, you can quite literally discover the roots of freestyle skiing and snowboarding. Its unique features are made of wood, making it as natural as a man-made park can be.
Val d'Anniviers and Saas-Fee also boast some great snowpark options for those progressing basic freestyle skills and tricks. In Val d'Anniviers there are 2 snowsparks across Grimentz and Vercorin, both featuring boxes and jumps to push your limits. There's also a Big Air Bag in Grimentz, so you can take off the jump, enjoy airtime, and land safely on the bag.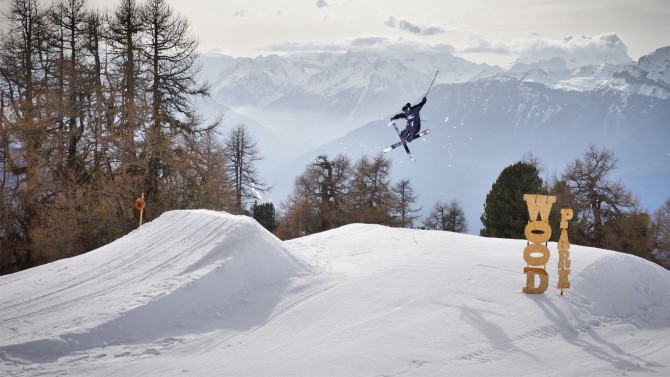 Explore the Mountain at New Heights
If exploring the hidden gems of the mountain is more your thing, freeride safe areas are an excellent way to take on an off-piste adventure, without the dangers of unmarked off-piste. Always pick up a mountain guide to ensure your adventure is in good hands.
Grimentz freeride zone offers 100 hectares of non-signed-trails, and in Nendaz you can explore the freeride zone with the pro-freerider, Richard Amacker, who'll help you explore the mountain in a whole new way. Plus, Avalanche training opportunities at the Zinal Avalanche Training Centre could be the perfect preparation for your venture.
Glaciers also open-up amazing opportunities for exploring fascinating sites, adrenalin-junkie style.
At Val d'Anniviers' Zinal glacier, there are several natural cavities, which can't be accessed in the summer, as there is too much water flowing through. In winter, on the other hand, snow-shoe trips are organised on a regular basis, but guests will need to be pretty fit as the trip involves five hours of walking at a 400m altitude difference.
If reaching new heights off the snow appeals to your thrill-seeking side, the mountains also provide many opportunities to get off the ground. In Zinal you can try ice-fall climbing, and in Aletsch Arena or Vercorin you can take to the skies paragliding. Aletsch Arena's Fiesch-Eggishorn, is a paragliding and hang-gliding mecca. Even beginners have the chance to experience the freedom and liberation of flight thanks to a number of local flying schools. If you would prefer something beneath your feet, take a guided tour between Saas-Fee and Saas-Grund to try your hand at suspended bridges, tyroliennes, pendulums and abseiling.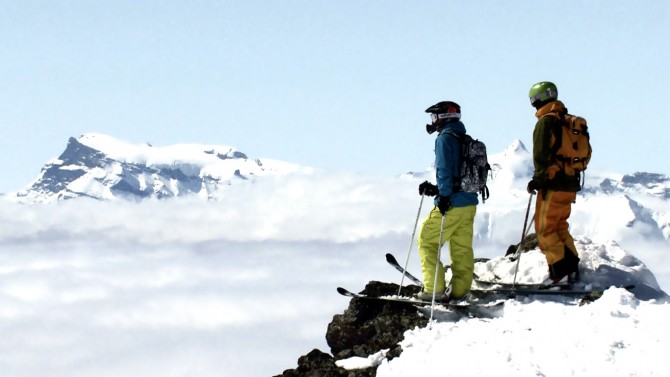 Competitions for Speed Loving Adrenalin Junkies
If you really want to push your limits why not take part in a friendly competition.
In the Free Republic of Holidays, Saas-Fee, everyone can feel like a pro racer when participating the Adrenalin Cup. There's 12 disciplines to choose from and you can compete against your family or friends. From giant slalom to sledging to walking – there's a category for everyone. The competition is available to enter throughout the winter, and if you're the owner of Saas-Fee's special season pass WinterCARD or WinterCARDGold you can enter for free!
Saas-Fee will also be hosting the 36th edition of the Allalin Races in the glacier village in March 2018. The Allalin Races, for skiers and snowboarders are the highest glacier races in the world and thus, a one-of-a-kind experience. The nine kilometers long run overcomes 1800m of altitude.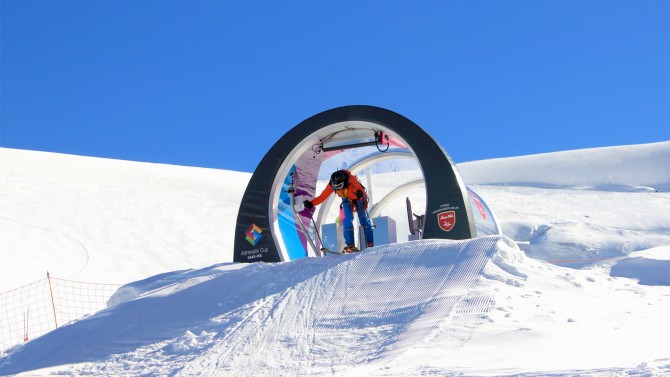 PARTNER STORY (AD)