Real Life Snow Memories from the Last 10 Years
24 April 2019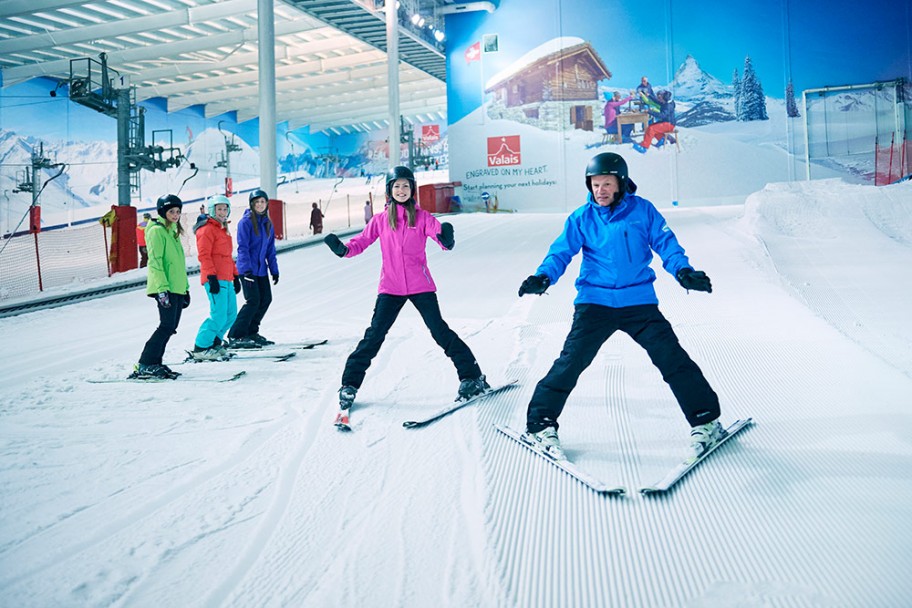 The Snow Centre Hemel Hempstead has been helping guests make real life on-snow memories for last 10 years. There's been some 'snowtastic' times had by many of us on the slopes of Hemel Hempstead. In fact, we were so pleased to hear some of these great on-snow stories via social media, we've shared them here…
1. Remember that purple onesie?
Julia said, "I skied in the very first Ladies' Morning Session at The Snow Centre 10 years ago. My instructor was Daniel Gillespie and I wore a hideous all in one purple outfit!"
Erin said, "I took part in the world record held at The Snow Centre. Best moment ever. I'll never forget it!"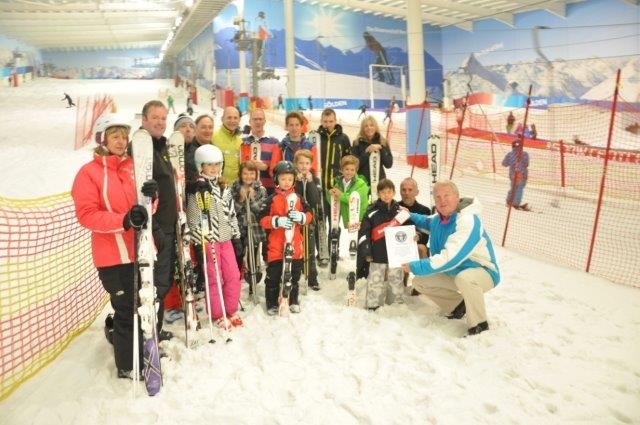 (Photo: The Snow Centre with Snowbility after smashing Guinness World Record)
Gregory said, "Winning The Santa Challenge back in 2014! I bled for you, totally worth it though, I used the vouchers for lessons. Great memories!"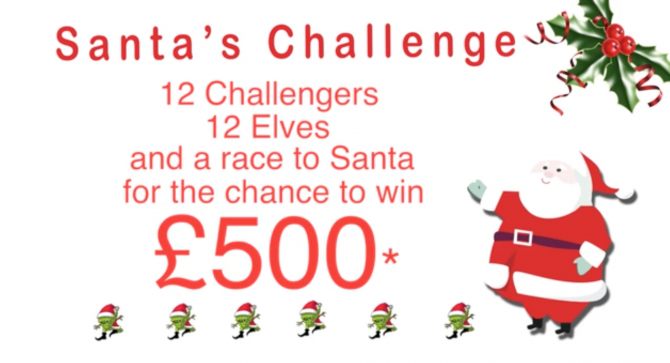 4. Who else saw James' son ski into the nets on the Main Slope?
James said, "I've been coming to The Snow Centre for 10 years and still keep coming back especially in the summer. One of the greatest things about The Snow Centre has always been the friendly and helpful staff. My funniest memory is my son having forgotten that you have to turn or slow down when skiing after a year off, he went straight down the slope and crashed into, and slid under the nets."
Angela said, "My daughter taking her first ski lessons with The Snow centre age 5, 10 years ago. Over the years she has moved through the levels to SnowStars race team on a Monday evening, filming her GCSE PE ski videos and taking the Level 1 Instructor's Course with Simon. Plus, of course there's her photo with the snow cat at the ski show which won her some free lessons!"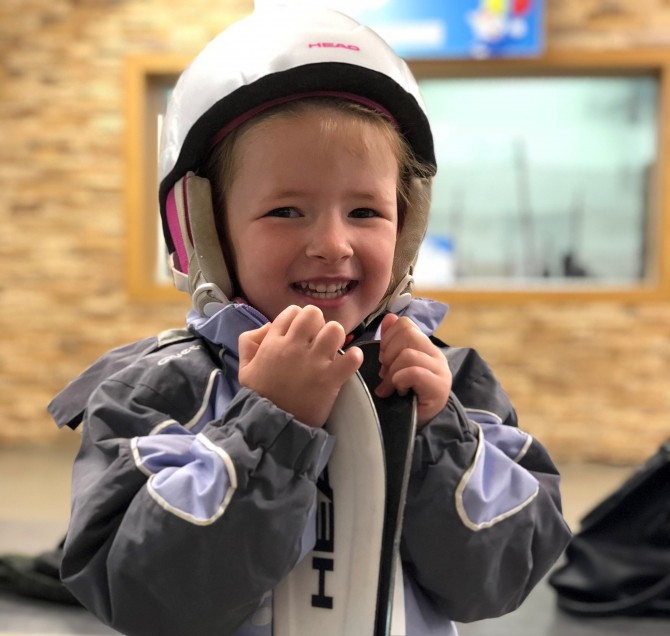 (Photo: Junior on first Ski Lesson)
Max said, "I've been snowboarding for 29 years and totally sucked until the Snow Centre opened and I started riding every week. True story."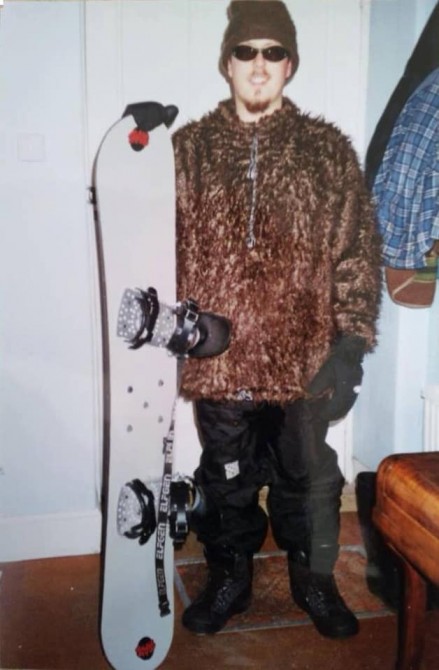 (Photo: Max in his snowboard gear when he first started visting The Snow Centre)
7. Menna & Jen discovered they had been selected for the Paralympics at The Snow Centre. Who watched them compete in Pyeongchang?
Paralympic gold medallists and Para-Alpine skiers, Menna Fitzpatrick and Jen Kehoe said, "We found out we had been selected for the Pyeongchang Paralympics at The Snow Centre! Amazing Day!"