Qualifying for Pyeongchang 2018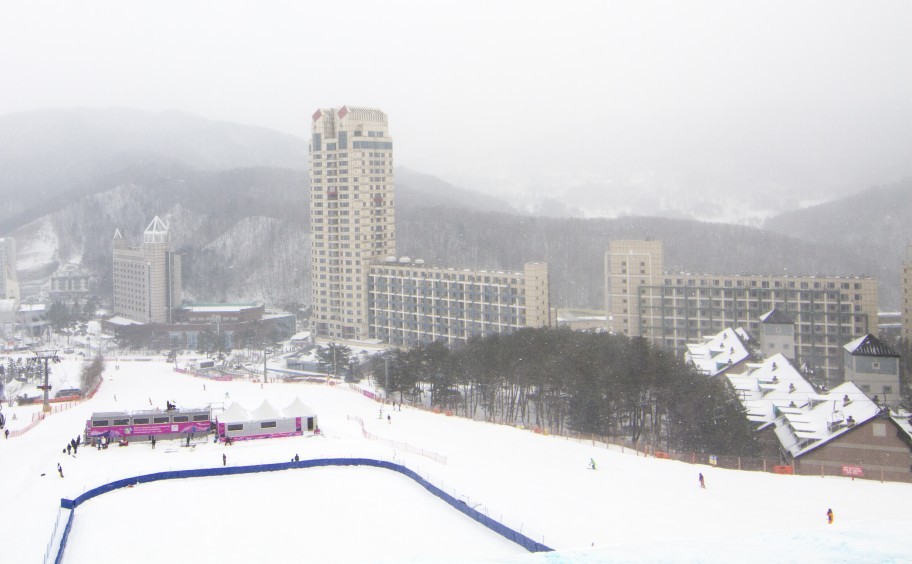 Qualification for the Winter Olympics 2018 has already begun!
Many of us will have watched the 2016 Olympics in Rio this summer — for some, this will have been a reminder that the next winter Olympics is now less than 2 years away! Perhaps you're thinking it's far to early to be thinking about Winter 2018? Then you might be surprised to learn that our on-snow athletes are already competing around the world for the chance to qualify.

If you're a fan of any of the athletes that competed in Sochi 2014, you'll know that the competition featured some brand new Olympic disciplines, including Slopestyle Snowboarding and Skiing, alongside existing Snowsports, Alpine Racing and Half-Pipe amongst others. The good news is that the Pyeongchang 2018 Winter Olympics will be featuring even more on-snow disciplines, with Team Slalom Skiing and Big Air Snowboarding taking to the stage. Like Slopestyle, Big Air involves technical tricks off a man-made jump, unlike Slopestyle there is only 1 jump and no rails, making it an all 'go,go' competition with the biggest and best trick the athletes can muster. Due to it's similarities to the skiing discipline, Aerials, we're yet to hear that Big Air Skiing will be joining the Olympic ranks, but we're already speculating about who and how our athletes will qualify for the disciplines appearing at Pyeongchang 2018.

How to qualify for the Winter Olympics?
Every sport's athletes qualify slightly differently for their Olympic spots, and in Snowsports, again there are variations across the disciplines and nations as to who's selected to compete at an Olympics. The important point to note is that the athletes have already had to compete and qualify to even participate in the World Cup competitions that feed into the Olympics — good results at these World Cup events, then open up Olympics spots for the athletes country to fill with our next gold medal hopefuls.
Across the Snowsports we're looking to the ski and snowboard rankings of the FIS governing body to decide how many spots Team GB will have at the next Olympics in each discipline. These rankings are formulated by the results and points gained by our athletes when they place at FIS competitions (World Cups) that are already taking place and running up until January 2017. But this still doesn't determine the faces of the athletes who will be going to Pyeongchang — once the spots are achieved our athlete selection process is in the hands of Team GB.

Who will be competing at Pyeongchang 2018?
The faces competing at the Winter Olympics 2018 could change right up until the event. The date of the last qualification competition could alter everything, so no one's spot is a safe bet, but we can tell you who's in the mix and who's not.

At Sochi 2014, Team GB snowboarder, Jenny Jones made history with a bronze medal in Slopestyle, but we can pretty sure she won't be competing in Pyeongchang 2018, since she hasn't been spending time on the competition circuit for the last couple of seasons. Potential repeat Slopestyle, and for some now Big Air Olympic appearances are likely from snowboarders, Billy Morgan, Jamie Nicholls and Aimee Fuller, and skiers, Katie Summerhayes and James Woods and perhaps Rowan Cheshire who missed out on competing at 2014's Olympics following an injury during practice. Potential new Slopestyle Olympic faces could include snowboarders, Katie Ormerod, Rowan Coultas and Matt McCormick, and skiers, Madi Rowlands and Tyler Harding.

In ski cross, we're waiting to hear whether Team GB's Emily Sarsfield will be achieving her goal of competing at Pyeongchang 2018, having been denied a position at Sochi 2014. Aerial skier, Lloyd Wallace and Ellie Koyander, a Moguls skier who competed at the 2010 Vancouver Winter Olympic Games are both also aiming to compete in the 2018 Olympics. While we can expect to see James Machon who placed 23rd in Sochi 2014's Ski Half Pipe to compete again in Pyeongchang, we're also keeping an eye on snowboardcross athletes, Stephanie Gehrig and former Olympian, Zoe Gillings. Having only had 2 Alpine Ski athletes compete at Sochi 2014, Chemmy Allcott and Dave Ryding, we'll be interested to see who will be stepping up to represent Team GB in Pyeongchang, with Dave Ryding, who finished 17th in Slalom at Sochi 2014, looking like a credible candidate.

Don't count your chickens!
Even with some idea about how and who could qualify for the 2018 Winter Olympic Games there are no guarantees! In less than 2 years time, we'll all be watching our Team GB athletes compete for those medals knowing it could be anyones gold, but the qualification process can be just as exciting to follow due to the uncertainty and hard work and dedication our Team GB athletes put in as we move closer to the big event.