Progress your ski racing skills with Chemmy Alcott!
3 December 2015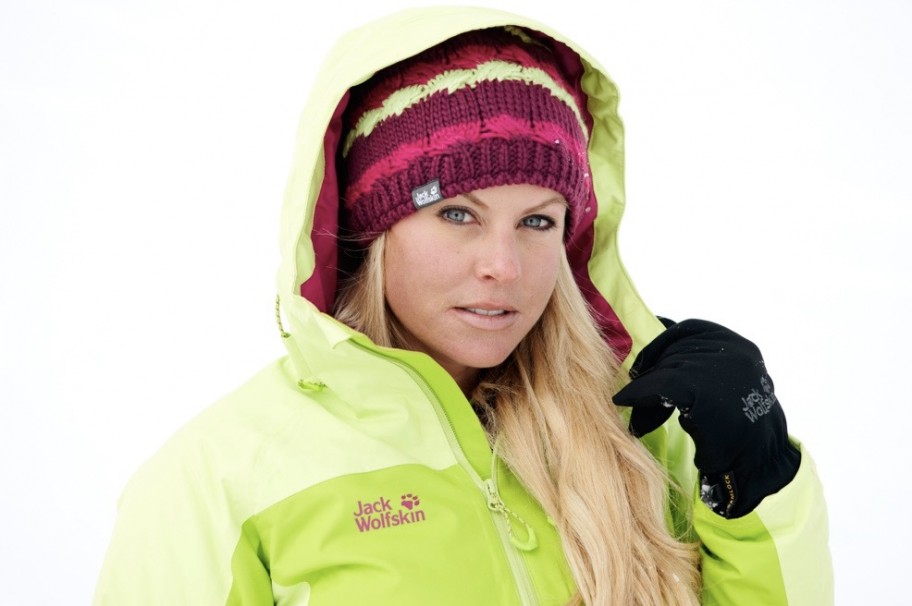 You may know Chemmy Alcott as the ski racer and 4x Winter Olympian who represented Team GB throughout a 20 year sporting career, and the first British ski racer to win a run in World Cup, but now she's also a skiing coach too!

Read SnowSure's Chemmy Alcott interview as she tells us what inspired her move to coaching and how you can get your hands on some of her expert ski racing knowledge!
The British ski racer who reached a high of 8th in the world, Chemmy Alcott and husband Dougie Crawford, 25x British champion have recently launched their own adult and junior ski coaching camps. We caught up with Chemmy herself to find out more!
Can you tell us about your new ski coaching club and how it came about?
"Dougie Crawford, my husband and fellow retired British ski racer and I are both passionate about skiing and bringing out the best in others and so we wanted to put our vast world cup experience into helping improve performance in others. We both realise the power of strength based coaching and the invaluable life skills gained through sport, so created CDC Performance to develop people through sport."
What would you say most inspired you to get into coaching following your many days of competing?

"I was so fortunate during my career to have such great and supportive coaching; a good coach and advice can make a good skier great and that is something that inspired me to get into coaching."
Are the CDC Performance trips focused on ski racing or do you coach in other snowsports disciplines too?

"Right now in our first year, we are just hosting on snow experiences for skiing! In the school holidays these are the children's development camps and in school time we run private camps and long weekends for adults who are looking for a taster skiing gates session and also some completely tailor made weekends involving skiing and yoga, and fun skiing, poker and whisky experiences."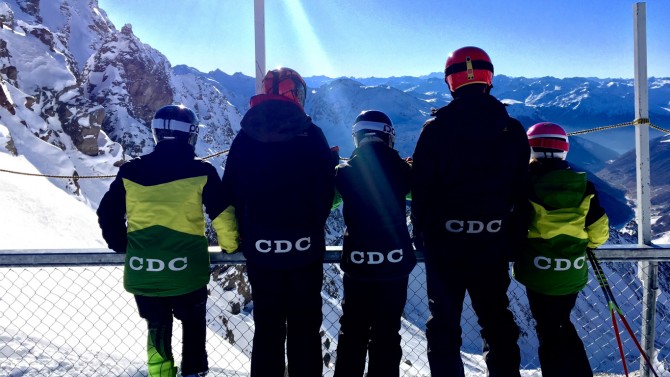 How often, who for, how long and where do your ski coaching camps (CDC Performance) run?
"Our big one is for children 12-18 in the Southern Hemisphere in New Zealand every summer for around 6 weeks. Then we have a glacier base in Hintertux and a winter base in Pila - travelling around to races in France and the rest of Europe in between. Out of school holidays we plan trips wherever our clients like to ski or where we believe their experience on the slopes will be enhanced."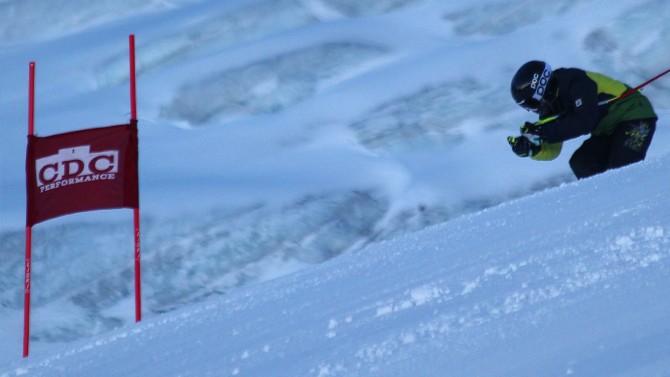 What do you hope each young skier will take away with them from your coaching weeks?

"Confidence and self belief! Whether one day they go onto compete for Team GB in the Winter Olympics or not, our aim is to create incredible human beings through sport."
What's the future plans for Chemmy's Ski Coaching programmes?

"CDC Performance is in an exciting growing stage, but we aim to keep the intimacy and direct impact that Dougie and I can give to make sure that every trainee gets an amazing and unique experience. "
If parents are interested in getting their youngsters involved, how can they find out more?

"We have a website www.CDCperform.com and a twitter and Facebook page CDC Performance"

If you're interested in getting into ski racing, but haven't quite mastered those fast short radius turns, want to check if you're ready for ski racing or looking to learn to ski from scratch; take advantage of development coaching or ski lessons at The Snow Centre! Whether you're an advanced skier or learning for the first time The Snow Centre's instructors can help get you ready for CDCperformance.