Olympian Aimee Fuller Talks Big Slams in Big Air at PyeongChang 2018
1 March 2018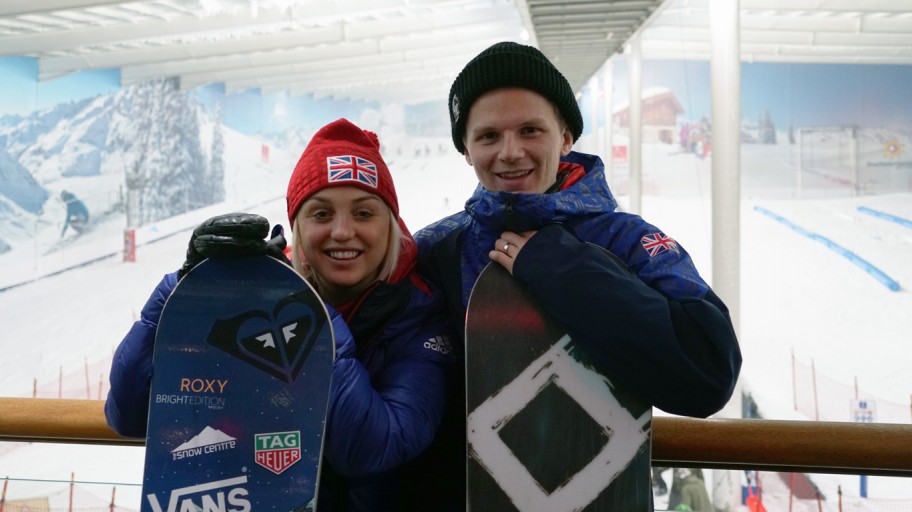 After competing in her 2nd Olympics, The Snow Centre's ambassador, snowboarder Aimee Fuller shares her thoughts on the 2018 winter games.
PyeongChang 2018 took place over February, and saw team mate, Billy Morgan take a bronze in Big Air, and freestyle skier, Izzy Atkin also land a spot on the podium. In a sport where taking off huge jumps and not always landing on your feet is part of the package, Aimee Fuller took a big slam to her face during the Women's Olympic Big Air just over a week ago.
Competing in two events, Slopestyle and Big Air Aimee (above left) walked away with a brutal bruise to the face, but still smiling she talks about her experiences representing Team GB…
How does it feel to have competed at two Winter Olympic Games?
"It's something that I never could comprehend, starting snowboarding at age 12, having skied on dry slope from the age 4, it was something that was just a dream, So, to fulfil my passion and be riding at the games doing something that I started purely for the passion, it doesn't get any better."
How do you feel PyeongChang2018 went?
"I think the event itself was amazing, I preferred this games to Russia 4 years ago. The women's slopestyle finals event was a real shame and not a true display of our sport. There were high winds, and 9 out of 58 runs were landed.
I had trouble with speed, because of the wind on my first run, and on my second I literally got taken back by the wind on the last jump. It was devastating, having worked for 4 years to ride on the main stage to have had sketchy and in consistent conditions."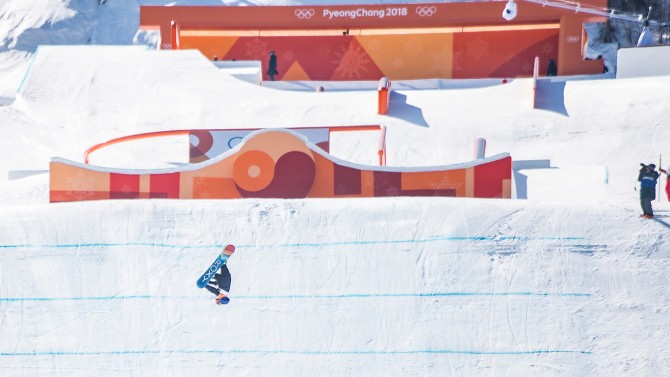 PHOTO CREDIT ANDY RYAN
You took a big slam in Big Air, how did you deal with that?
"Big Air was insane, for sure the highlight of the games for me, despite my result. I had trained hard for the big air and put a lot of emphasis on performing there. I had an amazing practice, and got down my cab double 9, one of the tricks that saw girls qualify for the finals.
On my 5th practice run my binding broke, right before the contest, I missed 2 training runs, which put me in a bit of a flap until we had produced another part to fix it. Not ideal.
My first run I landed and sat down, which was a real shame, and I think the pressure got to me in the 2nd run. I was nervous and I thought I had too much speed so I opened up early which resulted in a nasty slam. Which I am happy to walk away from with only a few grazes! and some bruised ribs."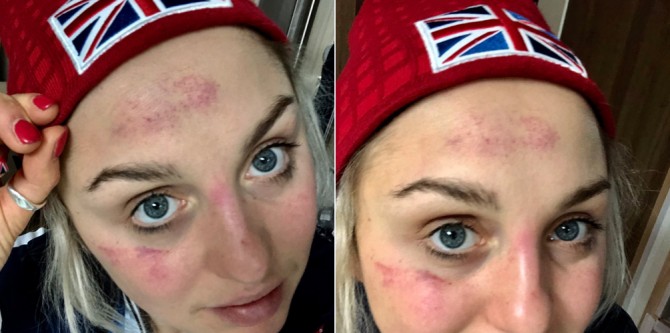 What does your team mate, Billy Morgan's bronze medal win mean for the future of British snowboarding?
"It's huge, it highlights the work we as a team have put into riding and representing hard on the international circuit. I couldn't be happier to see such a down to earth guy, bring it home and represent our sport. He's a huge inspiration athletically and one of the most chilled out guys you can meet."
What's next for Aimee Fuller?
"Making the most of the snow in London, with the Beast From the east. Maybe a hot break for a few days before I return to my favourite mountains, Absolut Park, Flachauwinkl to shoot with Tag Heur and Roxy."
What would you say to any youngsters considering a career in snowboarding?
"Have fun, get out there, ride indoors at The Snow Centre, enjoy it, and try something new every day. No matter how small it is, that thing will keep you coming back time and time again."