Madi Rowlands selected for Youth Olympics!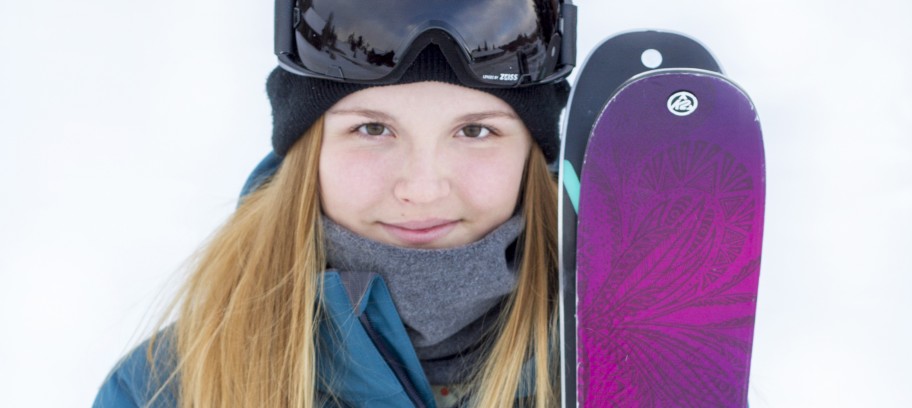 Originally following in her older brother's tracks, 15 year old Madi Rowlands has already proved her freestyle skills on skis. One of The Snow Centre's sponsored skiers and now a Team GB athlete, Madi can still be found landing her tricks at The Snow Centre's weekly freestyle sessions; that is, when she's not travelling around the world for Slopestyle and Halfpipe competitions.
Having competed in her first British Championships in 2010 and in 2014, become the youngest member of the British Freeski Team, Madi has come a long way in the last 6 years! With the recent announcement that she will represent GB in the Olympic Youth Games, Madi spoke to SnowSure about her hopes for competing in the event hosted in Lillehammer from the 12th - 21st February 2016!

Madi, what are you most looking forward to about competing in Olympic Youth Games in a few weeks time?
I am looking forward to the event in general! I'm only going to get to experience this opportunity once in my lifetime. I think it's going to be an incredible couple of weeks that I will never forget.
What are you hoping to achieve at the games?
I'm not going with any expectations, I just want to have fun and enjoy myself, although it would be nice to get a good overall results.
Over 70 Nations will be represented in Youth Olympic Games in Lillehammer, Norway, what did you have to do to qualify?
To qualify I had to compete and get good results at the 2015 Junior World Championships in Valmalenco, Italy. I came out with 6th in Slopestyle and 7th in Halfpipe, which was enough to open a quota space for each discipline for the GB Team. It was then down to the Team GB selection panel to decide if I got a place. I'm so stoked that I was selected.
You must be planning some great ski tricks for your run in this event, is there anything extra you're doing to prepare?
I've been away this season to America where I have been training on the mountain in Breckenridge and indoors at Woodward and getting things more solid. Hopefully I can take what I've learnt to the slopes.