Jamie Nicholls takes 1st at Snowboard World Cup!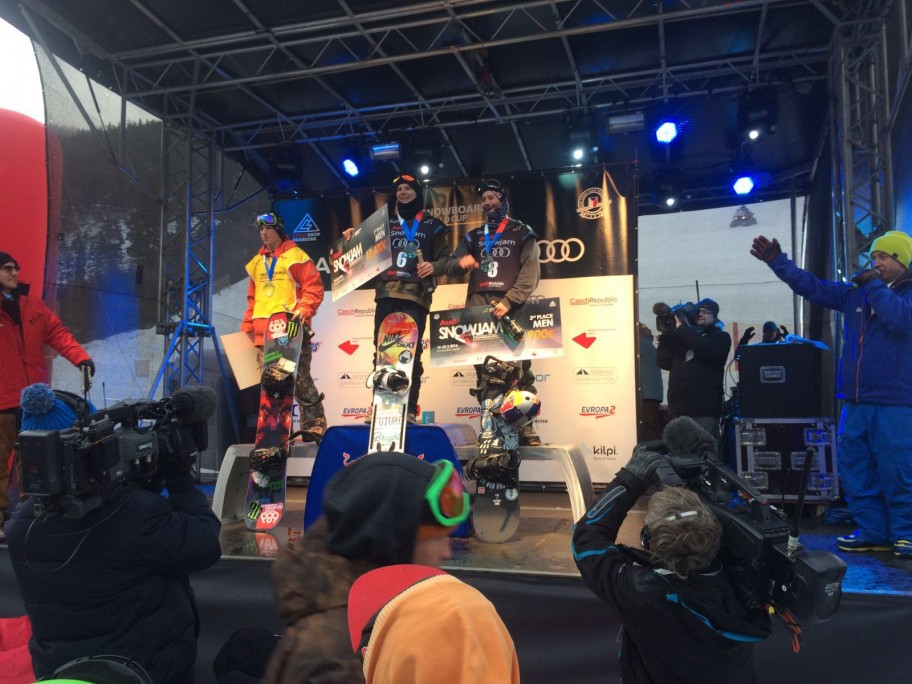 The Snow Centre's Olympic Snowboarder takes 1st at World Cup Competition!
Team GB and The Snow Centre's sponsored athlete, Olympic Snowboard finalist, 22 Year old Jamie Nicholls is already getting set for the next winter Olympics in 2018 by taking 1st place in the World Cup Slopestyle Snowboarding Competition, the Audi Snow Jam in Czech Republic.

On Sunday 20th March 2016, Nicholls competed internationally against 46 of the world's best snowboarders in Spindleruv Myln, Czech Republic. The Slopestyle Snowboarding course featured 4 huge rails and an even bigger jump, on which Jamie performed some pretty outstanding tricks with perfect style to take top spot on the podium. His winning snowboard run included a Cab 180 Spin with a Back 360 Spin off the 1st rail, a Frontside 180 Spin to Cab 360 Spin off the 2nd rail, a Switch Boardslide 450 Spin off the 3rd rail and on the 4th rail, a Back 270 Spin to Boardslide, finishing with a Backside 1260 Spin on the jump!
The down to earth snowboarder, originally from Bradford Yorkshire said, "I am excited to have won a World Cup! I feel like I'm just getting started and I'm really looking forward to the next year, where my competition points will contribute towards ensuring me a place in the 2018 Winter Olympics in Korea."

What's more, team mate Billy Morgan, joined Jamie on the podium in 3rd and cousin, Katie Ormerod took 2nd place in the women's; A great day for Team GB!

Jamie's success at this World Cup, Snow Jam featured live on Eurosport TV and will count towards his qualification for Snowboard World Cups next season; where he'll be gathering points for a place in the Winter Olympics 2018.