Jamie Nicholls' Sixt Park Night had 4 Wheels
29 May 2018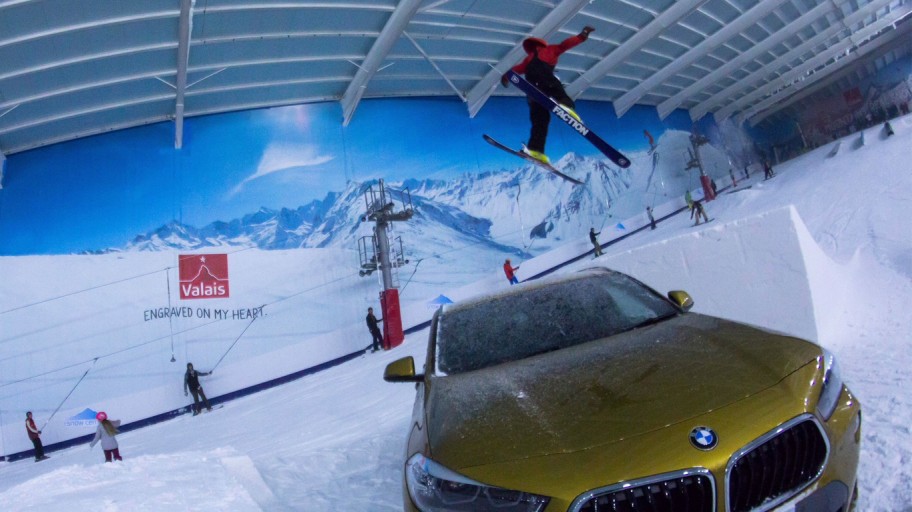 Team GB's slopestyle snowboarder, 2x Olympian, Jamie Nicholls hosted a park night skiers and snowboarders won't forget at The Snow Centre Hemel Hempstead on Friday 25th May 2018.
The event, in partnership with Sixt rent a car was a chance to jump a top-notch BMW X2 and ride a selection of other freestyle features on the centre's 160m main slope and the largest lesson slope in the UK, alongside Jamie Nicholls himself.
Skiers and snowboarders were rewarded for their efforts with prizes from the Olympian's sponsors; Nitro snowboards, Sixt rent a car, Snow & Rock, Burnt Custard Baselayers, and Extreme Official. All handed out on the slopes, by Jamie and The Snow Centre's pros and coaches.
The event's winners included, Alice Blake, Sophie Smith and Jess Smith in the women's snowboard category. In the men's snowboard, Liam Tynan, Jacob Robertson, and Stephen French landed the top spots.
In the women's ski category, Amy Clayton, Lexi Rowlands, and Rachael Walsh took first second and third. While, in the men's Tom Saunders, Brad Fry, and Palmer Parish came out on top.
Prizes for the best tricks went to Stephen French, who landed a front side 900-degree spin off the jump and over the Sixt rent a car, Jacob Robertson for his one footed gap to board slide on the rail, and Liam Tynan for a gap front side 270-degree spin onto the rail.
The lucky winners took home, a 1 or 2 week FREE Sixt rent a car of their choice, or a Nitro snowboard, or £100's worth of gift vouchers from Snow & Rock.
For more information on up and coming freestyle parks, visit The Snow Centre's freestyle site.