Indoor vs dry slope
8 December 2015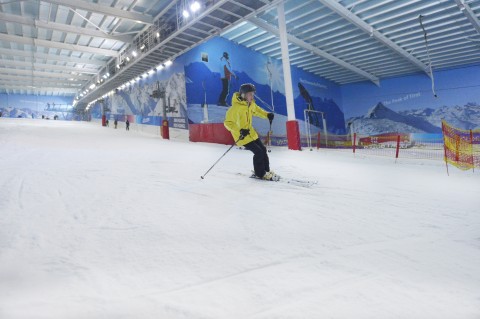 Since indoor real snow ski and snowboard centres joined the UK Snowsports scene, many of us previous dry slope skiers or snowboarders have moved our weekly snow kick to the latest real snow facilities. And some of us didn't even have to relocate; regulars at Hemel Hempstead Dry Slope enjoyed the upgrade to The Snow Centre's real snow slopes more than 6 years ago! But many still make use of their local dry slopes, here's some reasons for both indoor skiing and dry slope.

5 reasons for Indoor Real Snow Slopes
1. Indoor real snow slopes 'don't hurt too much' when you fall!
2. Real snow slopes can be much more forgiving, the soft snow allows for a larger margin of error and it can be easier to learn to turn on, whether you're on skis or a snowboard.
3. In the UK, nothing feels closer to skiing or snowboarding in the snowy mountains than the cold air and fresh snow of an indoor slope!
4. Whether it's raining outside or scorching hot, you can guarantee a slippery slope, with plentiful chilled snow indoors!
5. Indoors, you can build a different size jump and a completely different freestyle park setup each week.


5 reasons for Dry Slopes
1. On a dry slope, you are ACTUALLY enjoying your ski or snowboard time outside in the real open air!
2. The fact most dry slopes will tear your clothes and perhaps hurt when you fall, only encourages you not to fall and therefore you are forced to improve your skills.
3. A scenic setting! If you pick your dry slope wisely, you could be skiing with some awesome views all around you.
4. Dry slopes tend to be a little quieter than indoor slopes, so you can skip those lift lines!
5. You needn't worry about dressing in all the latest kit on the dry slope; it will only end up filthy, so you'll be able to get away with wearing you're old winter warmers, no matter how tatty they've become!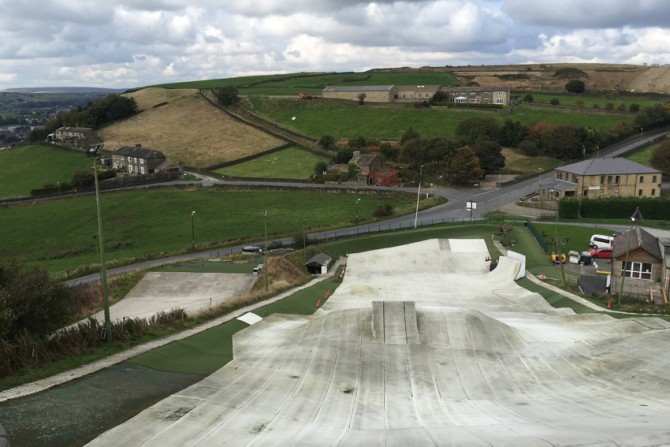 Obviously, here at SnowSure we are all about the love for real snow on the convenience of a UK indoor slope, but also lovers of all things Snowsports; we wouldn't miss a chance to practice our skiing and snowboarding skills on the mountain or on a dry slope!