How to Become a Ski Instructor — an Instructor's Tips!
Doug Clayton | 25 May 2016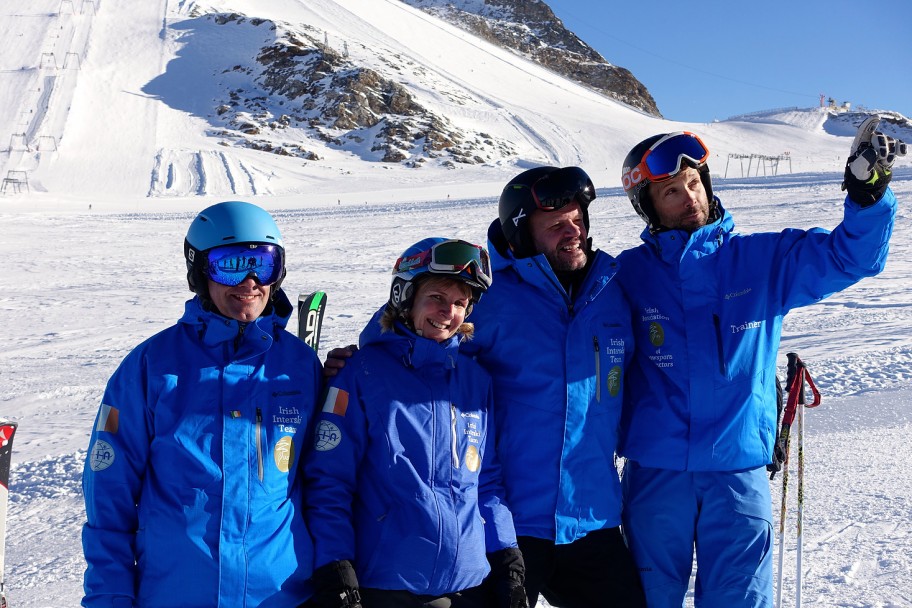 Are you pretty comfortable on your skis? Would you like to share your snowsports passion with others? If this sounds like you, perhaps you're considering becoming a Ski Instructor!
As snow enthusiasts ourselves, we agree becoming an Instructor is a 'snowtastic' career choice, but there's plenty you should know before you make tracks on the road to teaching skiing. For instance, did you know there are many ways you can qualify to become a Ski Instructor, or that different qualifications allow you to teach in different countries and on different surfaces. Did you know that you can train to become an Instructor on a UK indoor slope, or even that being an Instructor is about so much more than having great skiing skills?

Doug Clayton has been a qualified Ski Instructor for 9 years and has taught adults and children to ski on the mountain, and on indoor slopes. With some pretty high level qualifications including the British Association of Snowsports Instructors (BASI) Alpine Level 2, Level 3 Teach, Off-piste Mountain Safety, Development Coaching Level 1, Snowboard Level 1 and Common Theory, Doug has more than a little knowledge and experience up his sleeve.

While BASI and the Irish Association of Snowsports Instructors (IASI) are key snowsports qualification providers in Great Britain, due to the qualifications being widely recognised in a variety of countries, the Snow Sport England Qualification is recognised by organisations such as Sport England and The International Federation of Ski Instructors as the awarding body for coaching and teaching skiing and snowboarding, Doug also holds a Snow Sport England Level 4 Coach qualification.

Sometimes, the Snow Sport England Instructor qualifications can be more affordable and less time consuming and are often a great first step. Comparably to a BASI or IASI qualification, where you may only need to reach Level 2 to teach on a mountain, you will need to reach a Snow Sport England Level 4 to coach in any alpine environment, but you can complete a Snow Sport England Level 1 to work with novice participants on artificial slopes with just a 2 day course.

You can complete both IASI and BASI, and Snow Sport England Ski or Snowboard Instructor Courses without leaving the UK on The Snow Centre's indoor slopes, but before you do, here's some insider's instructor training advice from Doug Clayton, an instructor with experience teaching in Italy's Pila, Courmayeur and La Thuile, Austria Solden and The Snow Centre.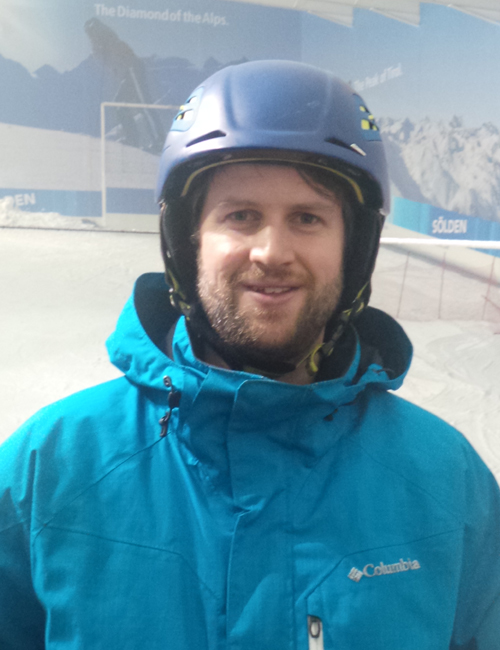 Doug's reasons for becoming a ski instructor
"I enjoyed ski trips at school, but my passion for skiing grew when I moved to Colorado in my teenage years, and I skied every weekend. After completing my university studies, I wanted to pursue a career in sport and it was then that I thought I'd make a go of it in the ski industry."
How to go about becoming a ski instructor
"After some research, I discovered the Snow Sport Scotland, Artificial Slope Ski Instructor qualification (ASSI), which I booked. This was a while ago, but the course was 5 days long and on completion allowed me to teach in an artificial environment in the UK. I took a job at an indoor slope and began teaching skiing in autumn 2007."
What you should know before you become a ski instructor
"I arrogantly went into my first instructor course thinking I knew everything there was to know about skiing, I was wrong! Since then, my thinking has completely flipped and almost a decade later, although I have a far greater understanding of the sport and coaching, I am aware that you should never stop learning and striving for improvement. I would certainly have benefitted from some development and performance coaching prior to my first instructor course, and would recommend it at any level."
The best thing about being a ski instructor
"For me, the best thing about instructing is helping people to be successful. Whatever people's aims are, whether it's getting down their first black slope or simply linking their first turns, the satisfaction of helping them achieve their goals keeps me inspired by the job."
The worst thing about being a ski instructor
"The seasonal nature of the industry means that the work dries up a little in the summer months, but working at an indoor facility like The Snow Centre has allowed UK based instructors like me to have year round employment."
Advice for soon to be ski instructors
"For someone looking to become a Ski Instructor, I would advise completing a solid level of pre-course training for your own personal performance, and where possible get out on a mountain to compliment your indoor training. Expect to work with children and beginners, so patience and empathy are important qualities. At the end of the day, ski instructing is about teaching people, so a genuine interest in others goes a long way to your popularity and success as an instructor."

For more information on instructor training and qualifications for skiers and snowboarders, take a look at The Snow Centre's IASI Level 1, BASI Level 1 or Snowsport England Level 1 course dates and information.