How to use a Ski Lift
2 November 2017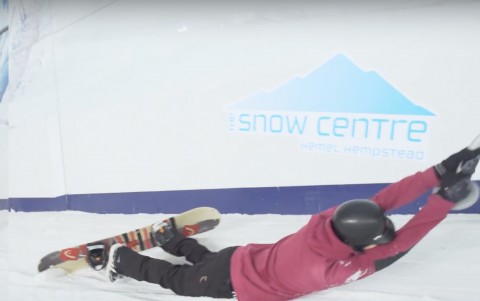 When hitting a ski resort for the first time, the idea of getting on and off a ski lift can be a little daunting, but with the help and supervision of a lift attendant, chair lifts can be mastered quite quickly. Button lifts on the other hand, are a completely different kind of ride, but while they're often the lifts skiers and snowboarders take longer to crack, with a little know how you'll find they're not as menacing as you might think.
What is a button lift?
When hitting a dry slope, indoor slope or mountain ski resort as a skier or snowboarder you'll start to get to know a few different types of lifts. Including, chair lifts, gondolas, T-bars, travelators, and button lifts.
A button lift, sometimes known as a drag lift or Poma, after the French company which manufactures cable-driven lift systems, is just another type of lift for transporting skiers and snowboarders up a ski slope.
Like the chair lift, T-bar and Travelator a button lift allows skies to keep both skis clipped on while traveling up the slope, and snowboarders to have their front foot strapped into the board.
Button lifts work via an aerial steel loop that rotates on wheels and is powered by an engine. Attached are equally spaced poles hanging down and on the bottom of each pole is a button shaped plastic seat that is placed between the skier's legs or under the snowboarder's front leg and pulls them uphill.
Similar to a T-bar, a button lift drags skiers and snowboarders up the slope with their skis or snowboards sliding up the hill.
How to use a button lift
Whether you're a skier or snowboarder watch The Snow Centre's video on how to use a button lift.