How to Plan a Group Ski Trip on a Budget
1 July 2019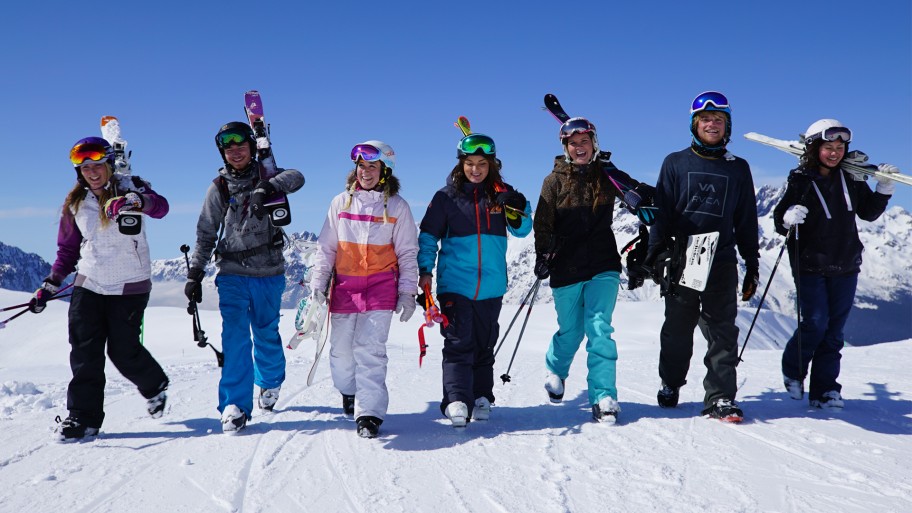 Whilst group ski trips are a lot of fun, it can be tricky to please everyone's budget, but there are plenty of ways you can keep the costs down when you're planning a group ski trip on a budget.
For starters, as soon as you have seven people or more wanting to go, you start qualifying for additional discounts and offers you wouldn't otherwise be entitled to, and from there you can keep saving the pennies by making the most of these seven tips.
Pick up early-bird group ski trip deals
While you're still trying to make the most of English summer time, or before you're even back from this year's beach holiday, that's the time to pick up the best group ski trip deals. It may feel wrong to start planning a ski holiday when you're still in your shorts and sunnies, but you'll find most tour operators including Neilson Holidays have some can't miss offers at this time of year – perfect for anyone planning a group ski holiday.
In the warmer months there's the chance to save on anything from accommodation to lift passes, simply because you're booking that bit earlier.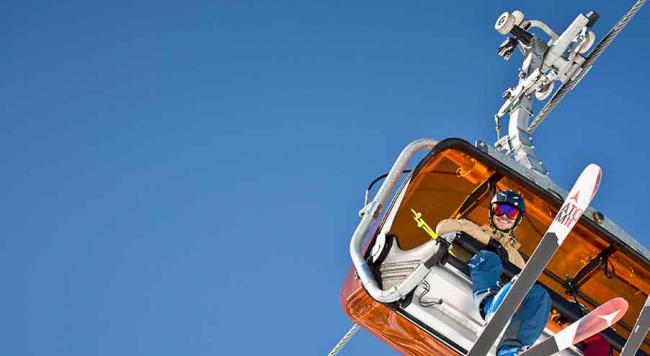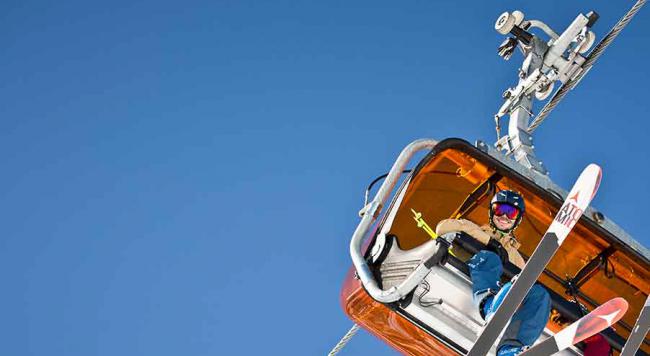 Get the group friendly accommodation before it's gone
Some types of ski accommodation suit group ski trips more than others and can work out better value for money than hotels or apartments as they tend to offer higher group discounts than others do. So, picking where you stay can make a big difference to the prices you'll pay, but you'll need to get the group friendly accommodation deals before they're gone – another pro for booking early.
For example, Neilson Mountain Collection hotels and catered ski chalets generally have the great group discounts so get them before they're gone!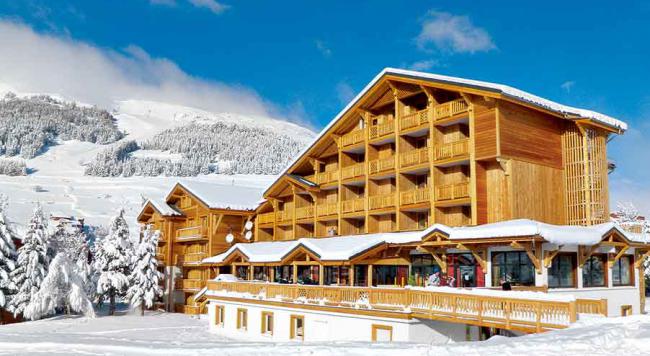 Book a chalet for your group
You might be surprised to hear that booking a catered ski chalet for your group ski trip could actually save you money. In comparison to a hotel or apartment you usually get far more included!
Even the free afternoon tea and freshly-made cakes saves you spending money on daily snacks when you get down from a long day skiing the slopes. Plus, the free ski chalet wine with dinner never goes unnoticed.
Besides from being great for group ski trips on a budget, chalets make planning sense for groups. They're a great social base for your group where you get to choose how you enjoy your holiday as your host is there to make sure you have the best time possible.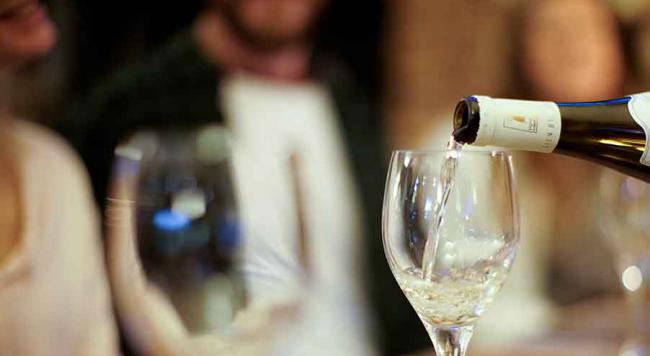 Avoid school holidays
Unless you have group members who can't take holiday at any other time apart from the school holidays, it's best to avoid them if you can. You also tend to get better prices and quieter slopes when the kids are at school.
Generally, January and mid-March are the best times to travel for anyone planning a group ski trip on a budget. Despite being considered low season booking dates, January and March often have the best weather conditions of the season, with excellent snow in January and sunshine in March.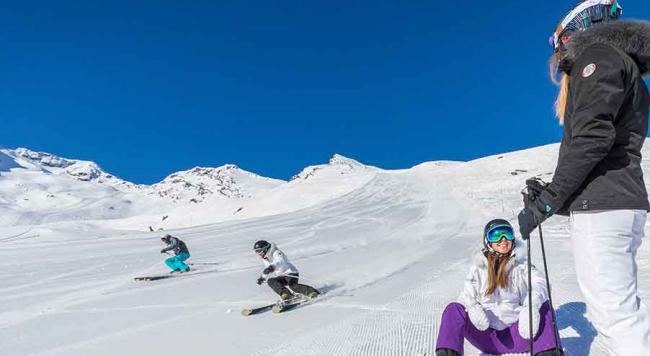 Book the extras before you go
Resorts will often charge you more if you wait until you arrive to book lift passes, ski hire and tuition – yes even if you're on a group ski trip and picking up multiples of everything! If you do book a bit later than the summer early-bird deals, you can still save your group money by booking those skiing extras before you actually arrive in resort.
Another way to save money on extras is to pre-book the ski and snowboard pack bundles. They include a lift pass and equipment, or lift pass, equipment and tuition. You'll generally save money on these bundles rather than buying each item individually.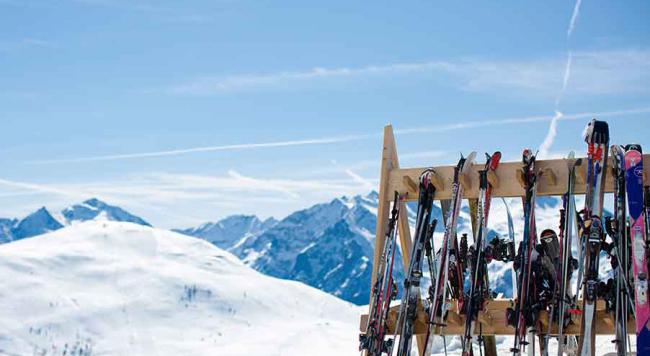 Choose a less well-known resort
If you choose a well-known ski resort, you're likely to pay for the name. When you're planning a group ski trip on a budget be prepared to choose a less famous resort with just as good facilities and you'll find the prices for everything are lower. You'll often pay less for your lift passes, equipment hire, tuition, mountain lunches, après beer and wine and even your snacks.
Places like Andorra and Livigno in Italy offer world-class ski areas, fantastic accommodation and a full-on après scene, but because they're virtually tax-free, and less well-known everything costs less.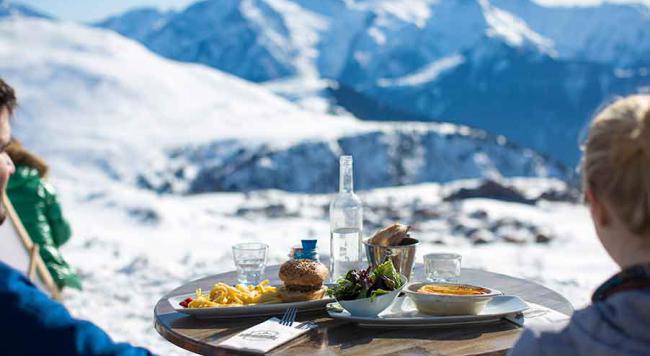 Invite everyone you know
When it comes to planning a group ski trip on a budget, it's beneficial to have lots of skiing and snowboarding friends to invite. The more people you have on your group ski holiday, the bigger the discounts you'll be entitled to. You'll also be eligible for better offers like free lift passes for the group organiser.
To make the most of group discounts you'll usually need to speak directly with the tour operator rather than looking for deals online. Get in touch with the Neilson Holidays team and see how they can help you plan your group ski trip.
If you don't have a big group of friends to hit the slopes with, why not embark on a group ski trip organised by Neilson Holidays and The Snow Centre? A chance to meet other skiers and snowboarders and explore the slopes with one of The Snow Centre's instructors; these trips offer a group ski trip without the organising!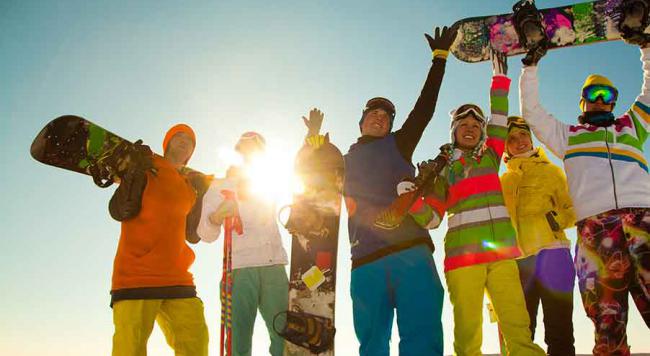 PARTNER AD