How to buy a Snowboard
24 June 2022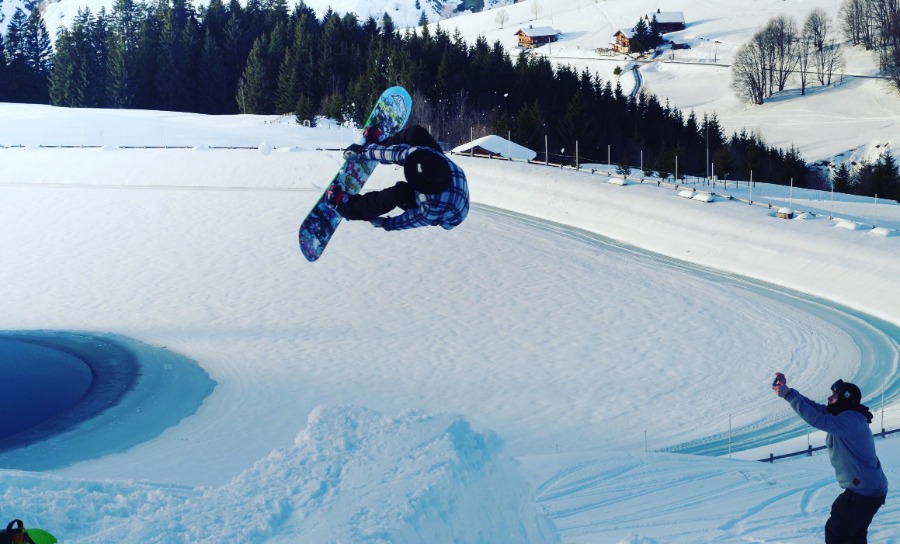 You've been along to your local indoor slope or dry ski slope and had a bunch of lessons, you've got the snowboarding bug and everyone keeps saying how much better you'd be if you got your own snowboard, but how do you know which type of snowboard you need and why?
We spoke to Head of Freestyle and Senior Snowboard Instructor at The Snow Centre, Tom Pilling to find out a bit more about what you might want to consider when getting your first snowboard...
"When buying a snowboard, you need to consider the 3 W's, Where, What and Why?.
Where
There are loads of great snowboard shops dotted all over the UK, a few that spring to mind are The Snowboard Asylum, Snow + Rock & Absolute Snow. These shops are usually based near indoor ski centres, here at Hemel we have Snow + Rock. The staff are super knowledgable and friendly and more than happy to help.
What
Knowing what to buy is always a tough question because we all like different colours and designs. I think when you're buying your snowboard you should pick one you like the look of, if you don't think it looks good, you won't tend to enjoy riding it. Even if it's the best board in the world, you need to like the graphics. Once you've picked the one you like, you need to make sure you get the correct size. The board should be between your chin and nose as a rough guide. If you're riding your board mainly indoors, I would go slightly shorter, however if you're going abroad, I would go longer.
The main thing to consider is what profile the board is, the main two are 'Camber' & 'Rocker'.
A camber board has a convex curve, and acts like a spring to provide stability at high speeds, and is great for gripping on hard snow.
A rocker board is more playful and is great in powder, but isn't as fast as a cambered board. Camber makes the board stiffer which makes high end performance riding much better, however this wouldn't be a great profile for a beginner as they would catch the edge easier.

There are more profiles but the best place to get this information is in the shop when purchasing your board.
Why
When buying your snowboard, you need to consider why for the profile, length, brand etc.
For example, why am I buying a Camber board? Think about what you want to use the board for - for the park, piste or off-piste, or an all rounder.
Once you've worked out what it's for, have a chat with the professionals and they'll be sure to help you find a board you love looking at as well as love riding!"