Highlights from The Telegraph Ski & Snowboard Show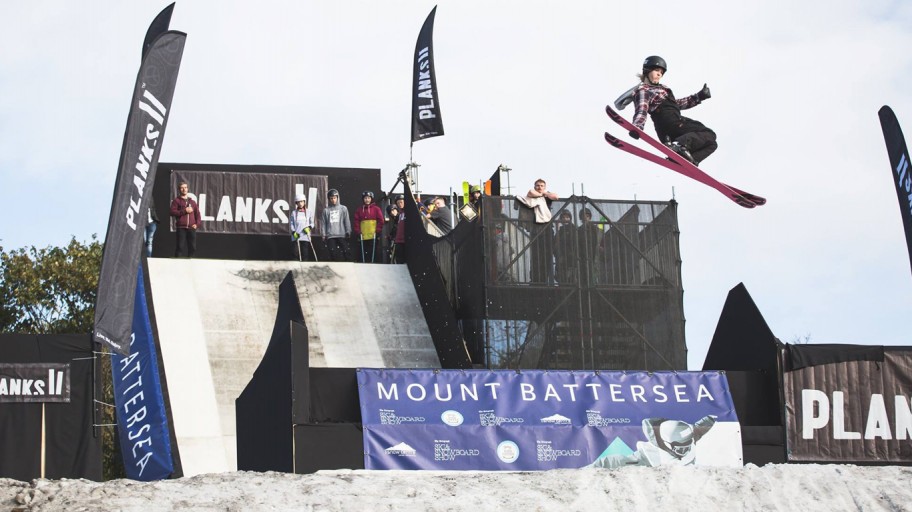 The winter ski season launched with four snow packed days of celebration, entertainment and shopping last week. The London Telegraph Ski & Snowboard Show in Battersea Park from the 26th–29th October 2017 marked the beginning of the 2017/18 winter season and showcased the exciting events, trends and destinations not to be missed.
We've put together a few highlights for anyone that didn't get the chance to make it down.
Mount Battersea is the show's take on a 'Big Air' jump, complete with real snow and talented athletes flipping, spinning and jumping their way to the crowd's approval.
Top freestyle skiers and snowboarders descended on this year's mount and truly wowed their audience with their performances.
Winter Athletes included, The Snow Centre's Madi Rowlands, Mike Rowlands, Justin Taylor-Tipton and Liam Tynan.
Once again, The Snow Centre team marked the occasion by giving away 10,000 Lift Passes absolutely FREE. You had to visit the indoor slopes stand to pick one up, but if you missed out, it's a deal not to be squandered, so fingers crossed you'll get the same opportunity next year. It's such a good freebie, The Snow Centre's Justin Talyor-Tipton was doing handstands about it!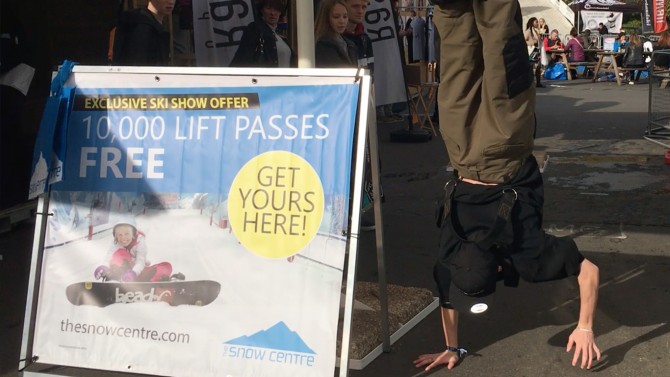 We all love the snow and our mountains. However, climate change is having an impact on the snowsports community and due to melting glaciers and warmer winters the effects of global warming are a pressing topic for skiers and snowboarders.
At the Jibworx event stand, crowds gathered day after day to watch the skiers and snowboarder's stunts in their spectacular rail jams, and the team used this as a platform to spread the word of the Winter Alliance.
Through creating an alliance of climate conscious skiers and snowboarders, the Winter Alliance team are making very positive steps towards a more sustainable snowsports industry. With well-known faces, such as Jamie Nicholls, Ed Leigh, Billy Morgan and Graham Bell getting on board with the alliance, we're sure they'll continue to get the message out there.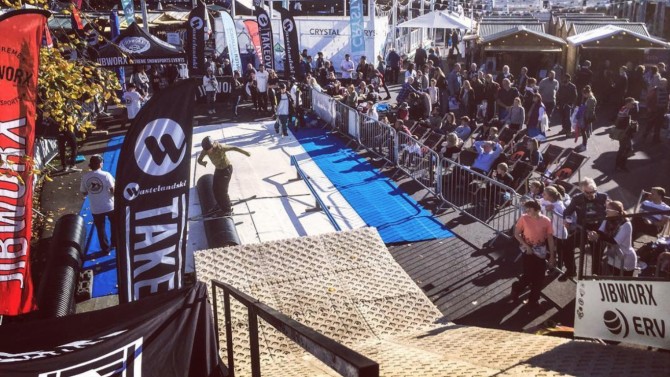 If you're a fan of the snowsports elite or David Hasselhoff, you'll be intrigued to know the show was an opportunity to meet both. With winter athletes and snowsports names such as, Travis Rice, Ed Leigh, Graham Bell, Aimee Fuller, Jamie Nicholls, Billy Morgan, Madi Rowlands, Tyler Harding and more all making appearances fans had their autograph books at the ready.
Additionally, with this coming season bringing the 2018 Winter Olympics in February, the show's visitors were provided with insights into the preparation and training from some of PyeongChang 2018's Olympic hopefuls.
Finally, we can't forget the impact the OOSC onesie and jacket company had this year. Parading the show in brightly coloured Après gear, the OOSC team showed everyone what Après is all about. An entertaining bunch, their ski clothing is as out there as their team, featuring bright colours for celebrating all things snow on and off the slopes.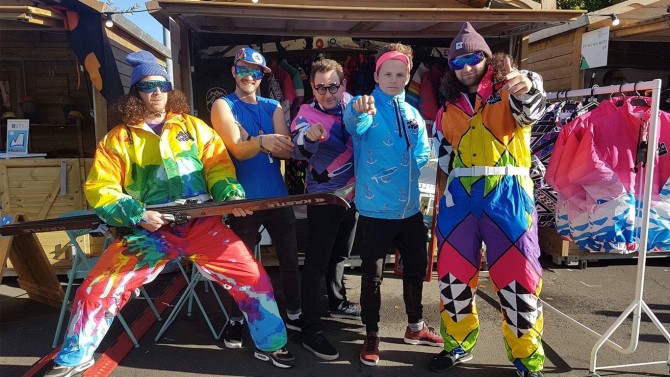 Main photo credit (James North)