Hemel Snowboarders Podium at English Indoor Slopestyle Championships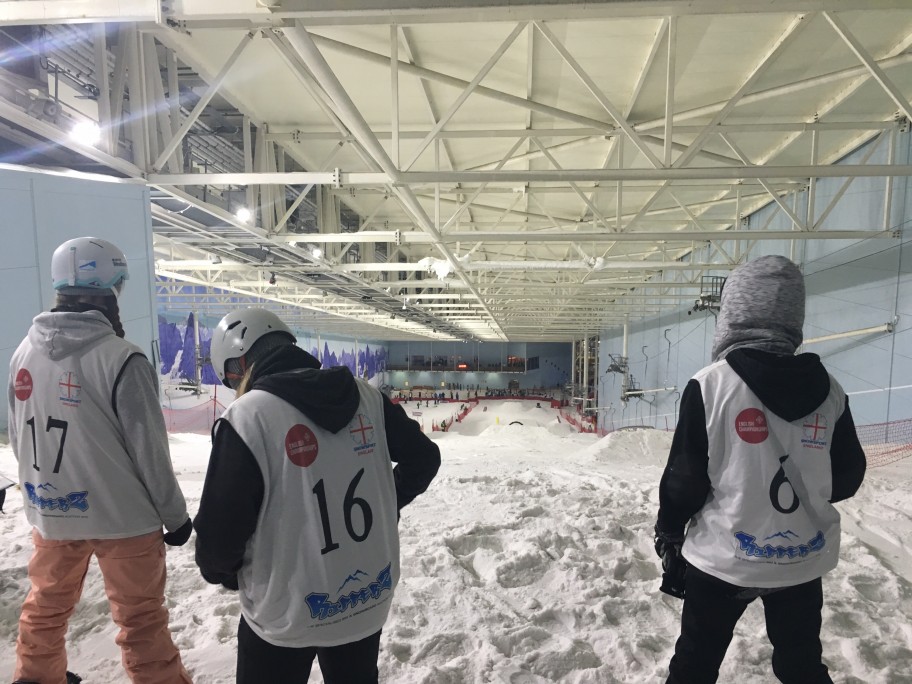 On Saturday 25th June, Manchester's real snow slope hosted the English Indoor Slopestyle Championship — a competition inviting the best riders throughout the UK to take part in one of the UK's most prestigious Snowsport championships and prove their worth on the snow.
An event for skiers and snowboarders to show off their skills on the snow, jumps, rails and boxes — the slopestyle competition proved to be another successful event for The Snow Centre's freestyle ski and snowboard team.
After turning 12 only a week before, The Snow Centre's rider Sophie Smith managed to land herself a sliver medal in the under 16's category for her skills on a snowboard. While another of The Snow Centre's talented young ladies, Cerys Allen, aged 16 took the gold medal in the under 21's and overall.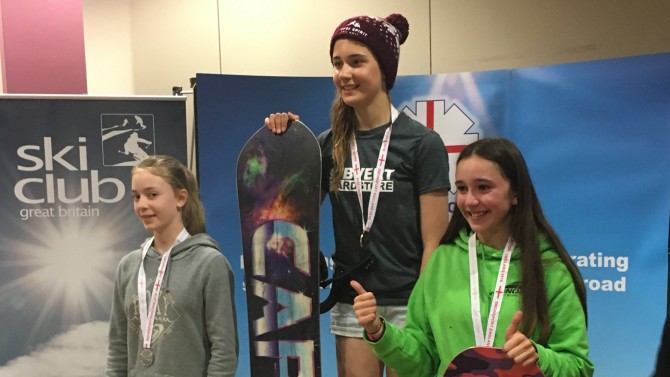 (Above left Sophie Smith)
The Hemel Hempstead boys, also showed everyone what they're made of — with snowboarder, Eddy Livesey making the overall finals and finishing in 7th place and Charlie Lane taking the silver medal in the under 12's snowboard category.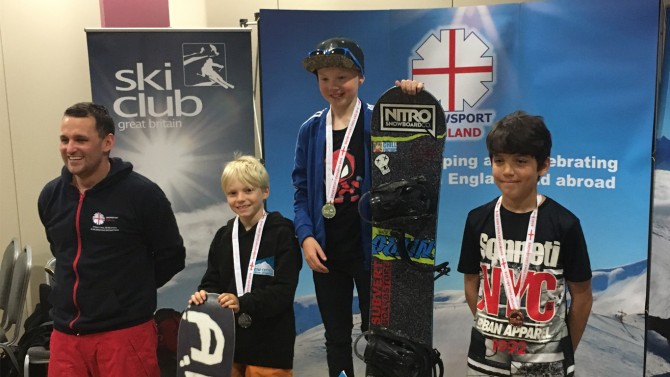 (Above left Charlie Lane)
Talented skier, and one of The Snow Centre's long time freestylers, Calum Welch revealed that it's not only the Hemel Hempstead snowboarders that have more than a few on-snow tricks up their sleeve. Taking a bronze medal in the under 21's category and overall. But Calum wasn't the only skier from The Snow Centre's team to travel to the event, Justin Taylor-Tipton took the gold.
Two to watch - Local Hemel Hempstead snowboarder, Dani Rowley trains regularly at The Snow Centre and picked herself up bronze in the Indoor Championship's under 21's category. And another of The Snow Centre's frequent freestyle Thursday and Friday night park riders, Amber Cordingley collected the silver medal.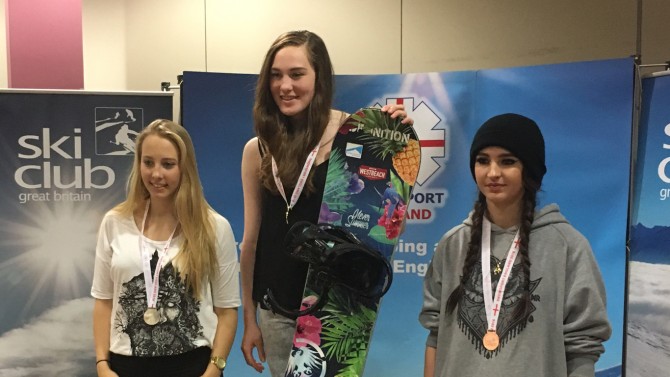 (Above left Amber Cordingely, middle Cerys Allen, right Dani Rowley)
Find out more about freestyle park nights at The Snow Centre!