HEAD to HEAD for Some Christmas Stocking Must Haves!
Matt Humphrys | 18 October 2015
SnowSure spoke to HEAD's Winter Sports Catergory Manager, Matt Humphrys to get some ideas for this year's Christmas stockings! And in true HEAD style, Matt added some of the latest developments in skiing technology to the gifts under your tree! This year it's all about being comfortable as you speed down any terrain you see fit!
HEAD's latest technologies to fill your stocking…
Skis Featuring Graphene
HEAD is proud to introduce Graphene. A Nobel Prize winning material. It's the strongest, lightest and thinnest super material known to mankind. Lighter than wood and metal, yet harder than diamond and 300 times stronger than steel.
Graphene is available in HEAD's Womens Joy collection and unisex Monster and Instinct ranges.
A couple of examples of HEAD's Graphene skis available this seasons are;
Absolut Joy. Potentially the best selling womens ski from last year is back again! It's the absolute in balance and control. You can't help but enjoy every slope you hit. RRP £390.00 including bindings.

Other skis in the Joy collection are Big Joy, Great Joy, Total Joy, Super Joy and Pure Joy. Prices range from £265.00 to £565.00.
Monster 88. Heritage in the name, cutting edge tech in the ski! But fear not, these skis will chew up and spit out any terrain that comes your way. RRP £520.00 including bindings.

Other skis in the Monster collection are Monster 108, Monster 98, and Monster 83. Prices range from £440.00 to £565.00.
100% Customizable Ski Boots Featuring FormFit + PerfectFit.
Thanks to a new prepiortary plastic formula, HEAD's FormFit boot shells will shape and mold to the foot inside the boot. What's the point of molding the shell if the liner doesn't shape too? No Problem; HEAD's PefectFit liners are also 100% customizable. HEAD's liner adapts to the foot AND the shell giving increased precision, performance and comfort. This whole process happens in your ski shop. The shell and liner are warmed in an oven and once the boots are up to temperature the foot is placed in the boot and the whole customization process is complete within 20 minutes.
FormFit and PerfectFit are available on the new Vector Evo, Hammer and Thrasher freeride and freestyle HEAD boots. Check out some details on the Vector Evo boot below:
Vector Evo. An evolution of HEAD's legnedary Vector boot. Now with Dynamic Frame shell. An extremely efficient energy transmition from the boot to the ski offering enhanced snow feel. Also featuring the new Evo Stance; the hinge position has been moved back 18mm to offer a more progessive flex. The forward lean and ramp angle have been reduced by 2°. This offers a more centrered and comfortable stance for increased ski power with enhanced balance and control. Prices for Vector Evo range from £285.00 to £360.00.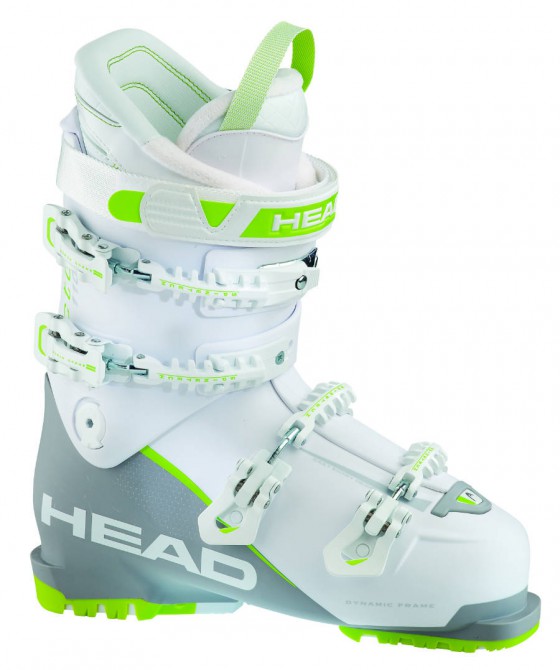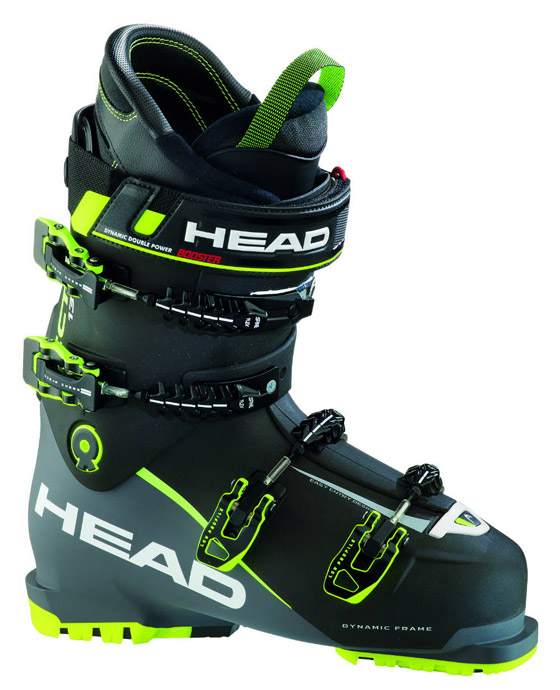 Hammer and Thrasher. Head has some of the best freeskiers and freeriders in the world using their products. For the new Hammer and Thrasher freeskiing boots, the pros put their heads together to develop a ski boot that met their specific needs. The result was; Hammer for freeride and Thrasher for freestyle! Both boots feature the new Ergoflex shell and 360° Full Cusioning Concept.
The interchangeable Ergoflex tongues offer a more progressive and natural flex. The 360° Full Cusioning Concept uses shock absorbing material in the parts of the boot that carry the highest impacts. All Hammer and Thrasher boots also feature FormFit and PerfectFit.
Prices for Hammer and Thrasher boots range from £250.00 to £375.00.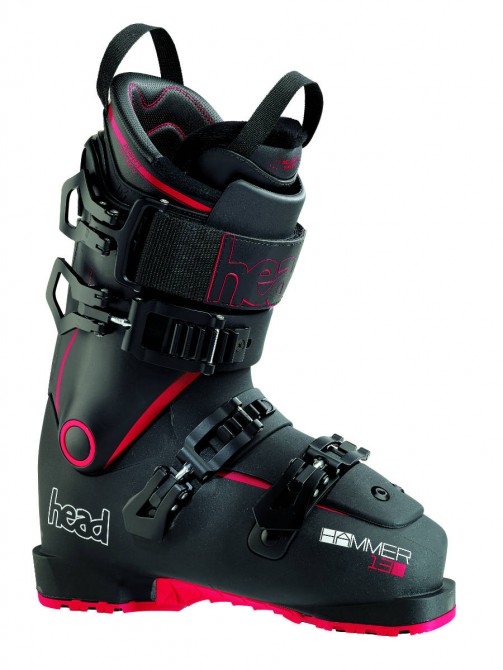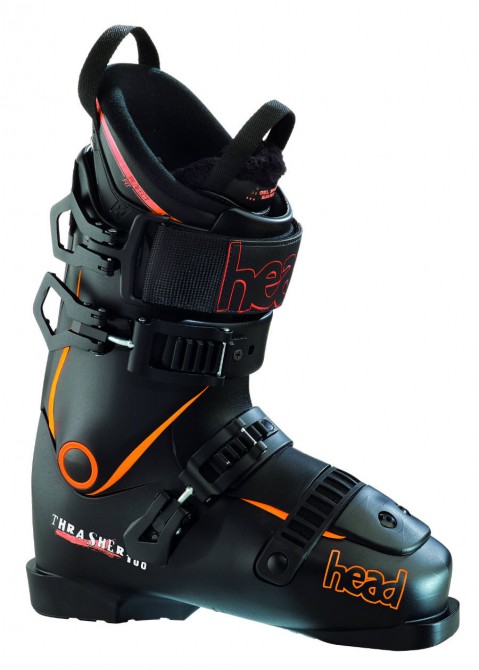 You can learn more about Head's products here…………
http://www.head.com
https://www.facebook.com/headski
https://www.youtube.com/user/headski
*prices correct at time of publication, but are subject to change.