Going Skiing? Got the Right Travel Insurance?
13 December 2016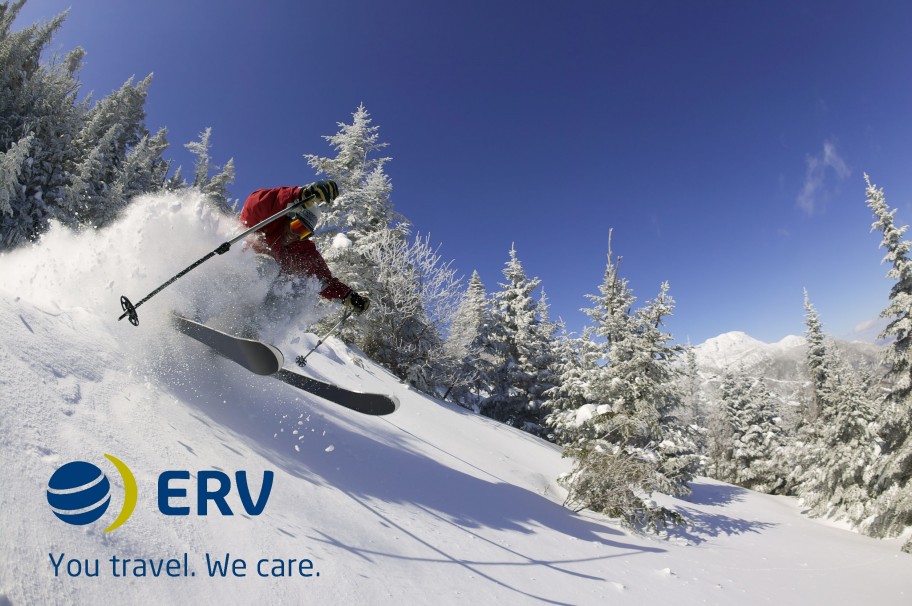 If you're heading on a skiing holiday, travel insurance is a must, but it's just as important to have the right type of travel insurance for you, and all the ski or snowboard activities you're planning to participate in.
Like on a summer holiday, when you're off on a ski trip you're going to need the standard insurance to cover cancelling your trip due to illness, losing your luggage and any unexpected medical expenses. However, you'll also need insurance that protects you in case you have any accidents on the slopes, commonly known as winter sports cover.
Winter sports insurance often includes different levels of cover, and not all policies will protect you during all on and off-piste activities. There can also be policy clauses that limit the number of days covered on a ski trip. To ensure you can enjoy your ski trip, safe in the knowledge that you're protected should anything go wrong it is beneficial to speak to specialist Snowsports insurers.
Amongst the specialist Snowsports travel insurance companies, ERV, or Europäische Reiseversicherung cover a range of activities from skiing to leisure or even backpacking, for single or annual trips. As the winners of the World Snow Awards Best Specialist Insurer, SnowSure spoke to ERV's Customer Service Manager, Sheridon Cunningham to find out how to make sure all holiday Snowsports fun is covered.
"Smart thinking before your ski trip is definitely the order of the day, so before you hit the slopes, pause for a moment to consider the type of boarding or skiing you intend to do and where you intend to go.
First time skier? Well you'll probably want to keep to the groomed slopes, but if you're a seasoned skier or just feeling adventurous, you may want to go off-piste without a guide or even freestyle in the resort parks. Without a policy that includes all these activities you may not be covered in the event of injury, so it's really important to match your anticipated level of skiing with the correct cover."
"Once you've identified the activities you plan to participate in on your ski trip, find the right insurer and cover for your trip and ask the insurance company for advice. Make sure you're not about to make any of these common Snowsports travel insurance mistakes;
- Not purchasing correct cover for boarding / skiing ability
- Not purchasing cover prior to leaving UK
- Not declaring pre-existing medical conditions
- Purchasing an annual multi trip that covers up to 31 days max length of trip when you really need a single trip with 3 months unbroken cover
- Forgetting to take policy documents (policy wording / schedule of travel) containing emergency assistance number on trip"
"Once you've found a winter sports travel insurance, read through the policy wording. ERV has clear, uncomplicated wording, but if in doubt, contact one of our dedicated ski team members. They have great product knowledge and are always happy to assist in identifying the right cover for your trip.
The following common ski resort activities may not be covered on a standard winter sports travel insurance policy. So, if you're planning on giving any of them a try you'll need a policy that covers them.
- Off-piste skiing or boarding without a guide
- Freestyling in a resort park
- Heli-skiing
- Ski touring
- Ski racing or freestyle competition
- Bobsleighing"
ERV offer an SOS card (Safety on Snow card) that could give you that extra peace of mind on the slopes. In an emergency medical situation, the card could provide for a cashless transaction at the hospital. Visit www.erv.co.uk or contact ERV via their social media pages for more details.