Get Ski Fit — With World Champion Dave Ryding
SportPursuit | 16 December 2019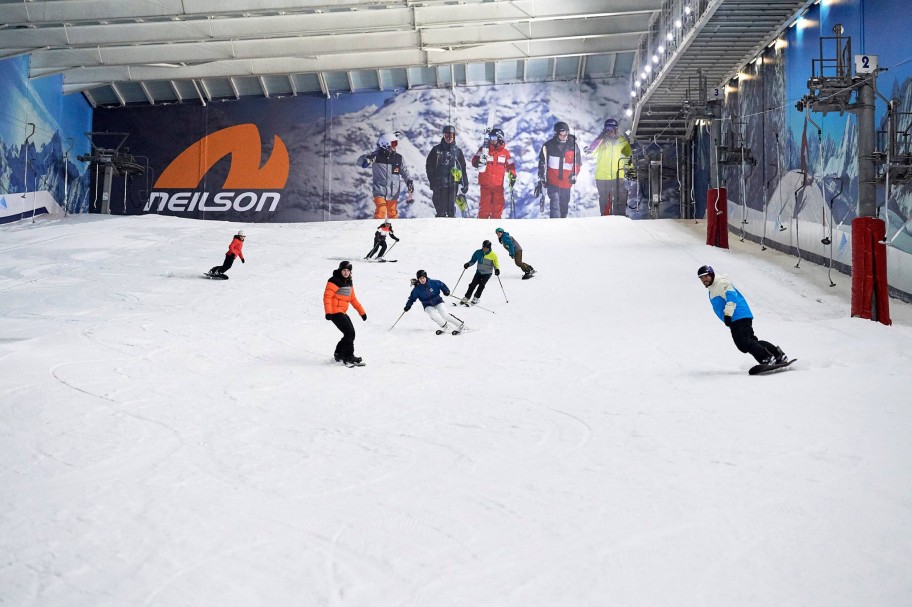 With the peak holiday ski season well on its way, it's not just time to start looking for that dream destination, it's time to 'get ski fit'!
Often, we get caught up in the excitement of booking our trip, telling our friends where we are going and how good the snow was last time. Then 'bang', it's time to panic-pack, drive, fly, then probably drive again until you arrive in resort–leaving no time to think about being physically fit for what's to come.
Getting fit for the slopes can make a huge difference to how much you enjoy your ski holiday, and how long you can stay out on the hill each day. So, this year Snowsport England have teamed up with Great Britain's number one skier Dave Ryding, with the help of SportPursuit and David Lloyd Clubs, to help you get ski fit!
How to get fit for your skiing holiday
Watch Dave Ryding's new series of ski fit videos to kick start your fun on the slopes this season! The skiing World Champion combines his own experience with the fitness expertise of David Lloyd Clubs' Personal Training team to bring you a programme that will see you owning the slopes this winter– and best of all, you don't need to be a World Champion to complete it!
Dave Ryding's training series is split into three 'Get Ski Fit' videos;
Body & core strength for skiing
Leg strength for skiing
Active recovery for skiing.
Try adding in 2-3 sessions per week in the build-up to your next trip and see what a difference it makes.
"Fitness and conditioning is obviously a huge part of my daily routine and I know how crucial it is in staying injury free and getting the most out of your skiing" Dave Ryding, three-time Olympian and professional skier
Body & Core Strength for skiing
When we are skiing or snowboarding we are constantly fighting the effects of gravity. To handle the physical demands of skiing and snowboarding and prevent injury, we need to be able to control and shock-absorb our body weight efficiently. Building a stronger core and all-round strength will help your body prepare for these movements and make you more able to respond to the changing forces as you ski.
Leg strength for skiing
It might seem obvious, but your leg strength is really important for skiing! The movements you go through on skis often use specific muscles that you might not get frequent use in other sports or your day-to-day life. Having a session to focus on these skiing-specific exercises will help boost your power and give you more stability and control on the slopes.
Active recovery for skiing
Everyone's favourite workout – the rest day! Every time you exercise you are putting strain and resistance through your muscles, so recovering well is crucial to make sure you maintain flexibility and bounce back quickly. Rather than just making a cup of tea and putting your feet up, be sure to include some foam rolling and key stretches on your day off – this is active recovery.
'Get Fit to Ski' videos can be viewed for free on Snowsport England's website www.snowsportengland.org.uk/getfittoski and Snowsport England YouTube channel www.youtube.com/SnowsportEng. Performed regularly in the build up to a ski holiday or a session at an indoor or dry slope, 'Get Fit to Ski' can help improve overall fitness as well as making you stronger and helping reduce the risk of injury.
Once you are feeling fit and ready to tackle the mountain, make sure you get kitted out in style with up to 60% off top skiing brands on SportPursuit.com, the UK's leading flash sales retailer for sports and outdoor kit.
David Lloyd Clubs also offers Synrgy ski fit classes and 1-2-1 personal training at its clubs for those that want an in person experience to help them get ready for the slopes this winter.