GB make finals in PyeongChang 2018's Slopestyle test event!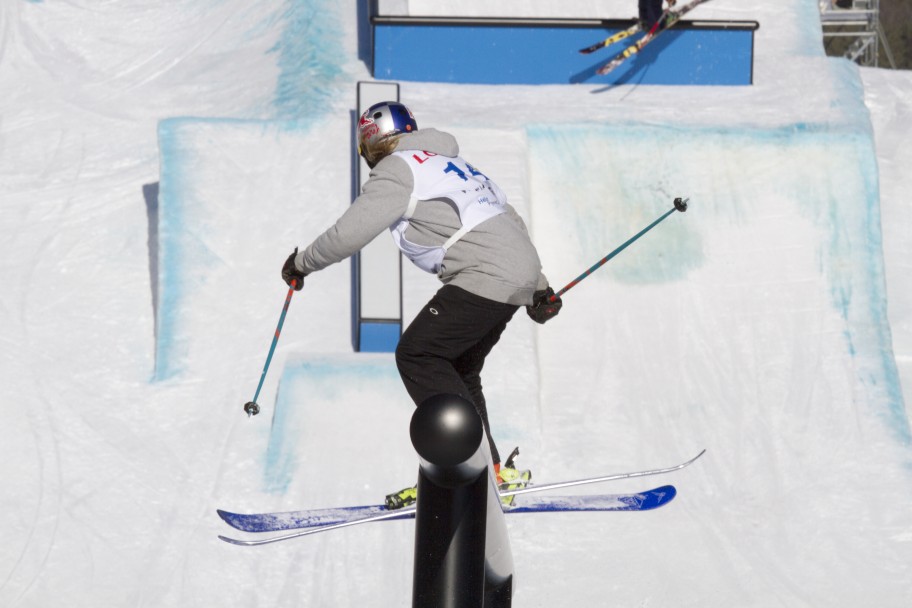 In 2 years time South Korea's PyeongChang will host the 2018 Winter Olympics for real; but this season, in February 2016, The PyeongChang Olympic Committee received winter athletes from around the globe to compete in a series of 28 different Olympic test events in preparation for the games in 2018. Among the 2016 on snow test events - Slopestyle Snowboarding and Freestyle skiing!
In Sochi 2014, Team GB's Jenny Jones picked up a bronze medal in Slopestyle Snowboarding and last week's events proved Great Britain is as much in the running for a Slopestyle Snowboarding or Freestyle Skiing medal as ever!
GB Athletes, Billy Morgan, Jamie Nicholls, Katie Ormerod and Aimee Fuller stepped up to compete in Slopestyle Snowboarding, while Katie Summerhayes, James Woods, Tyler Nicholson and Isabel Atkins competing in Freestyle Skiing. Going for a more creative course than that of Russia's 2014 set up, PyeongChang introduced a choice of side hit jumps or standard kickers measuring up at between 21 and 23 metres to their course line-up of, 3 jump modules and 3 creative rail sets.
In the men's Slopestyle Snowboarding, Jamie Nicholls just missed out on a place in the final with 5 participants going through from each heat; in the first of 2 heats, Jamie finished in 6th and Billy in 13th. Similarly, Aimee Fuller narrowly missed a spot in the women's Slopestyle final, with 6 going through she finished in 7th. But, team mate, Katie Ormerod managed to make a stand for Team GB, qualifying for the finals in 3rd and going on to take 4th overall.
In the men's Freestyle Skiing, the Team got unlucky; with XGames medalist, James Woods not quite managing to land his run and Tyler Nicholson also falling. However, the girls stood their ground; Isabel just missed out on a place in the final, finishing in 7th, while Katie Summerhayes qualified for the finals in 2nd and made 6th in finals.
With 2 years to go until 2018's PyeongChang Olympics and 2 finals places and some close calls at 2016's test event, we'd say the GB Park & Pipe Team are on track for 2018!