BEHIND CLOSED DOORS: FINDING THE NEW NORM
IAN BROWN | 16 April 2020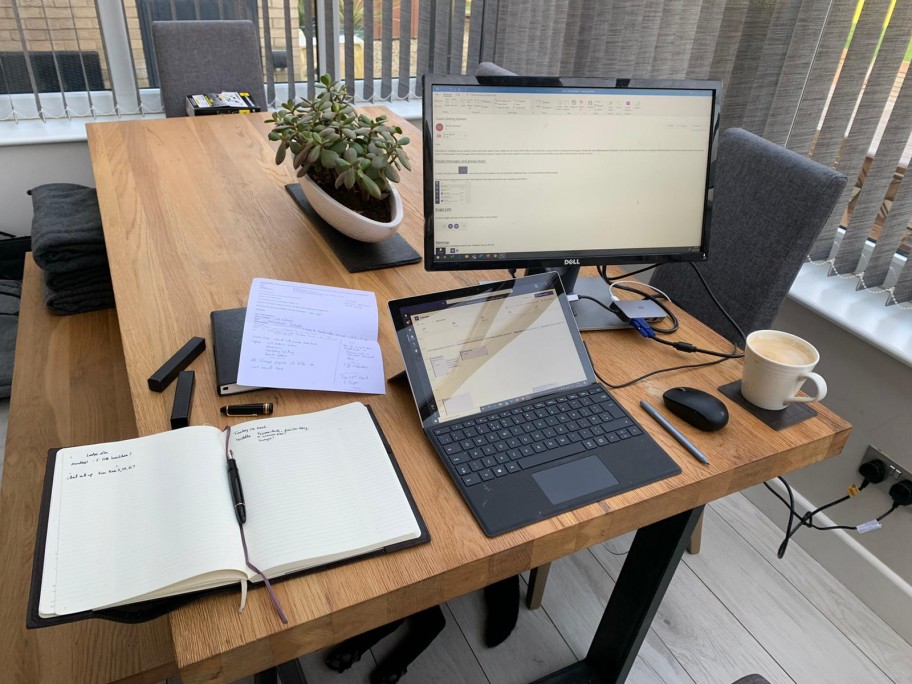 BEHIND CLOSED DOORS: FINDING THE NEW NORM
In less than a month The Snow Centre has gone from a busy, energetic centre for snowsports to a dark building with the doors locked, and no-one to be seen. The Coronavirus Crisis has had an impact on everyone, some unfortunately more than others. Everyone is trying to find their new kind of normal, and The Snow Centre team members are no different. We caught up with Ian Brown, Managing Director to find out how The Snow Centre's remaining team members are adjusting.
Are you still working at The Snow Centre?
"I am one of just 9 team members that are still operational and working for The Snow Centre at the moment. Most of us are able to work from our homes with a rare essential visit to the centre, whilst a couple are working hard on site to maintain the centre."
What routine are you following?
"Every day for me starts off with exercise, much the same as before the centre closed, just in a different form, normally the treadmill or a turbo session. Every morning our team have a 'virtual huddle' on Microsoft Teams which is just a chance for us to catch up with what's happening in our work and home lives and share any news in what we've been working on.
During the day I'll catch up with most of the team individually and discuss our plans going forward. Although it's unknown exactly when it will be, we can certainly begin to plan the gradual process of getting back to normal.
I also have a weekly call with my fellow Directors of The Snow Centre to keep them up to date with our plans and share experiences from their other businesses.
At the end of my working day, my wife, Jules and I take the dogs for a walk. It's our chance to switch off from the day before heading home to catch up on box-sets which we don't normally have time to do, which means we can now join in conversations with other family members!"
How are you staying in contact family?
"We're using House Party to keep in contact with our family where we've been able to catch up on each other's days, play games and generally checking in. And of course there's The Snow Centre family - On Friday afternoons we invite all of our team, whether employed of furloughed, to join us in 'The Virtual Lodge' for a drink and a catch up, via Zoom. It's really nice to just see everyone and just have some form of contact with our colleagues that we're used to spending so much of our normal week with."
What's been the most challenging thing about working from home?
"I base myself in a separate room to Jules who is also working from home, which helps when we're both on conference calls. The dogs don't understand when we're working and when we're not - they see every moment as an opportunity to play. When we're on video calls as a team we've even had dogs from various houses all chipping in as one has seen a cat! Generally it's worked quite well, but I'm definitely looking forward to getting back to the centre, to spending time with the team and welcoming our guests for their snowsports activities when the time is right."