Chemmy Allcott - a Life on Snow!
Chemmy Allcot | 12 May 2016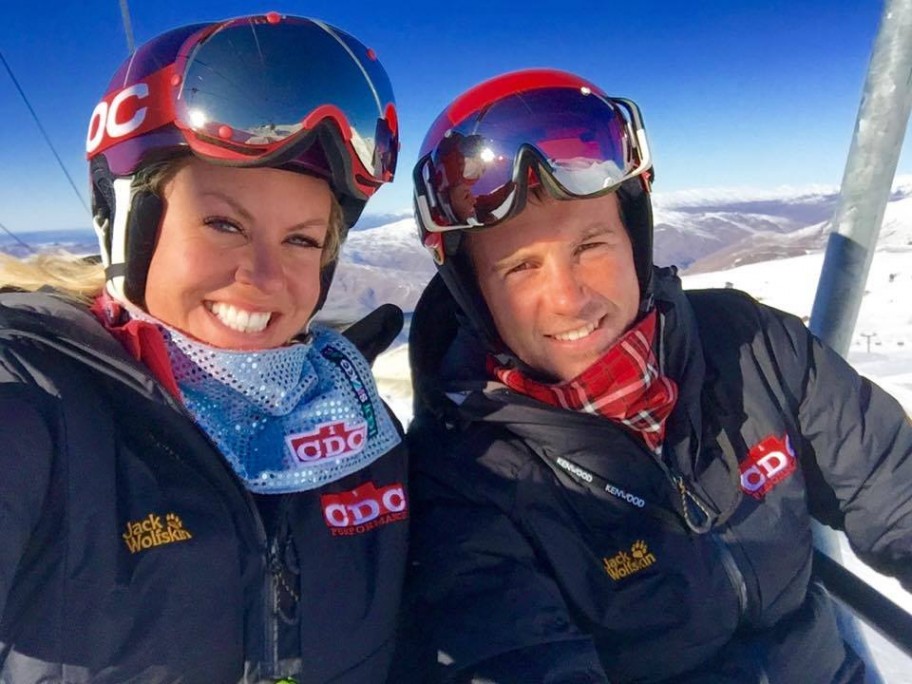 Following a ski racing career, in which Chemmy Allcot represented Team GB, and amongst other achievements became the first British Ski Racer to win a run in World Cup, she's now running a successful Ski Coaching Club with her partner Dougie Crawford. Last year, Chemmy spoke to SnowSure about setting up her coaching school, CDC Performance. This year Chemmy explains her progression from Olympian to Ski Coach following a successful winter coaching!

How have you found life as a ski coach in comparison to life competing?
"Amazingly tough, but incredible! Coaching and running your own business is the most rewarding role in our lives, however it's not just about inspiring youngsters on sunny slopes with beautiful mountain back drops, there is so much more work behind the scenes than I had ever imagined. But we are both learning so many new skills and to be honest all the hard work and long hours are so worth it when you see that eureka moment when someone's enjoyment for skiing reaches the next level or they reach a goal they had set out to achieve."
During your ski racing career where in the world did you most enjoy training and which ski resorts did you enjoy spending your free-time in?

"New Zealand is a very special place for me, both as an athlete and now as a coach, from the stunning scenery, the fantastically laid back people and the ability to ski on pink snow as the sun rises, nothing tops that! I also love going back to Flaine in France where I learnt to ski and went to school when I was 9, it might not be the prettiest resort, but the epic skiing makes up for it!"

Now you're a Ski Coach has your outlook on resorts changed?

"Yes, because I now consider a lot more safety measures than I used to! But also I was never really into skiing in the park when I was younger, but for our athletes we try and integrate park sessions daily, because of both the fun and skills elements."
Over the last year CDC Performance has hosted on-snow experiences for skiing! In the school holidays these are the children's development camps and in school time they're private camps and long weekends for adults. Which camps have you enjoyed running most and what skills from your competing days, have you been able to bring to these sessions?
"Every camp is special! We have now run camps in 7 different countries and we are seeing the development of the athletes. Enjoying all the different ski cultures is inspiring."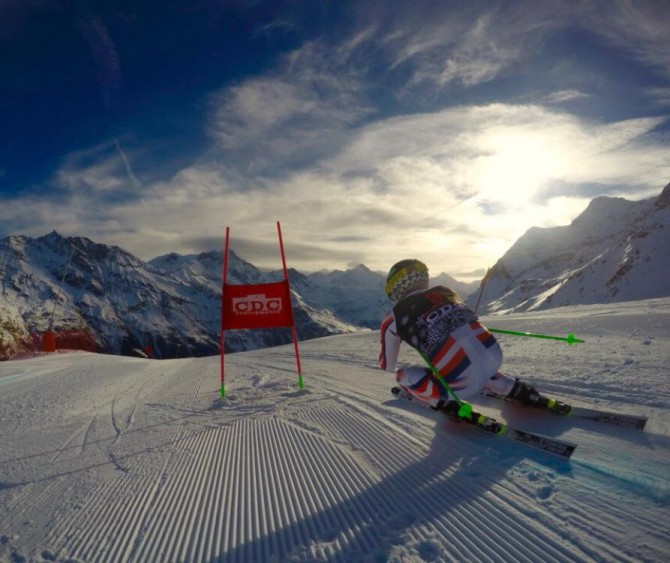 What would you say was the most defining moment of your competitive career and how does it compare to a key moment within the development of your coaching school?

"That is a tough one as they really don't compare. When you are an athlete you have complete control of your performance and what you do. As a coach, all I can do is install confidence and self belief and give the CDC guys the tools to find their growth mindset and charge to be the best they can be.
My stand out competitive performance was when I became the first and only Brit to win a run in a world cup in Soelden in 2008. I try and use that run with those I coach, because technically it was far from perfect, but it was my skiing at my limit and the confidence I had to do that down a vertical black ice pitch that made it fast!"
What competition advice would you give to youngsters looking to achieve a professional ski racing career?
"Enjoy the roller coaster ride — you won't always win! But you need to accept that it is from your mistakes that you learn. I never lose. I either win or I learn."
What tips would you give to those simply progressing their skills and trying to improve their skiing?

"It should always be individual, if an instructor gives the whole group technical advice then they are unlikely to be helping peoples individual needs. We are all different and we all need separate technical advice to work on. The biggest challenges you overcome are also the most satisfying."
The 2016 - 2017 winter season will be with us before we know it! What's next for you and what developments can we expect for CDC Performance?

"Well, we have branched out to become a Ski Club, so now our racers will be able to compete under CDC, which will continue to build our amazing support network and family feel. We are running more clubs than last year, including one in May half term in the Dubai SnowDome and we aren't just focusing on snow — we want to help develop young people into all round incredible characters, so we run lots of off snow workshops to address all the other skills needed for life."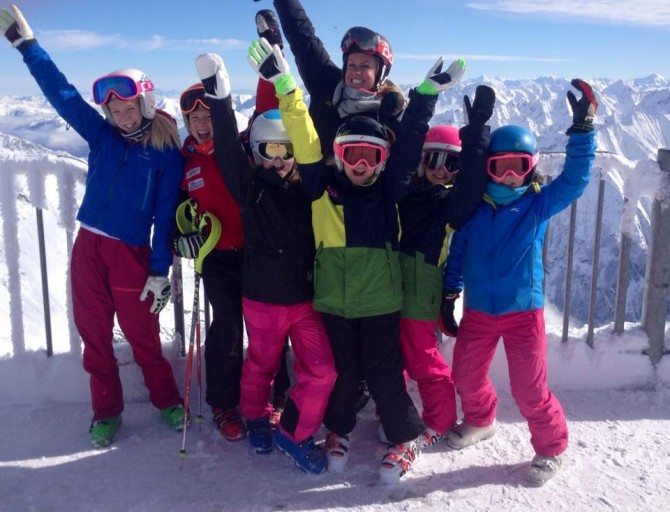 If you're interested in getting into ski racing, but haven't quite mastered those fast short radius turns, want to check if you're ready for ski racing or looking to learn to ski from scratch; take advantage of development coaching or ski lessons at The Snow Centre! Whether you're an advanced skier or learning for the first time The Snow Centre's instructors can help get you ready for CDCperformance.