Bringing home the bacon - Big wins at THE BRITS 2016!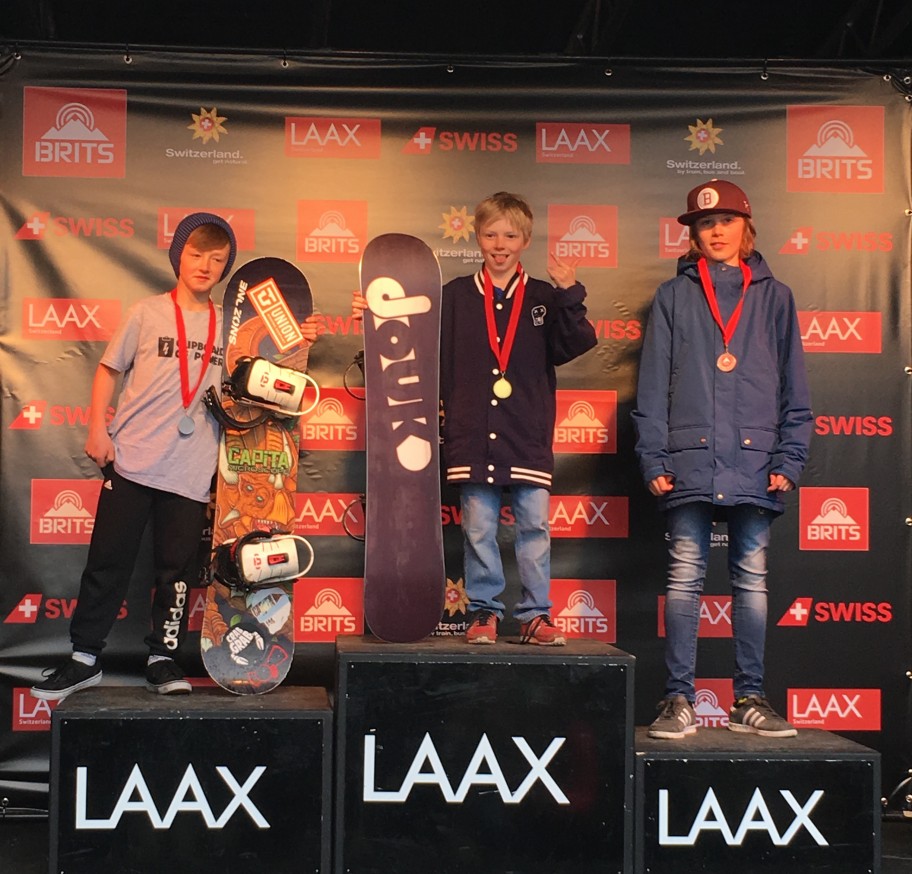 The Snow Centre's Junior Freestyle Team saw their week at THE BRITS 2016 competition in Laax, Switzerland come quickly to a close today, but there's no disputing their success! In fact, with a total of 24 medals between them, across slopestyle, halfpipe, ski or boarder cross and rails, their coaches might just start claiming that The Snow Centre boasts one of the best ski schools for kids in all of Great Britain or maybe London's closest indoor slope are just lucky to have such a talented bunch of young skiers and snowboarders on the team!
In this last week, THE BRITS, the UK's snowboard and freeski championships has seen young British athletes travel from all corners to compete against fellow amateur and professional skiers and snowboarders. The only competition where youngsters can compete alongside Olympic legends like, Billy Morgan, Jamie Nicholls and Katie Summerhayes!
For The Snow Centre's Team Snowboarders, Jamie Rowley, Stephen Smith, Charlie Lane, Cerys Allen and Sophie Smith competed, while Madi Rowlands, Lexi Rowlands, Callum Welch, Ella Taylor-Tipton, Justin Taylor-Tipton and Tommy Dade competed in the ski disciplines.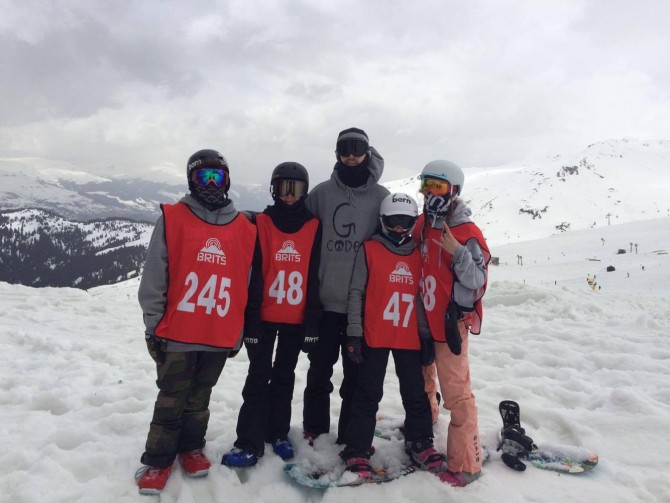 (above Jamie Rowley, Stephen Smith, Kris Amstutz, Sophie Smith and Cerys Allen)
It was an outstanding week for The Snow Centre's girls and saw some good results for the boys too! However, Snowboarders, Sophie Smith age 11 and Cerys Allen age 14, stole the show! Sophie's visit to THE BRITS 2016 marked her second time on a mountain, having learnt to snowboard and land all her tricks on the indoor slopes in Hemel Hempstead! But, this didn't stop her bringing home 2 silver medals and 1 bronze in the U12s slopestyle, boarder cross and halfpipe. Team mate, Cerys Allen did outstandingly well too; winning a total of 3 gold, 2 silver and 2 bronze medals in the U18s and U16s categories, that's a total of 7 medals! Both regular visitors to The Snow Centre's Freestyle Thursday and Friday Park Nights, Cerys and Sophie's hard work this season has clearly paid off!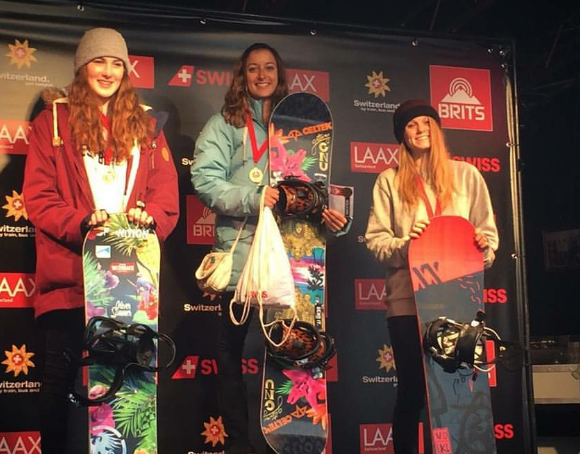 (above Cerys Allen)
The great competition results didn't end there! 8 year old snowboarder, Charlie Lane (Main Photo) picked himself up a gold medal and skiers, Madi Rowlands, Callum Welch, Justin and Ella Taylor-Tipton and Tommy Dade also picked up medals in their age categories! Madi, who recently competed at the Youth Olympic Games landed herself five medals in halfpipe, slopestyle and ski cross, while Justin picked up three medals, including a gold and Callum Welch brought home a silver. Ella, Lexi and Tommy also brought home a medal each.


(above Madi Rowlands)
Following a great week for The Snow Centre Team and an excellent opportunity for demonstrating their skills in front of snow sports industry professionals, The Snow Centre's Freestyle Manager and Head Snowboard Coach, Kris Amstutz expressed his delight at the results, "I am delighted with the teams achievements this week at THE BRITS. I am also proud of their hard work and dedication in the weeks prior, in both Laax and at The Snow Centre. They all took on a massive challenge and despite difficult conditions, succeeded and had fun throughout."