Big Park Night: Hit with Skiers, Snowboarders & Olympic Medallist
26 April 2018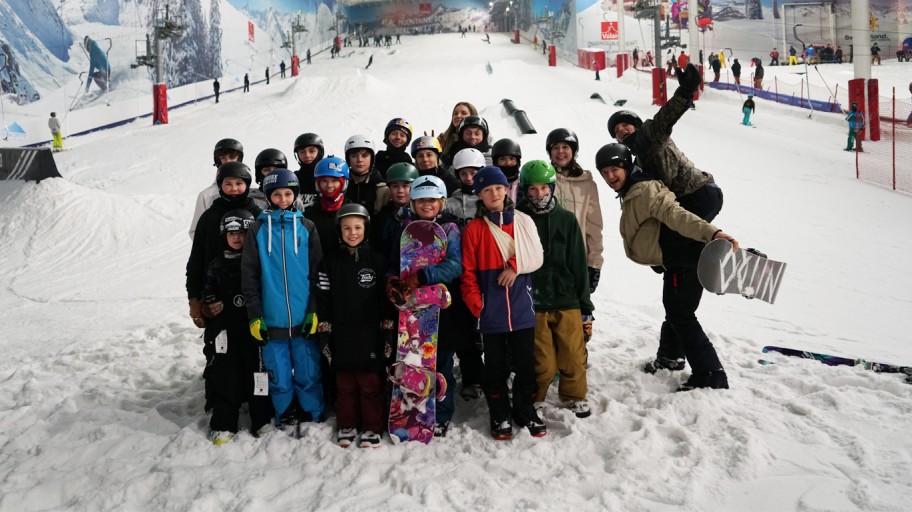 Team GB's Big Air snowboarder, Olympic Bronze Medallist, Billy Morgan and 2x Winter Olympians, freestyle skier Katie Summerhayes, and snowboarder Jamie Nicholls hit the slopes at The Snow Centre Hemel Hempstead on Friday 27thApril 2018 for the first 'Big Freestyle Park' of the summer.
The event was a chance for the slopes guests to ride the first 'Big Park' of the summer and meet, and ski or snowboard with athletes, Katie Summerhayes, Jamie Nicholls and Billy Morgan—the British snowboarder, who landed a bronze medal with his jaw-dropping tricks off a huge jump in the PyeongChang 2018 Olympics back in February of this year.
On the evening of Friday 27th, the centre's 160m main slope and the UK's largest lesson slope was complete with a range of jumps, rails, boxes and other exciting man-made obstacles to make up a park for both Olympians and guests to hit together. Joined by pro skiers, Mike and Madi Rowlands and lots of excited kids and adults, the Olympians were impressed by the park.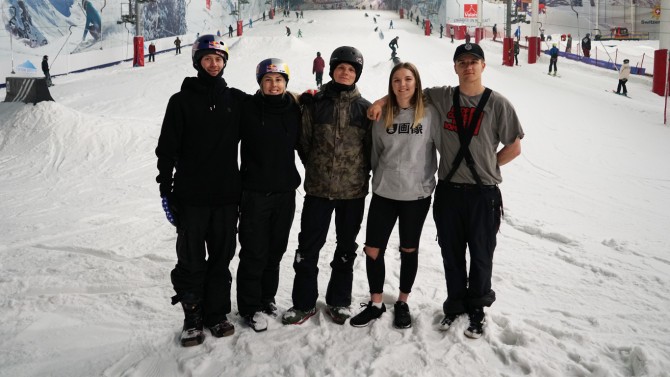 "It was amazing, I'll be back again" said Olympian Billy Morgan, as he discussed Jamie Nicholls' Big Park Night with team mates, Katie and Jamie—Jamie Nicholls' freestyle event taking place next month on the evening of Friday 25thMay.
Throughout Friday's park, kids and adults enjoyed riding a park with features for all freestyle abilities alongside their Olympic heroes. Guests simply purchased a lift pass for the 6pm - 10pm park night, and hit the slopes between 6pm and 7pm or 8pm and 9pm. And headed upstairs to The Lodge Bar & Kitchen for a meet and greet with Katie and Billy from 7pm - 8pm.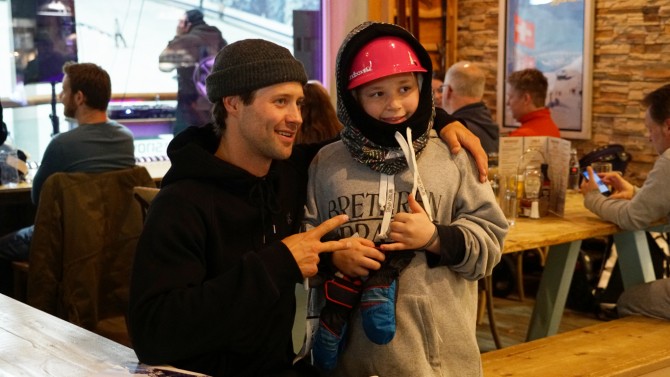 Lift passes start from £29 for a 2 Hour Junior Pass and £37 for a 2 Hour Adult Pass, and guests can save 10% on these prices when they pre-book online. A pre-book offer to make the most of to ensure you get a pass for Olympian, Jamie Nicholls Big Park next month.
If you're already a skier or snowboarder, but you're not ready to hit the park, freestyle coaching sessions with The Snow Centre's experienced instructors are available throughout the night. The Snow Centre's freestyle coaching sessions are the best way to get into freestyle. From learning flatland tricks on skis or a snowboard to brushing up on technique, you can learn how to best hit a range of features, including rails, boxes and kickers.
Lift passes and freestyle coaching sessions are subject to availability and a minimum standard, pre-booking is recommended.