Best Swiss Resorts for Expert Skiers & Snowboarders
19 May 2017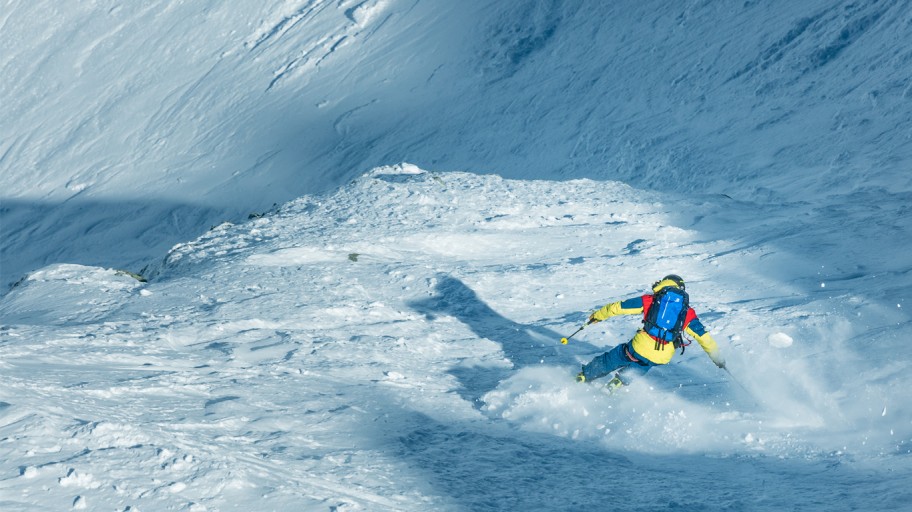 For many expert skiers or snowboarders, planning a trip to the mountains involves scanning resort reviews for destinations with just the right amount of off-piste terrain, a choice of long black runs and perhaps an advanced snow park. If all goes to plan, you might just find an expert friendly resort with all your on-snow requirements, and the après and accommodation you're looking for too.
If you're an advanced skier or snowboarder, we've saved you a little time by hand picking the best Swiss resorts for expert skiers and snowboarders. So here they are, our chosen 'Best Swiss Resorts for Expert Skiers,' and why we think they're so great!
Best For Experts...
A destination offering plenty for experts, Portes du Soleil is one of the largest ski resorts in the world. With 650 kilometres of pistes, 30 snow parks and/or boarder and skier cross courses — plus non-groomed pistes providing deep-snow or challenging terrain without unknown backcountry risks. In fact, Portes du Soleil offers something to challenge most expert skiers and snowboarders.
A resort filled with adventure and authenticity, Portes du Soleil's ski area is set across Switzerland and France, allowing visitors to discover the area between Lake Geneva and the Dents-du-Midi mountain peaks with one ski pass. As the largest linked international ski area in the world, it's not surprising there's so much for experts to ski.
The resort also provides access to the famous run, Le Pas de Chavanette, known as the 'Swiss Wall.' The piste of Le Pas de Chavanette is one of the most daring in the world, although only one kilometre in length, it descends 400 metres. Often delivering an incline of almost 50 percent, this piste is only for very experienced skiers. Following heavy snowfall on the 'Swiss Wall,' skiers contend with moguls of up to two metres in the upper section of the piste. Making it without doubt, a run every expert skier should tick off their to do list.
Valais ski areas, and in-particular the 4 Vallées' are known for being an oasis for off-piste skiers and snowboarders. So, if you're an expert skier looking to spend most of your trip off the beaten track, any of the resorts in the 4 Vallées that can connect you to some of Nendaz or Verbier's legendary off-piste, could be a top pick for you.
If you need any further reassurance of the 4 Vallées off-piste opportunities, then you'll be interested to know, The Swatch Freeride World Tour stops off in Switzerland's 4 Vallées. Plus, the ski area's legendary sheer drop off the Bec des Rosses is the venue for the final event of the Swatch Xtreme Verbier. So, if you're looking to push your boundaries off-piste, a resort that's been named the favourite by many renowned freeriders is definitely a good choice. However, the most experienced skiers and snowboarders require a mountain guide to ski or snowboard these marked trails.

Alongside famous off-piste opportunities, the 4 Vallées is home to some pretty challenging pisted runs too. Expert skiers will enjoy the challenge of the moderately difficult, black-marked FIS piste — starting at the top station on Les Attelas, and running via Les Ruinettes to Mayentzet — with magnificent views into the Val de Bagnes. Meanwhile, the black run down from the Mont-Fort gondola also offers breath-taking views, but of the Matterhorn towards the East, and Mont Blanc to the West. And not to forget, Mont-Gelé, Gentianes-Tortin, Chassoure-Tortin, Col des Mines, Greppon Blanc, Vallon d'Arbi and Eteygeon, which are all expert worthy pistes in the 4 Vallées ski area.
What's more, since the 2015/16 winter season, Verbier have offered guests the chance to be filmed by drones. So, if you really are that good on one plank or two, you can capture yourself in action from above, and watch it back afterwards. When it comes to on-snow possibilities, experts really are spoilt for choice in the 4 Vallées.
Zermatt is also known for its vast and spectacular off-piste, but it's a destination that can offer expert skiers all-year-round skiing too — thanks to the glacier runs on the Theodulgletscher.
The Matterhorn Glacier Paradise run down to the Zermatt Village is an expert skier's dream. The route offers 17 kilometres of pistes on guaranteed snow, and includes black-diamond sections, glacier areas and breathtaking heights. At 3,883,m, the descent is initially gradual, but after the first large bend, a difficult steep section follows - making it a must ski, for anyone looking to push their limits.
But don't be misled by the lack of other black runs on the Zermatt piste map. Zermatt's red runs are of a scale and diversity that can offer expert skiers and snowboarders some pretty remarkable runs. Take a look at Rothorn Marmotte, Rothorn Chamois, Rothorn Arbzug, Paradise, Stockhorn, Triftji, Grieschumme, Platte, Mittelritz, Tiefbar, Momatt, and Tumigu - all runs worth tackling.
Zermatt is also one of the many Swiss resorts offering a sensible approach to venturing off-piste. By providing non-groomed pistes with all the challenges of an off-piste experience, competent skiers and snowboarders can enjoy pow in an area that has been secured against hazards. As these pistes are extremely popular amongst advanced snow enthusiasts, Zermatt is not the only ski area in the Valais region featuring marked off-piste runs. Nendaz and Val d'Anniviers also boast some legendary free ride experiences on non-groomed pistes.
Switzerland's Valais region has so much to offer expert skiers and snowboarders! With these top 3 ski areas, whether you're looking for piste, park or pow, Switzerland has expert skiing covered.