Best Ski Resorts For Beginners
4 March 2016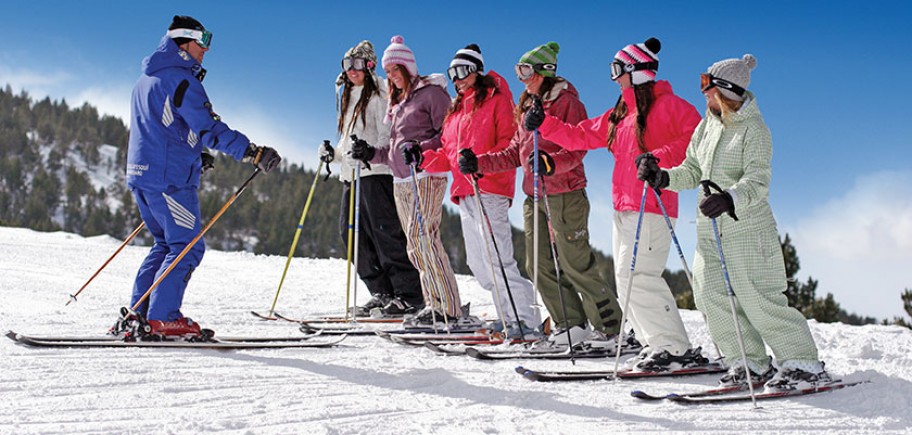 For many people, skiing sits on their bucket lists of something that they would like to learn, or at least try at one point in their lives. But for many, the idea of learning a new sport can be pretty intimidating! Thankfully, The Snow Centre can offer some excellent tutoring for the earliest skiers, and once you feel ready to go, Inghams will take you on your first exciting ski holiday.
Another question that may pop into the beginners mind is… where to go? There are hundreds of ski resorts across the globe, so which is the best one for me? Thankfully, over here at Inghams HQ we have a full house of skiing and snowboarding experts who are more than happy to point you in the right direction…
You can read our FULL Inghams Insider's Guide: Best ski resorts for beginners here >
We can't think of a prettier resort to learn how to ski in! Cortina d'Ampezzo sits within the picturesque Dolomites area in Italy, which is instantly recognisable with its towering monolith rock structures and breathtaking vistas. Cortina itself is postcard perfect, and sits comfortably to the east of the Sella Ronda ski circuit, that attracts intermediate skiers from across the world.
If you're a beginner you will find that you are spoilt for choice when it comes to practicing your parallel turns and starts and stops. Practice lifts service the lower pistes that are easy to access from the town (minimum ski carrying!). One of the best part of learning to ski in Cortina d'Ampezzo is the My Dolomiti Skicard- a rechargeable card like an Oyster that allows you to buy as many journeys on the ski lifts as you like… or need!
Have we piqued your interest? Find out more about Cortina d'Ampezzo here >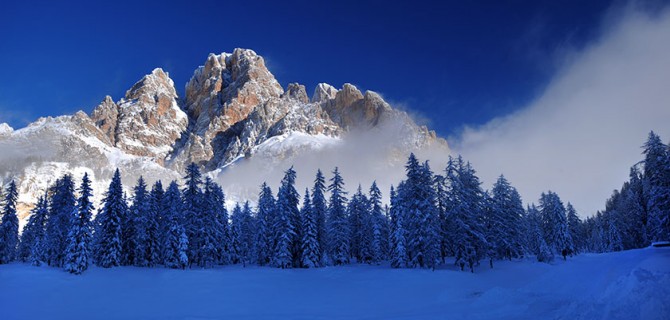 Another contender for the most beautiful resort for beginner skiers, Alpe d'Huez in France boasts of the world's biggest network of easy green and beginner runs. What more could you ask for? A pressure free and calm environment to learn to ski and snowboard in is every snow sports lovers dream.
One of the perks of learning to ski in Alpe d'Huez is making the most of the internationally renowned ESF (Ecole du ski Français) ski school, with English speaking instructors. Finally, at the end of the day, Alpe d'Huez has got a terrific après ski culture if all you want to do is grab a nice cold beer, or glass of wine and enjoy the alpine setting.
Fancy a get away to Alpe d'Huez? Read more here! >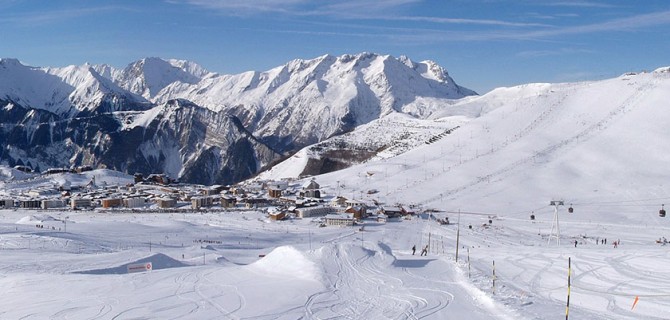 Set in sunny Andorra in the Pyrenees mountains between France and Spain, Arinsal is a haven for the British skier, since it is a firm favorite location for skiers and snowboarders from the UK to venture to and from for their snow fix. Besides from being able to find plenty of ski schools in English, beginner skiers in Arinsal will appreciate and benefit from the wide, gentle slopes and allocated areas for first-timers and families.
There is plenty of room to explore in Arinsal as well, once you have built your confidence a little. And at the end of the day, enjoy a glass of wine and bask in the wonderful snowy sun in the Pyrenees.
Excited yet? You can read all about Arinsal, Andorra and why we love them here >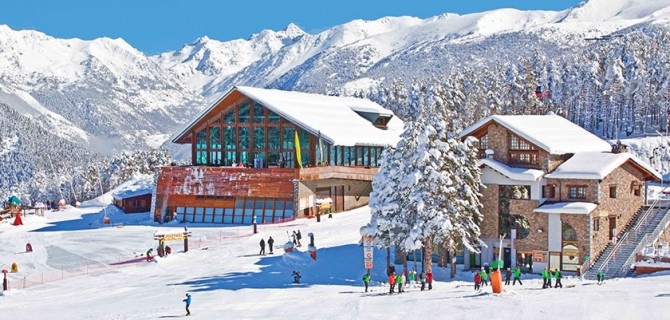 hus far we have discussed the best resorts for the first-time skiers who have never skied before in their lives. However, if you have a little skiing experience so far but would still class yourself as a beginner looking to improve, then Saas-Fee in Switzerland could be just the resort for you.
With nursery slopes and secluded areas to practice your turns in, once you have a little confidence up your sleeve, you can explore the resort further on some of the blissfully easy blue runs across the area.
Ready to become a skiing pro? Head over to our page on Saas-Fee to find out some more >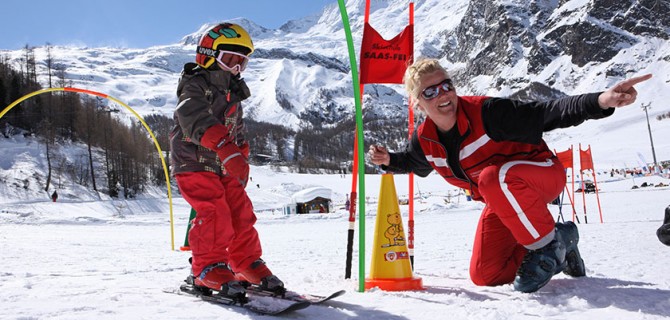 And now for something a little different! Hopping across the pond this time, to the high Rocky Mountains of Canada, Fernie sits in the rugged and wild landscape of white snowy peaks and tall, bristly spruce trees. When you've quite gotten over the outstanding beauty of Canada, you'll be pleased to know that Fernie is the quieter resort compared to its neighbors of Banff, Whistler and Lake Louise.
An unpretentious little village serves as the home base, and just above here sits a variety of smooth, wide trails that enjoy a fantastic snow record with plenty of soft powdery snow.
Is the great white north beckoning to you? You can read more about Fernie, Whistler and other Canadian resorts here! >

We are glad that you have taken a moment to enjoy our Insider's Guide to where the best ski resorts are for beginners… But the fun doesn't stop there! Inghams Insider's Guides cover a variety of topics, interests and all things ski, snowboard and mountains. So head over to our Insider's Guide page to see the best of what our in-house experts (or shall we say, ski-perts?) have to share with you.