BAG A BARGAIN - The Secrets of Getting a Great Deal on Your Ski Holiday!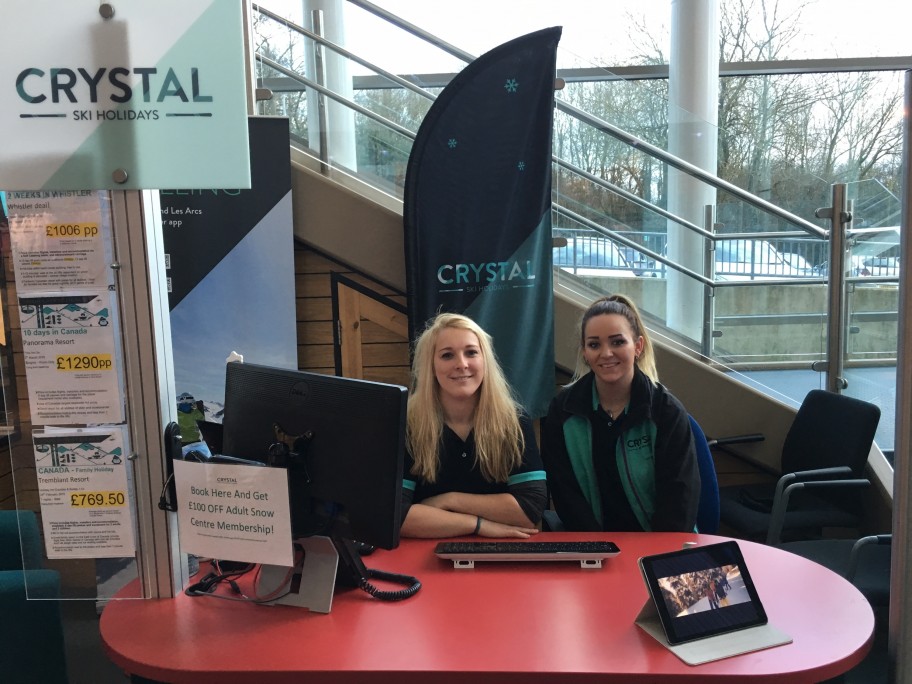 SnowSure caught up with Tawny James and Melanie Kimpton from the Crystal desk at The Snow Centre for some insider tips on when, where and what to book for your next ski or snowboard break!
Currently a hot topic for ski and snowboard holiday bookers is where can they guarantee snow! Can you guarantee snow? And how long would you recommend waiting to book a trip to ensure a balance between getting the resort and accommodation you want and the reassurance of an existing snowfall?

Mel – "We never guarantee snow as you never know what may happen! The resorts that Crystal operate in go by historical snow records, so you won't find us flying people out to resorts in the middle of December that haven't ever had snow that time of year before. For early and late season dates, we tend to stick to high altitude or glacier resorts such as Obergurgl or Tignes."

Tawny – "The best deals can be found either a year in advance or 6 weeks before departure. Obviously if you leave it with 6 weeks to go you will get a good idea of where the best snow is, but be aware that the accommodation options will be more limited as they will start to sell out at that point. When booking a year in advance you should have a look at the snowfall in previous seasons to give you an idea of what to expect at a particular time of year."

At what time in the winter season would you say your most 'snow safe', but are still going to get a good ski holiday price?

Mel – "I would say the last week of January is late enough that the majority of resorts should have good snow cover, but because it is before all the school holidays, the prices are still really reasonable. It tends to be very cold that time of year though!"

Tawny – "January is very good value, but the first week of March is also reasonably priced and it tends to be less cold and the weather is generally sunnier. The snow doesn't start to melt until the start of April in most resorts."

Do you have a favourite hidden gem, somewhere that offers everything a skier or snowboarder could look for, but at such a great value price? If so, why and what does the resort/accommodation offer?

Mel – "I love the Grand Bois Apartments in La Tania, France. People always overlook La Tania as a resort, but it is hidden in-between the larger more expensive resorts of Courchevel and Meribel, giving you access to the whole Three Valley's ski area, but at a much lower price. These are basic self catering apartments, but they are ski to the door and close to everything including bars, supermarket, ski school, and the equipment rental shop is on the ground floor."

Tawny – "Chalet Balcons (1,2 & 3) in Val Thorens are amazing for groups of skiers and snowboarders that are wanting a catered accommodation, with a spa area and indoor pool! I love these because you can fit a large group in, and once the price is split, its nice and cheap! Minutes from the piste and resort centre they're in an ideal location. Not to mention the free WIFI!"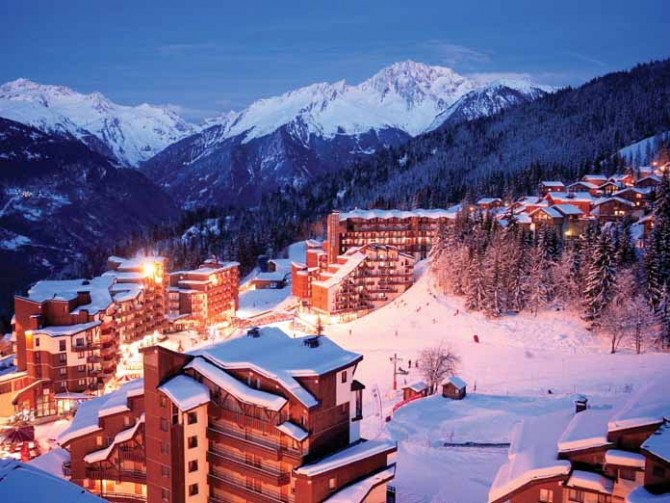 How can snow lovers get the best value add ons, such as ski or snowboard lessons, lift passes, extra baggage and equipment hire?
Mel – "If you book your extras at the same time as your holiday, often there are some good deals. For example, when you book a lift pass as part of a bundle with either equipment rental or carriage, it works out around 10% cheaper."

Tawny – "Definitely book your extras before you go away, not once you are there. This takes the hassle out of queuing for lift passes in resort on the first morning, or trying to find the best rental shop."

If you were booking yourself a trip to the mountains now, where and what would you book and why?

Mel – "I would go to Andorra or Finland. Andorra is great value for money which is always helpful, and it's somewhere I've never been before. I might also go to Finland, because even though the ski areas aren't huge, it's a completely different experience and I could see the Northern Lights."

Tawny – "It would have to be either Canada or Andorra. Canada looks truly amazing and I dream of visiting there, it's such a beautiful country! And Andorra just looks like so much fun! On piste and off!"

For more information on Crystal Holidays visit the Crystal desk at The Snow Centre 01442 258869 or their website.