Are Snowboarding Lessons Necessary?
1 September 2019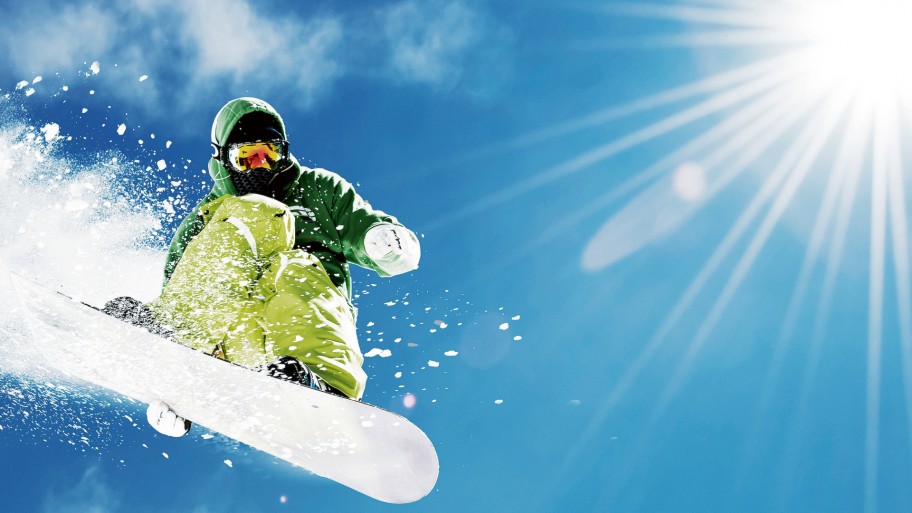 Thinking about whether you need a snowboard lesson? Regardless of whether you should have a snowboard lesson because you're completely new to the sport or you have some experience snowboarding, there's always more to learn from the experts, so a snowboard lesson is more often than not, a good idea.
Why are snowboarding lessons necessary once I've learnt the basics? you ask! Well, beginner or pro, you're likely to progress quicker with the help and guidance of an instructor. The more you improve your snowboard skills, the more fun you'll have on the slopes.
Read on for more ways snowboard lessons can be a snowtastic addition to your snowboarding holiday.
A snowboard lesson to suit you
Snowboarding lessons can be taken before your holiday at your local indoor snow centre and/or on the mountain during your trip. Both will offer the choice of private lessons, group lessons, courses or coaching sessions. While mountain snowboard schools may also offer guided lessons and specialist camps.
Private lessons: one to one, two to one or even three to one private snowboard lessons are a great way to receive focused input from an instructor. Although they're more expensive than group lessons, private lessons do offer the benefit of being able to choose the lesson's focus, so while they can be great for beginners, they're often chosen by those with some snowboarding experience who want to work on particular snowboard goals.
Group lessons: probably the most popular lesson style, particularly when starting from scratch and looking for a level-by-level learning journey, group lessons offer the opportunity to learn with others at a lower price point. Indoor and mountain snowboard schools will put you in a small group with riders of similar ability to allow you to learn and practice the skills and techniques necessary to progress.
Guiding sessions: Available at mountain snowboard schools these can be an excellent way to improve your snowboarding and push yourself on a variety of runs without taking structured lessons. Snowboarding behind an expert instructor gives you the chance to pick up some tips and see how it's really done, and potentially experience the mountain in a whole new way. With their knowledge of the ski area you're likely to ride faster and across a wider variety of slopes.
Specialist snowboard camps: experienced snowboarders looking to progress their skills can sign up for intensive week-long snowboard camps. They're a great way to hone technical performance and learn new tricks and meet other like-minded riders.
If you're still wondering 'do I need a snowboard lesson?', the thing to remember is, irrespective of which type of snowboard lesson best suits you, all lessons offer the chance to learn from an expert instructor who not only knows how to snowboard, but also how to teach.
It can seem tempting to try and save money and get a friend or family member to show you the ropes, but this tends to be a much less effective way to learn. It's also not allowed for safety reasons at most indoor centres and you're more likely to pick up bad habits, injure yourself and even find yourselves arguing on the slopes!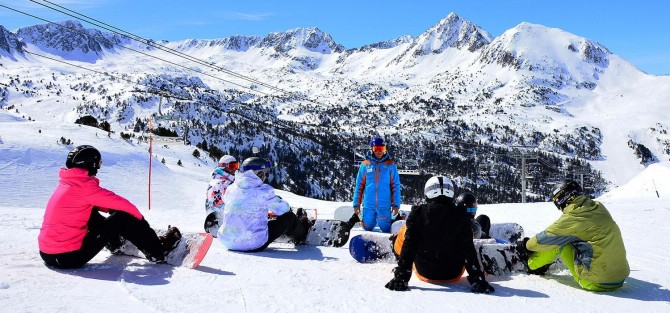 Why take beginner snowboard lessons?
Picking up a snowboard for the first time is far easier with the guidance of an instructor. For starters, on a lesson you're likely to spend less time on your bottom than you would going it alone, and there's a lower chance of knocking your confidence. Some expert tuition on your beginner snowboard holiday or before you go will give you the correct skills and knowledge to build on and help you avoid developing any bad habits.
And while it's great to reduce the number of falls you have while learning to snowboard, it's no secret that learning to snowboard involves a fair amount of tumbling to the snow. On a group snowboard lesson, you'll quickly find falling with fellow learners is much more fun when you're all in it together!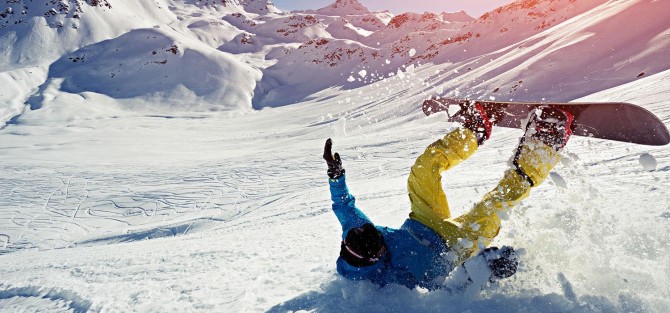 Why take snowboard lessons as an experienced rider?
If you've already got a few snowboard skills up your sleeve and you know how to get down the mountain, you might think there's nothing more to learn. Wrong! There's always more to learn. It's very easy to reach an intermediate level in snowboarding and plateau, time with a snowboard instructor can show you how to move your skills past this and to the next level.
Maybe you want to learn snowboard tricks and give jumps or rails in the park a go? Or learn how to really ride powder? Or just increase your speed and style on the pistes? Continuing to progress your skills will help keep things interesting and can be a lot of fun too.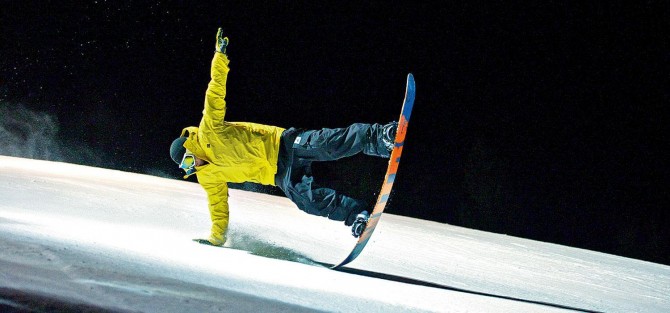 Lessons with Neilson Mountain Experts
If ski school isn't your thing, how about some free on-the-mountain guiding and coaching? Partnered with The Snow Centre Hemel Hempstead, Neilson Holidays have their Mountain Experts; professional ski and snowboard instructors from the local mountain areas. They can show you the best runs your resort has to offer, as well as offering expert tips to boost your technique and confidence along the way.
This free service is available exclusively to guests staying in any Neilson Mountain Collection chalet, hotel or chalet hotel throughout Europe, and now four hotels which are exclusive to Neilson in the UK. You need to be over 18 (or aged 12 and over during the school holidays) and be a solid blue or red run boarder.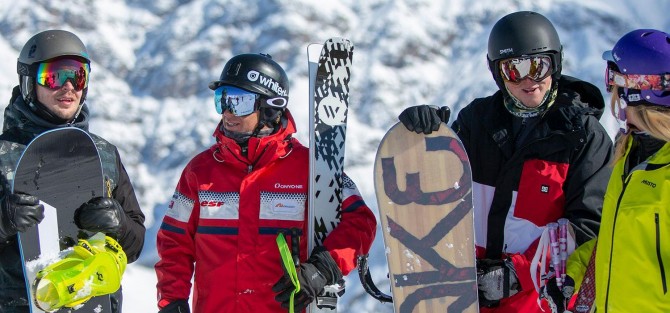 Take your pick from three different types of snowboarding session:
Winter legs: ease back onto your board after some time away from the slopes with these gentle guiding sessions. Ideal if you're feeling rusty and want to recap on the basics. Warm up your legs, get acquainted with the mountain and meet some other boarders.
Let 'em run: eat up the miles with these exciting guiding sessions. The focus here is less on technical performance and more on letting your board do its thing as you explore your area in more depth.
Drills & Skills: hone in on your technique with these informative coaching sessions. Your Mountain Expert will offer individual feedback and guidance to help you improve your snowboarding and take things up a notch.
The ideal snowboarding holiday balances snow before you go with expert lessons on the mountain and free time on the slopes to snowboard as hard as you like and relax.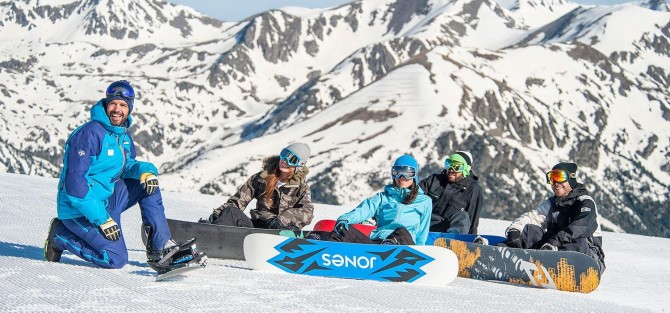 PARTNER AD