Aimee Fuller Talks Schools Snowsports Week!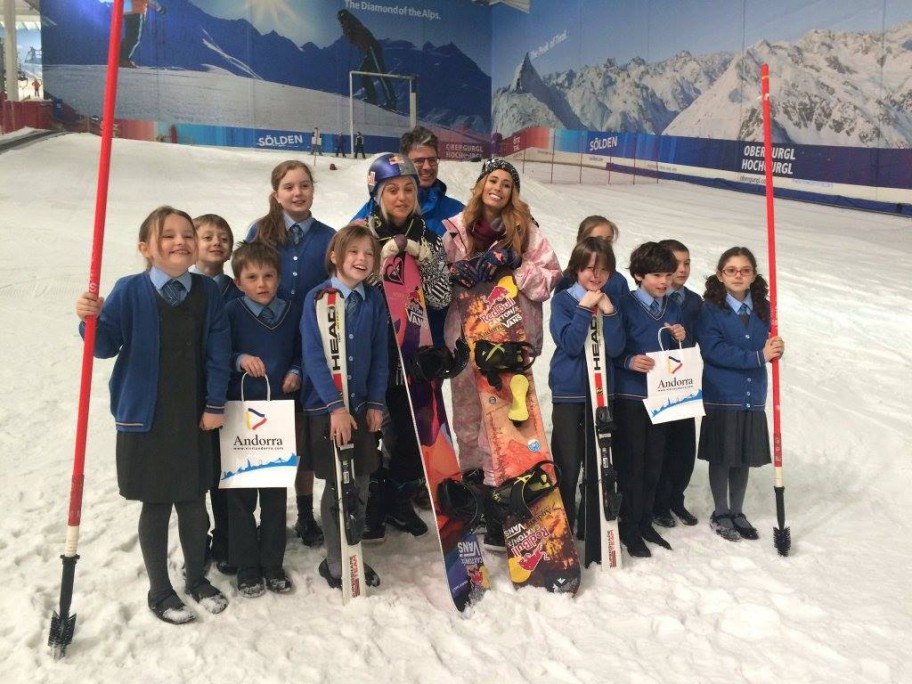 This April saw Snowsports England's National School Snowsports Week in fall bloom from Friday 22nd April - Friday 29th April at The Snow Centre and many other snowsports destinations across the UK.
The week successfully prompted many youngsters to take to the slopes on skis or snowboards and learn some on-snow skills with their schools. Many of whom enjoyed discounted 'Schools' Week' prices and participated in some extra special snowsports events.
Olympic Snowboarder, Aimee Fuller joined Stacey Solomon at The Snow Centre's School Snowsports Week launch, SnowSure caught up with Aimee to find out why introductory snow sessions for schools is such a great idea!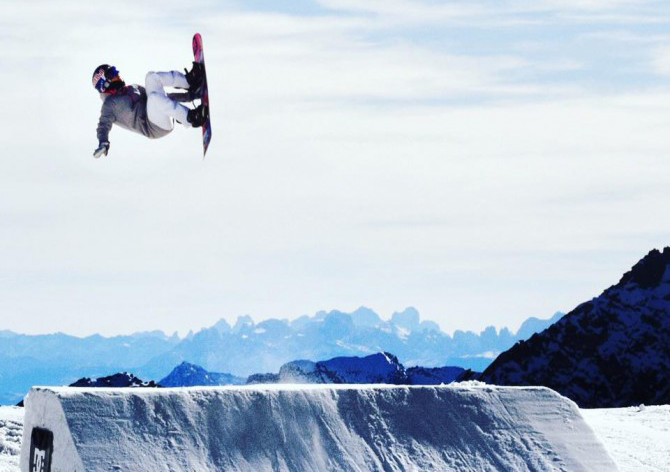 (Above Team GB's, Aimee Fuller in Austria)
Aimee, you've been snowboarding since a young age, and your talent and hard work has allowed you to develop your snowboarding skills into a career! Why do you think it's important to introduce snowsports to youngsters through their school trips?
"I think the younger you can get into a sport the better for talent development, when your younger, you're more bendy. Also, I think it is a great opportunity for kids to keep fit, have fun, and develop new skills. Snowsports allows creativity, and expression, all of which are good things."
There were a lot of young school children who were very excited to meet you at The Snow Centre, what do you hope your own snowboarding achievements will inspire them to do?
"I hope it inspires them to get involved, whether it's skiing or snowboarding it doesn't matter. Snowboarding has given me such a great platform to travel and meet new people and also a great base to learn more about leadership skills, sports performance and health and fitness. Plus I want to see kids out there, having fun and getting active, that's what it's about at the end of the day. There's no better way to enjoy yourself and keep fit at the same time."
While training to become the snowboard athlete you are today, you managed to fit snowboarding around your school work, how did you manage that?
"Yes, I finished school, I did my A Levels at Sullivan Upper in Northern Ireland, I was very lucky that they supported my choices within my sport, but also taught me how important it is to always have education. I am so pleased I did my A Levels this gave me the option to continue into further education. Which I begun at Bath, studying Sports Performance."
You continue to compete in Slopestyle Snowboarding competitions all over the world, but currently we expect you're preparing for your second Olympics in 2018. If the last Olympics is anything to go by, there will be plenty of school children watching, what would you say to any of them thinking of giving snowboarding a try?
"DO IT. I can guarantee you will have a lot of fun. It's something you can do in the UK or abroad, with family. Skateboarding is great practice too and can for sure help contribute to different skills that translate across to snowboarding. So get out there, have some fun and remember try something new every day, no matter how small it is, that one trick or goal will keep you coming back again and again."
What did you enjoy most about getting involved in National School Snowsports Week?
"Seeing all the kids out there, the talent in the UK and the passion for snowsports. It was awesome to see Stacey Solomon with her children getting involved and loving snowboarding too."

For more information on school visits to The Snow Centre click here!